That's right, new cables.
Behold:
This thin and dastardly cheap POS speaker cable:
replaced by this monster:
I scored this italian made cable with oxygen free copper wiring and neutrik jacks for a good price: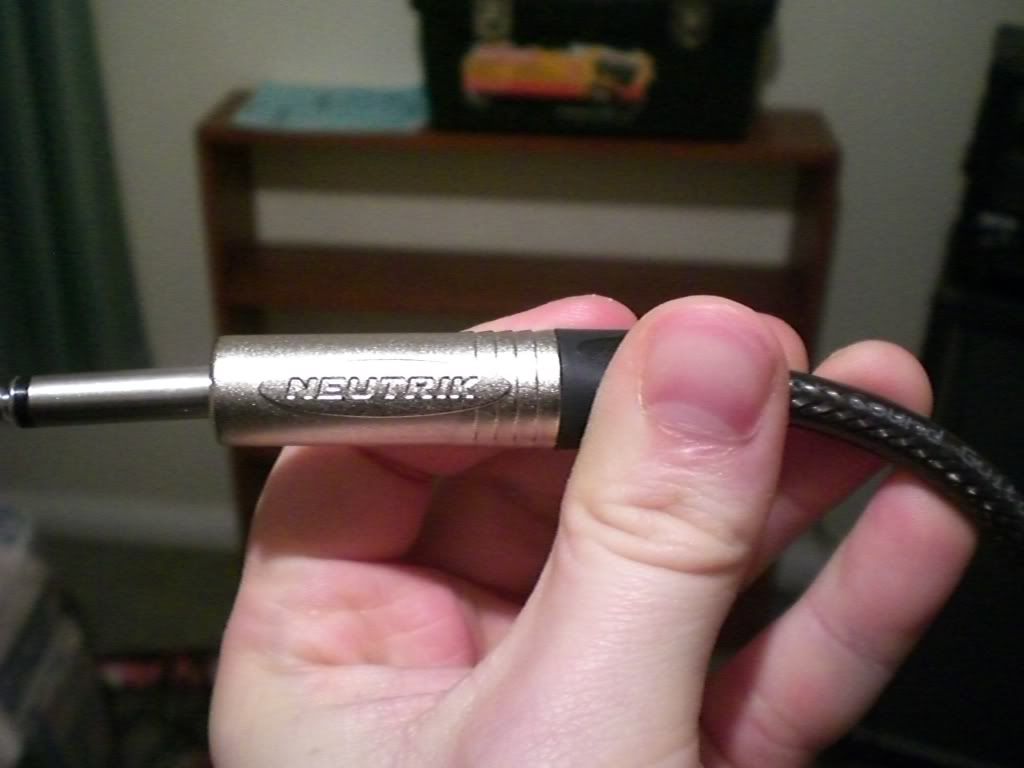 Finally my rig includes my Morley and NS-2. I'll probably sell the Morley...it just doesn't sound as nice as Pat O'brien's Crybaby or Trey Azagthoth's Bad Horsie. Everything sounds tighter though.
My room is still a mess though
Oh and this is my new room/house - I'll post pics tomorrow when I have natural light to work with
Another NCD when the other two badboys arrive