So i finally got mine!
Instead of opening it here, i brought it over to Jakes so he could take part in the unboxing and powering it up for the first time. Hell being the good buddy i am, i worked the camera and let him try it first too, so you can see our inital reactions and impressions!
First Impressions:
First off it is definitely bigger, and it looks like its made to be even tougher than the ultra! It has thicker panels and it does weigh a bit more as a result, but its still a relatively light unit for what it is.
The screen is bigger and better and the only knobs that arent "soft" knobs are the out1 and 2 knobs which is cool.
The quick control knobs are GREAT for tweaking, it feels more like tweaking an amp in that sense, and the x/y compare feature is SERIOUSLY useful.
As far as tone goes i have to say, i wasnt expecting to hear much of a difference after what some people have been saying, but my god, it is seriously better. In a blind test i could definitely tell the difference between the two. First off, this has that tube amp top end "sparkle" that seems to elude all modelers, even the ultra. It makes your monitors sound like your amp is IN THE ROOM with you. Absolutely insane, maybe something that wouldnt translate as blatantly in the context of a mix, but would always be appreciated!
Then the feel. I have always maintained that the Ultra feels like an amp, so i didnt expect or feel the need for improvement in that area, but my god, improvement there is nonetheless! I dare anyone to try this and tell me the feel isnt absolutely SPOT ON with a tube amp (of which i have owned many of all caliber)
Now keep in mind i have spent 30 minutes with this thing, i really havent even begun to scratch the surface of this unit, so i cant add much more at this point. But let me put it this way. I expected to get an Ultra with useful features like usb, a headphone jack and unity gain (which is really useful by the way, no more messing with the input gain when you switch guitars!)
But instead i got a whole different beast.
This is truly the next level for Fractal, simply incredible!
Here are pics: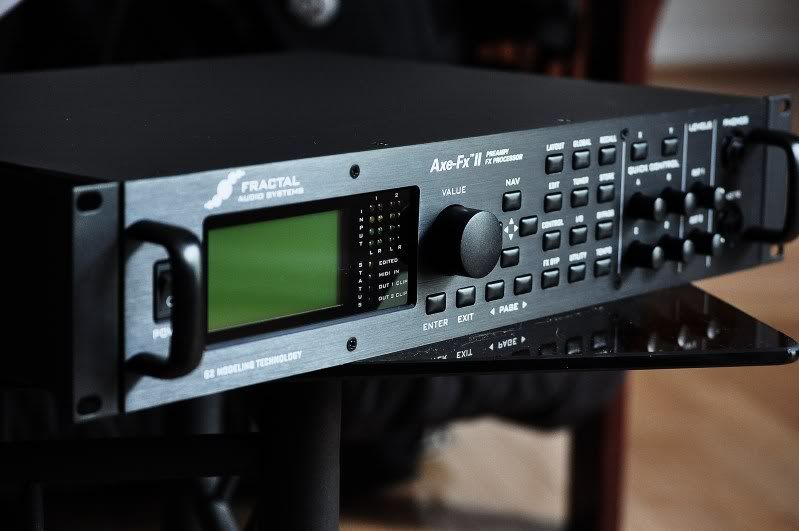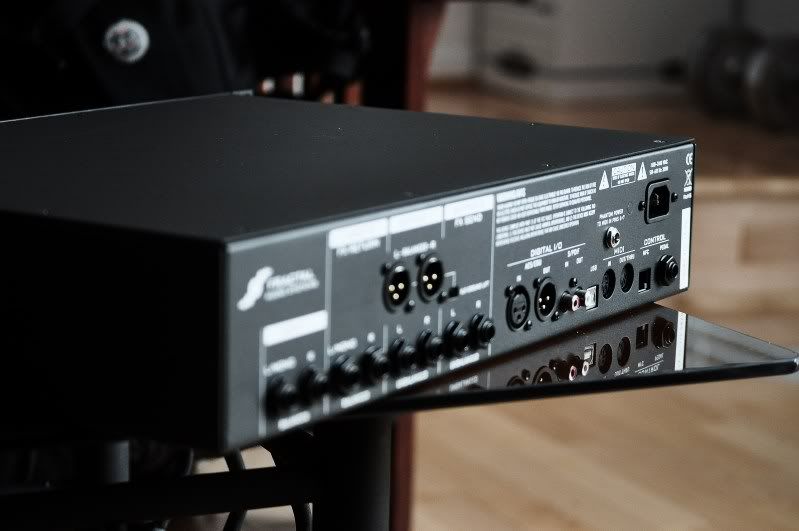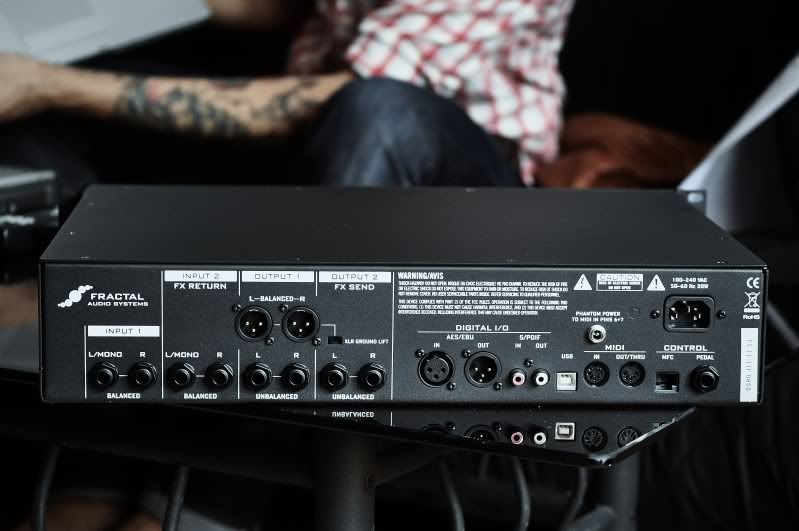 And here are videos:
Powering it up for the first time:
[VIDEO]http://www.youtube.com/watch?v=Mu7JUgits84]‪Powering up the Fractal Audio Axefx II for the very first time!‬‏ - YouTube[/VIDEO]
Dialed in a high gain patch:
[VIDEO]http://www.youtube.com/watch?v=VxftX_FeQfU]‪Fractal Audio Axefx II Dialed in for the first time! Also Elliot.‬‏ - YouTube[/VIDEO]
And jake jamming a new riff out on it:
[VIDEO]http://www.youtube.com/watch?v=wXCjTJN5VJQ]‪Mr. Sparkle! Periphery Axe FX II Demo‬‏ - YouTube[/VIDEO]
Enjoy!