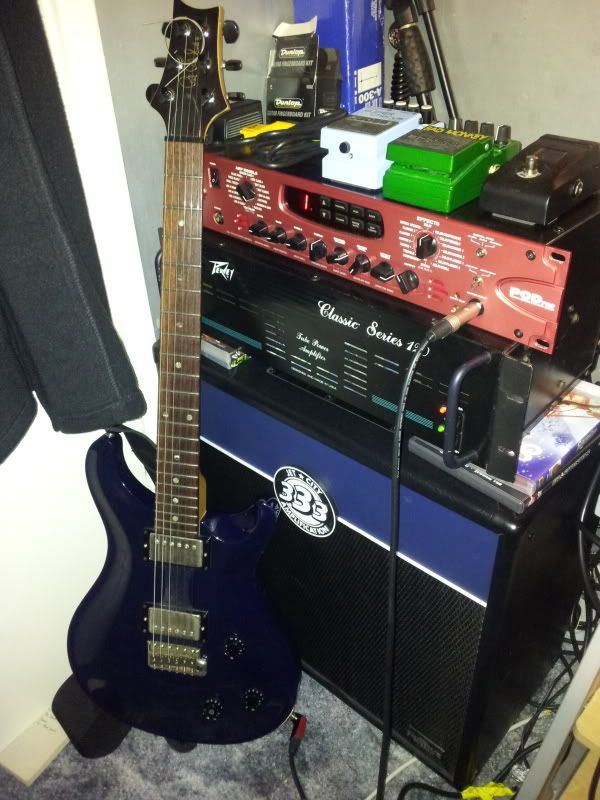 I scored the Pod Pro for £110 from a guy not far from me,a Peavey Classic 120 for £150 and the combo which I'm using the speaker for the set up at the moment. It sounds fantastic.
I've been through lots of amps (Powerball, JVM, T2, VH100R etc etc) and this is one of the best I've had. I had to sell previous amps either because of no work or because I wanted something else but, I've started to build things up again and I'm very happy with what I have.
I'm looking to add more stuff soon (case, 2 x 12 cab, floorboard, power conditioner) but right now I'm very happy.