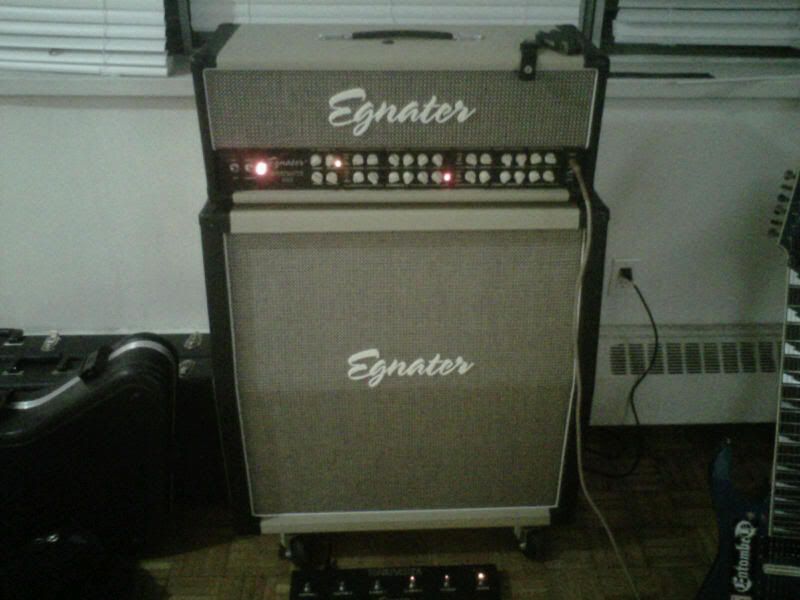 Sorry for the shitty cameraphone pics!
I'd recently thought about picking up the POD HD Pro and a power amp, but this deal kinda fell into my lap and i couldn't turn it down. I went to the music store in my hometown (which has quadrupled in size and carries everything now!) and someone had ordered this Egnater Tourmaster 4100 head and cab. Apparently they were into punk music and thought this thing "had too many knobs" and returned it after a week. The store had it on the floor for over a year and barely anyone was trying it out and I'd actually been hoping to check one out.
For boxing day, they had the head and cab on for 999.99 Canadian to just move it so I jumped on it.
This thing utter screams. It keeps clarity at extreme ear bleedy volumes and it's got a variable wattage setting for each channel so I've got it running as a 10 watt head in my apartment right now. I'm still toying around with the settings and whatnot, but it's got so many options for sounds.