Yep, time to share my new gear purchases, though some of you have already seen them on Facebook.
First up is my Peavey Vypyr 120 tube head. Yeah, it's a modelling amp, but it actually sounds really good and I got it at a really good price brand new & warrantied. Ok, it'll never hold up against a Diezel or a Road King, but fuck it, I had £700 for a complete rig. This gives me a nice all in one solution that's good enough for playing local bar gigs, which is all I need, and it has tubes. I can always upgrade later if I have the cash. One thing I dislike is the stock "fangs", they just look cheap and nasty to me. Mine were off within 20mins of unpacking it, which is a big improvement. Looks a bit like an old Marshall now. Annoyingly there's a bit of sticky residue left on the front and it peeled up the corner of the control plate decal as it came off, so I'll be making something like the guy in
this thread
did, but covered in black tolex rather than snakeskin.
As it came out the box: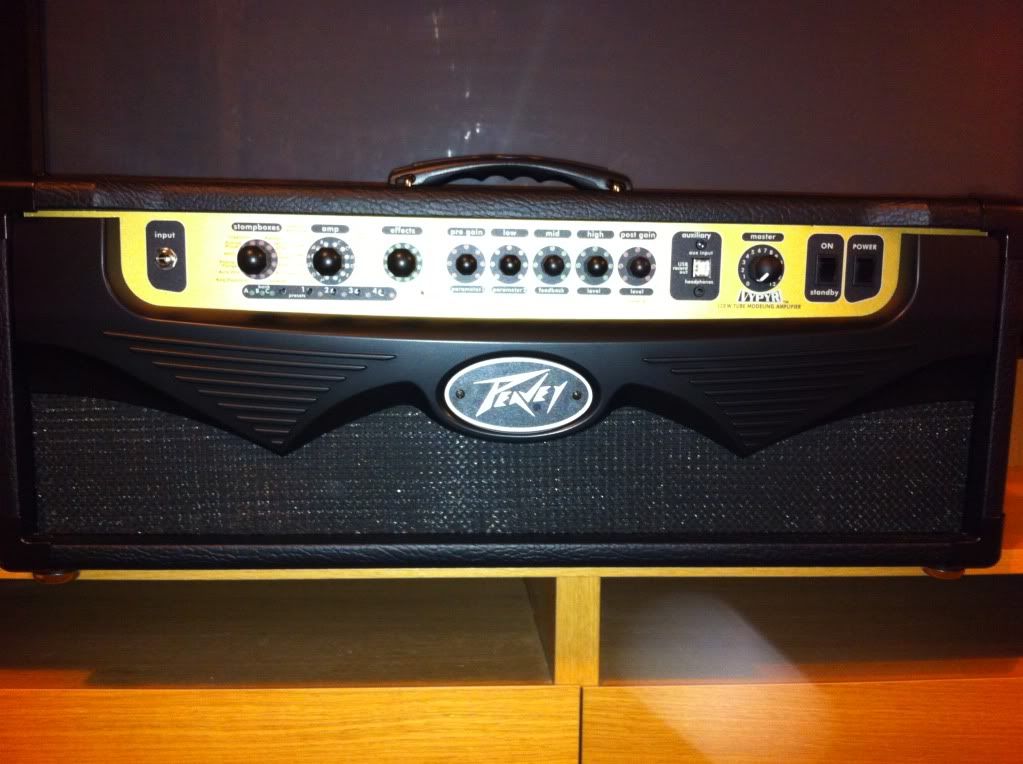 De-Fanged: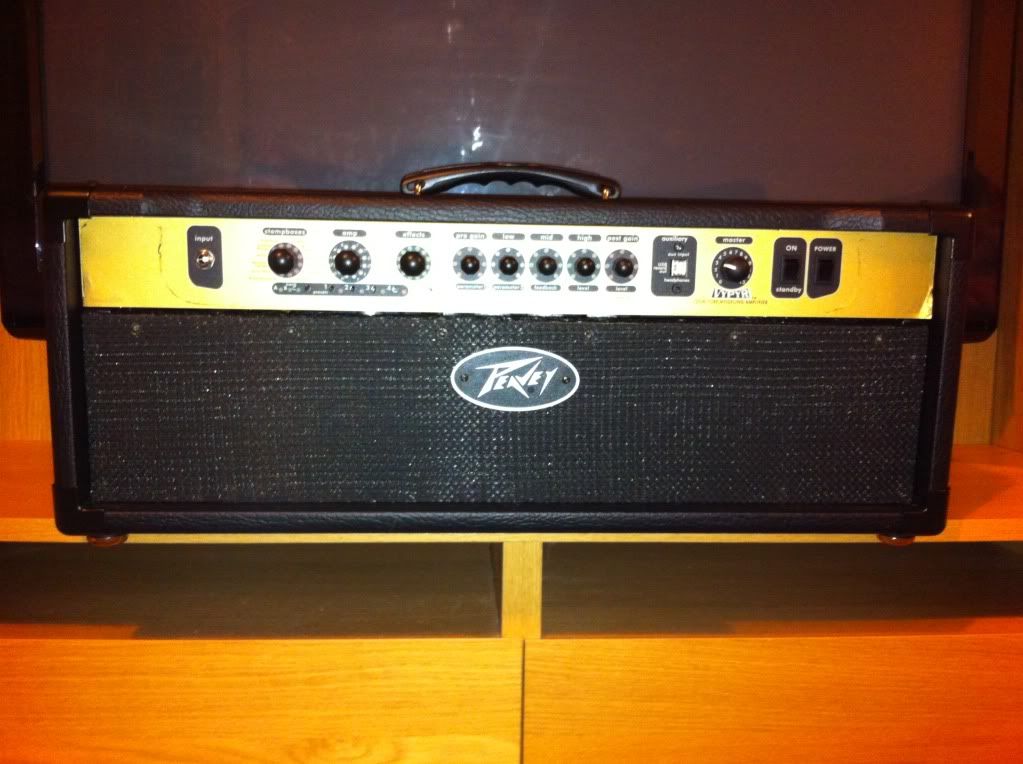 Now, obviously I need a cab to go with this, so after much debating I decided to spend out once here and grab a Zilla. I've heard so many people saying how good they are and heard some good soundclips, and the price is reasonable. Cheaper than an Orange 2x12 for definite. So, here it is. An all-black Fatboy 2x12 with Taurus tolex and green on black logo plate. It's the only Zilla to have a green on black logo, but now people know it's available I doubt it'll be the last.
Paul at Zilla was excellent to deal with and ultra helpful, and I am exceedingly impressed at the build speed. I was told two weeks and it was actually ready in one. Build quality is excellent. Now all I need is Blank Plank to stop being lazy and post the damn speakers (Eminence Swamp Thang and Legend) to me so I can wire it up.
Anyway, crappy iPhone pic for now, better pics when it's got speakers: