So, I absolutely love the AxeFx for recording, but I have had a hard time with live tones. The poweramp into cab option just didn't cut it for me, because the cab just affected the sound too much. I felt it to be very counterproductive to the AFX potential to dial in a tone, then have it go through my cab, then rely on the sound guy to mic the cab right, then go through the mic, etc.
So recently, we started running direct, and I have had no on stage volume other than stage monitors, which has proven to suck. The sound is great out in the room. I've never heard such clarity between the two guitars (other guitarist runs a POD direct), especially with all of the notey stuff we do. However, on stage it has been less than pleasant, especially since I have a nasty habit of picking way to hard when I can't hear myself well, and all my technique just goes to crap.
So, I decided I wanted to get a monitor, and the HD1221 seemed like the surest bet. I've been watching them on the internet for a while, waiting for a deal. Saw some used with significant dents/scuffs going for about $650-700, and I just passed on those.
However, I was on Sweetwater's site and saw that they had a demo unit selling for $600. They said it was missing the manual and had some cabinet scuffing, but when I received the thing, it was DEAD MINT. The only thing I saw on it was a piece of grass that somehow got on the cabinet, and it came right off.
Pics: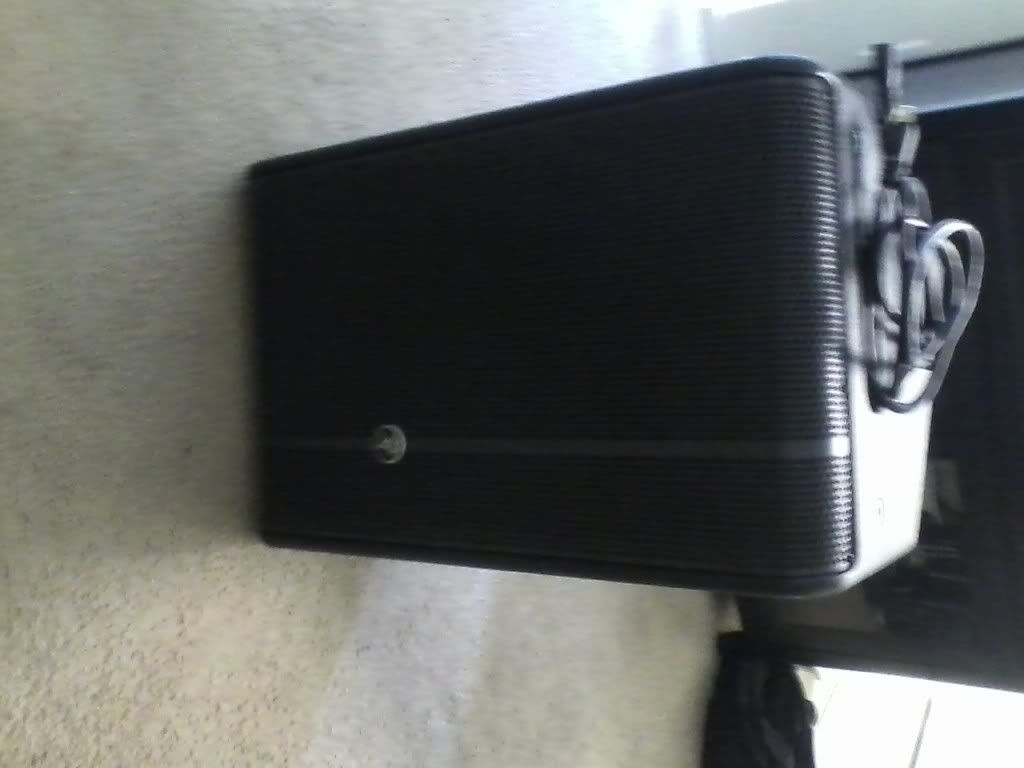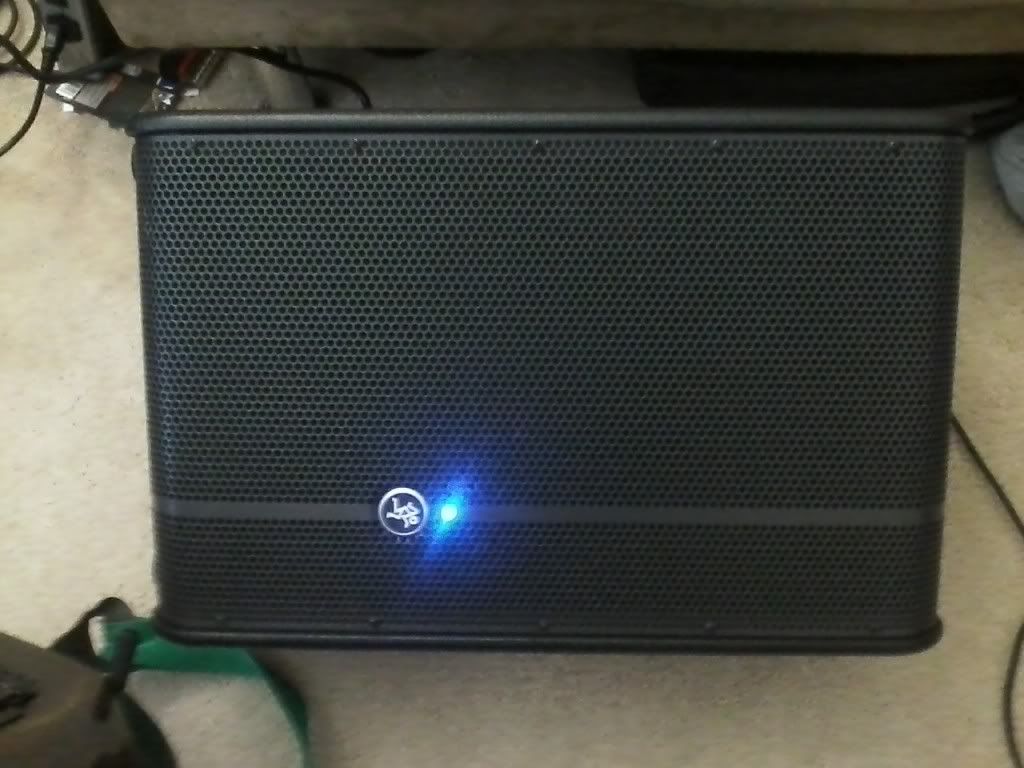 First impressions:
When I first turned it on, I did notice that high pitched "whine" that people are talking about. However, it is really those people who are whiners. The sound is not even as loud as the fan on my AFX.
I turned the monitor volume all the way down, and I put my AFX output at about 40%, and I swear I almost knocked pictures off the wall. This thing is LOUD!!!
So after 2 seconds of scaring the poop out of myself, I turned it down, and holy crap, this thing sounds amazing. I really feel like I am playing with a tube amp and cab now, with how lively the low end is, and how snarly the mids are. It feels more real than when I ran a poweramp and cab.
I am super excited now, because I know that any tone I dial in on this thing will be very close to what the crowd will hear, and I will never have issues hearing myself on stage again, since I can control my monitor volume separate to the FOH volume.
Oh yeah, one more thing. Found some scrap plexiglass in the lab. Who can guess what is going to happen here?