So I've been between rigs this last while and doing nothing with the extra gear I've got kicking around. I finally decided enough was enough and decided to turn all the shit I had lying around into something of a jam station.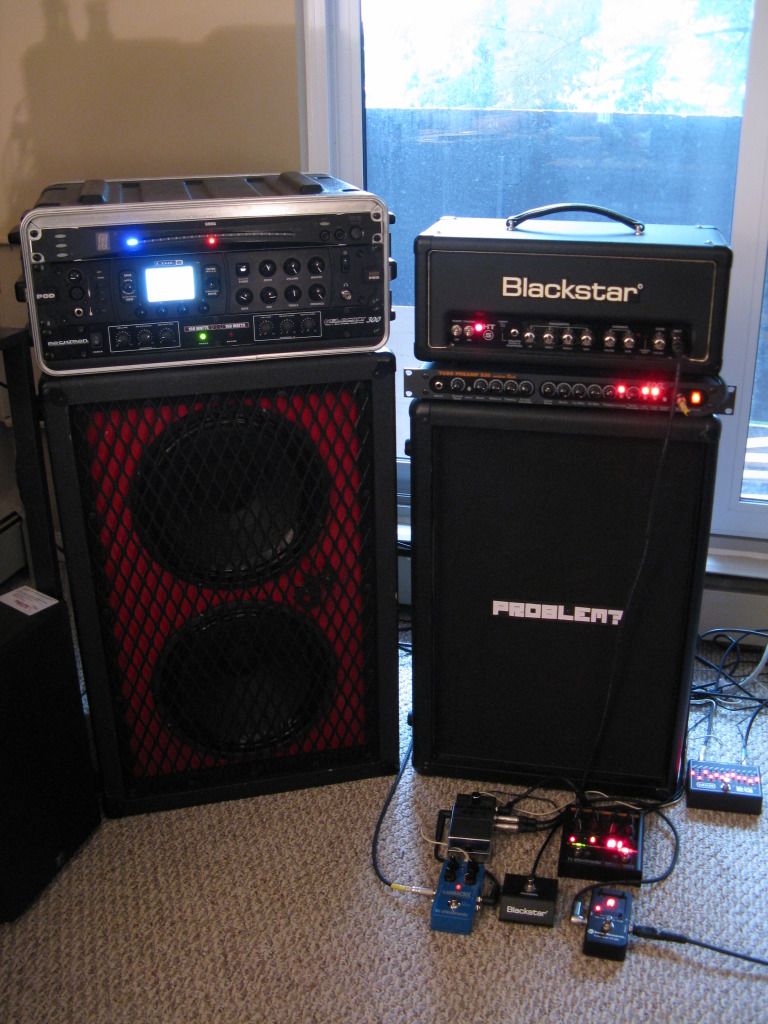 On the left is my Pod HD Pro, Velocity 300, and Texas Dragon 2x12. The right hand side is 2 separate rigs. Basically we've got 2 little amps running into the "Problem?" cab, which is running in stereo. The ENGL e530 "rig" is hooked up with the MXR 10 band eq in the loop to dial out that harsh and hairy HF that's been giving me grief. The other rig is the Blackstar HT-5 with the TC Nova Drive, and sonic research Tubro Tuner out front, with the decimator-g and TC flashback delay in the loop.
The cable derp behind this thing is just masness. 2 full power bars worth of durrrrrrr. But I have the gear, and it doesn't seem to want to sell, so I might as well do SOMETHING with it.
I feel I should mention I have a g-system hiding in my closet waiting to be sold as well, so anyone in the London area who is looking for one should probably give me a shout.
Thanks for looking.