So I've had my Axe Fx II for about 6 months now (wow really?)
and I've been pretty happy with it, but when I run it out thru either my Mesa 50/50 or my ART SLA2 to a real Recto cab I felt like something was missing
so...................... someone over on the Boogie forum had a Studio Pre with the IIC+ mod already done to it at a good price so I figured since I already had the 50/50 I'd check it out.
As good as the Axe is , once I plugged into this bad boy, I realized how much I missed having a real tube amp in the house. I had been struggling to get "that" sound with the Axe thru a power amp into a real cab.
I think without the cab sims on the Axe "loses something".
So....
This thing sounds killer even at low volume (which is one of the great things about the mark series amps).
I almost sold my Chaos modded SD-1 and I'm glad I didn't because it works really well in front any Mesa amp I plug it into.
I'm going to grab one of the either the Martrix or Atomic CLR powered cabs when they become available and just ditch the Art and go that route.
Chris let me borrow one of his Mackies a while back and I think FRFR is the way to go with the Axe, but for now when I want the 'real amp in the room " thing , well I have it. and late at night or for recording I can alway use this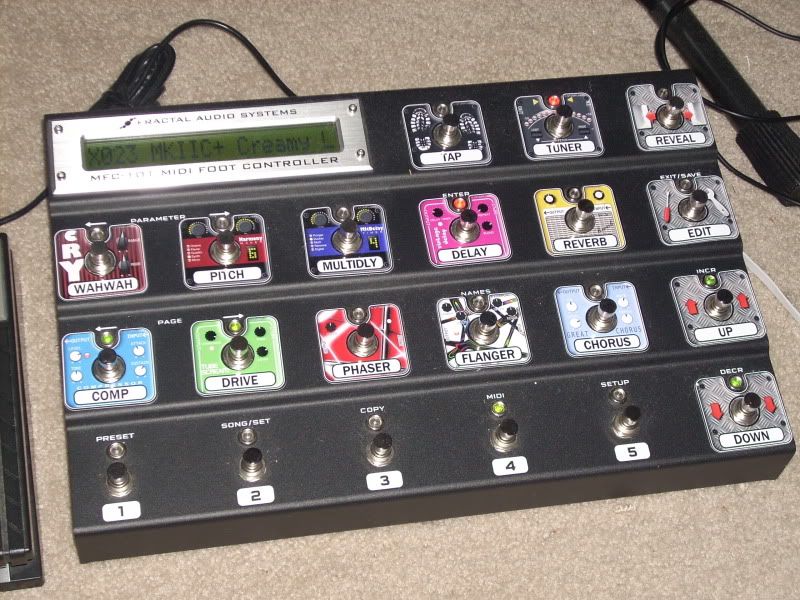 It does sound very close