Yep, gained a totally new rig in the last week. Been lusting after some variant of a 5150, and decided to take the plunge and go for it. First score was a G Major to control it, bagged in minty condition from Ebay with the G Minor bundled in for just £138 (the G Major's alone usually hit £150+ in the UK). Second score was a 6505+ 112 combo, freshly serviced with new JJ tubes for just £265.
They sound great together. Not quite as good as a full bore 6505+, but it's 1/3 the price and pretty seriously close. And it sounds awesome anyway, though a great deal more awesome powering my 3x12. And they look like this: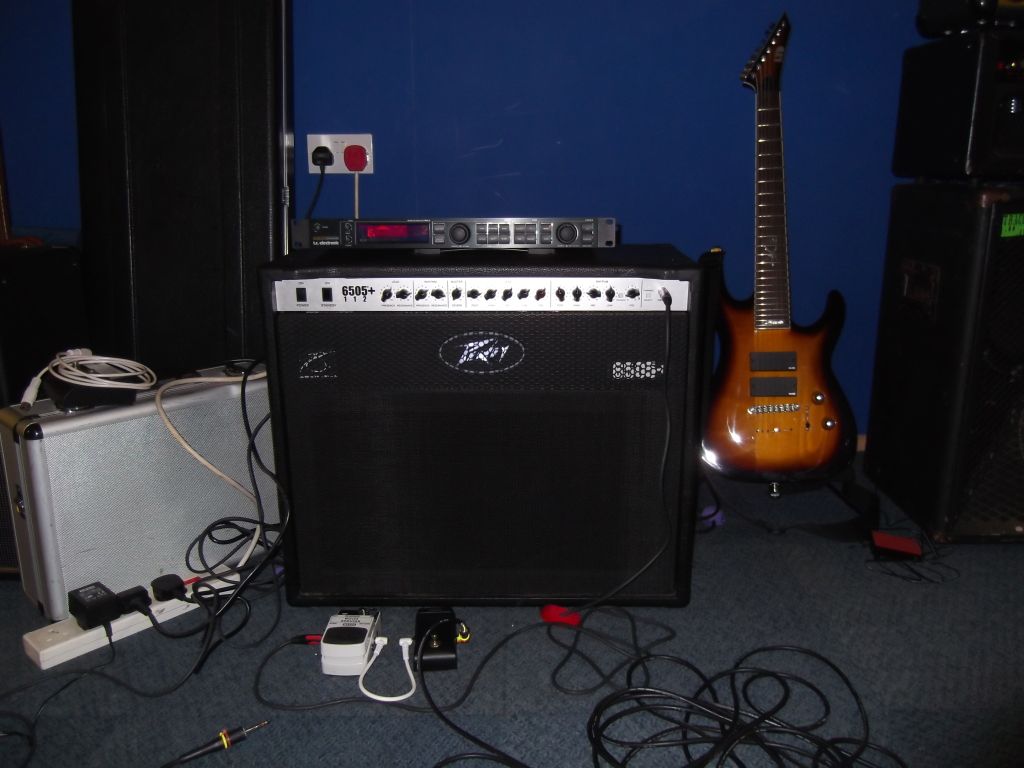 Now I just need to get a rack and the other bits I want and I'm totally set. Well, once I've converted it to a head anyway.