Well, look what the UPS guy brought today: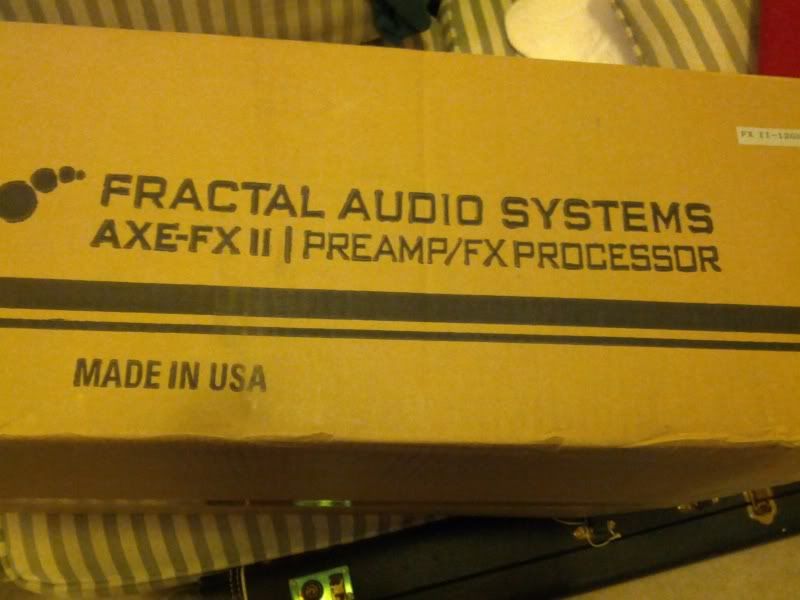 Axe-FX Standard, meet your replacement: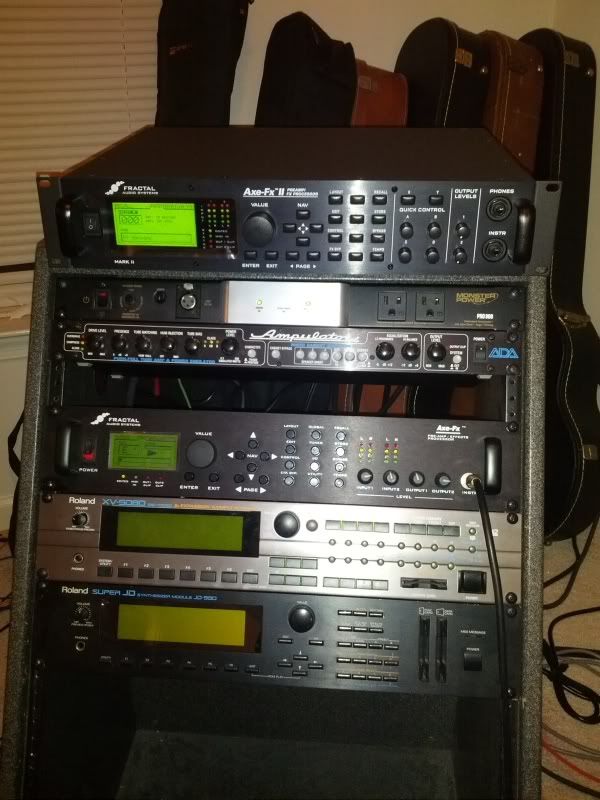 It's way too late at night to go into a big review right now. Let's just say that the overall sonic improvement in the II is pretty dramatic, especially in the clean and mid-gain amps. The high gain amps in the II are a little rougher--just like the real things--and that takes a little getting used to. However, you can get away with far less gain in the II than you needed in the Standard to get a fat, wonderful tone. Palm muting is about a zillion percent better in the II.
I'm looking forward to trying the new Ownhammer cabs. The stock ones are okay, but they're clearly the weak point of the unit.
Here are a few clips. The first one is a comparison of the Friedman Marsha HBE sim, first in the Standard and then in the II. The settings are as close to the same as I could get them. The sim in the II is considerably brighter and less gainy. The HBE was my favorite sim in the Standard, and frankly I'm not as impressed with the version in the II. Not as ballsy. However, since I've never played the real thing, for all I know the version in the II is more realistic. It certainly has more of that Marshall sizzle going on.
The second clip features some wankery with my favorite amp sim in the II so far, the Brit Brown sim. I took stock patch No. 39, which is a dry demo of the Brown sim, cranked up the master volume, added a TS808 Mod block with drive set low, and added my usual generous helping of chorus and delay.
The third clip is the exact same patch as the second one, except substituting my Ampulator in the FX Loop for the IR cab. Holy fuck.
Any residual digital crap in my Standard/Ampulator combo is completely gone with II/Ampulator.