I picked this thing up at the punk rock flea market in Phili today.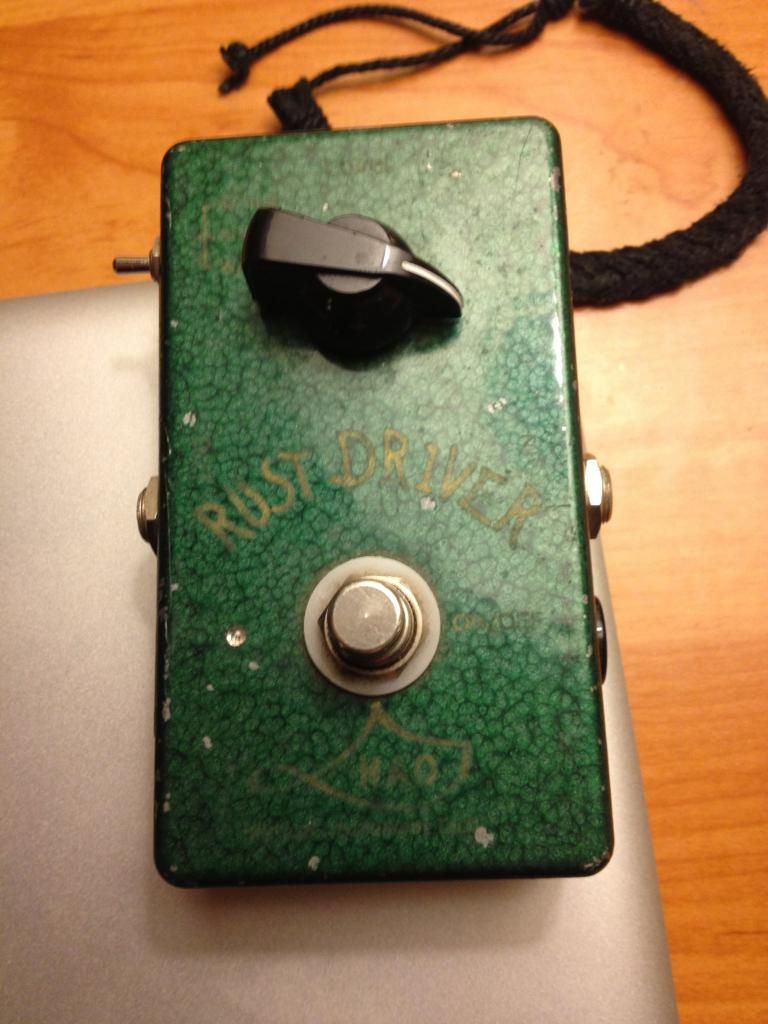 I stopped at the guitar center on my way home and tried it out. It's basically a pre set distortion box with a level knob and 3 voicings, normal, bright, and warm. It actually does sound really good, I thoroughly enjoyed playing this thing and getting old school marshall scream out of whatever I plugged it into, as long as its a clean channel you're good to go.
It's not really my cup of tea, but it is fun to mess around with at the moment.