So I sold my EMG set to some juggalo today, and then I headed over to guitar center to mess around a little bit. I ended up trading that rust driver in for this baby, it was on sale and I got a 10% trade in credit as well, but I still ended up paying through the nose for this thing including how much I paid for the rust driver in the cost.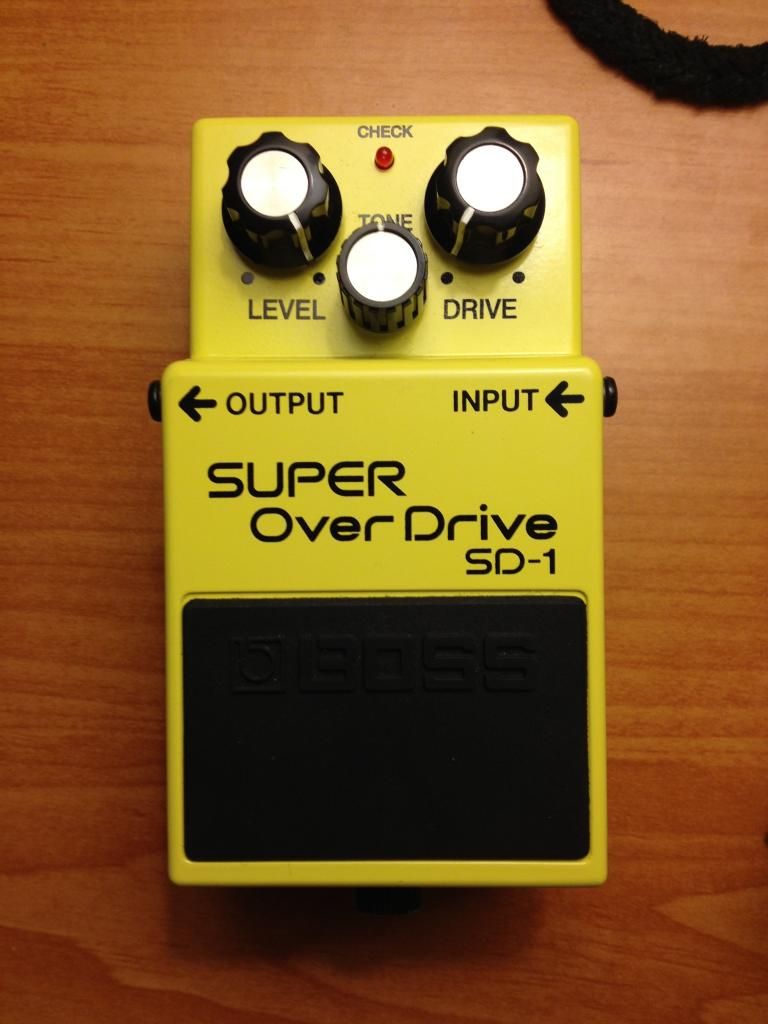 I've been looking at this one for a while, and I'm glad I finally picked it up, cause I'm really digging what it does. The easiest way I can explain it that this is an angrier tube screamer. The mid hump isn't as intense, and it does away with the nasally mids that the TS circuit can bring out in some amps. It's also got a lot more headroom in the level knob, so you use the gain a bit more on this than the TS. The nice thing about the headroom though is that this is actually a really quite pedal how I'm using it. I dime the level and put the gain at 9 oclock and Im getting very satisfying boost, and the gain from the pedal is quite subtle, it's really adding a bit of mids with the gain for boost, it just makes the pedal more present in the sound as you bring it up, which I enjoy.
It's grindier than the TS, and the highs are more agressive, but not harsh. It sounds great through my two marshalls, on both the drive and clean. It's actually a really nice stand alone pedal for lower gain stuff like punk and eighties rock. I haven't gotten to try it through my 5150 yet, but I did run it through the 6505+ at the store, and it sounded pretty good, although it was biased super cold so I wasn't getting the whole picture so I'll be posting an update tomorrow morning after I get to crank everything a little bit
I'm finding I like this thing better than my TS9. It's more subtle and doesn't color the tone as much, but it does add a satisfying high mid bump that probably sits great in a mix and I personally love, because it's just begging for you to do some thrash or black metal riffing on it, but it's also quite tight so down tuning should have no problem here, especially because I've seen videos online in drop B that sounded very nice, and I'll test that out as well (using my .9s on a les paul scale length
). I think this is an underrated pedal, and I think it's perfect for guys like me who weren't quite satisfied with the way tube screamers affect the tone. Try one, I think you'll like it.