I went on craigslist and found myself more Marshally goodness today.
Oh yeaahhh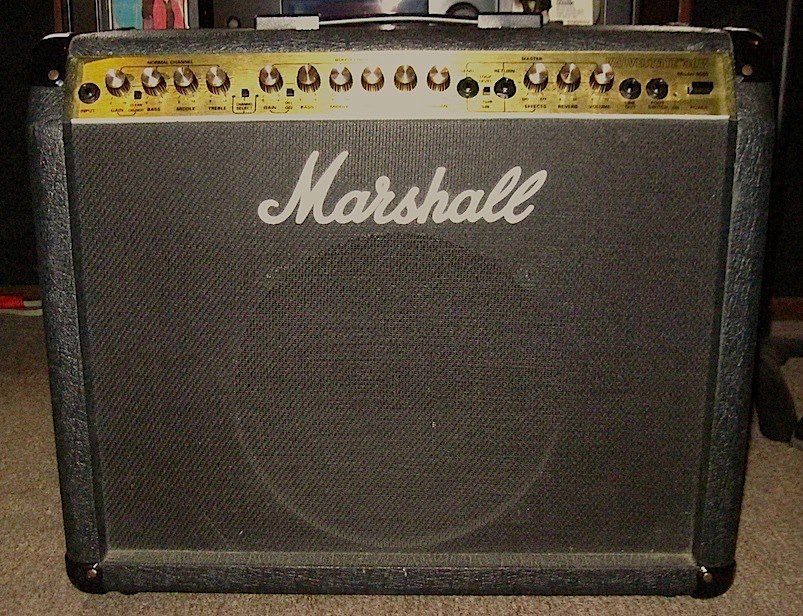 Marshall 8080 like a boss. The best part was the price. I grabbed this baby for NINTEY BUCKS! It sounds phenomenal. it's actually smoother sounding than my 8100, and I now have a phenomenal amp to take to real college with me.
It is open-backed, but it won't stay that way. I'm planning on doing a little research and closing it up for the utmost brutal combo sounds possible.
Now all I need is an MT-2, and I can totally ape Slaughter of the Soul tone.