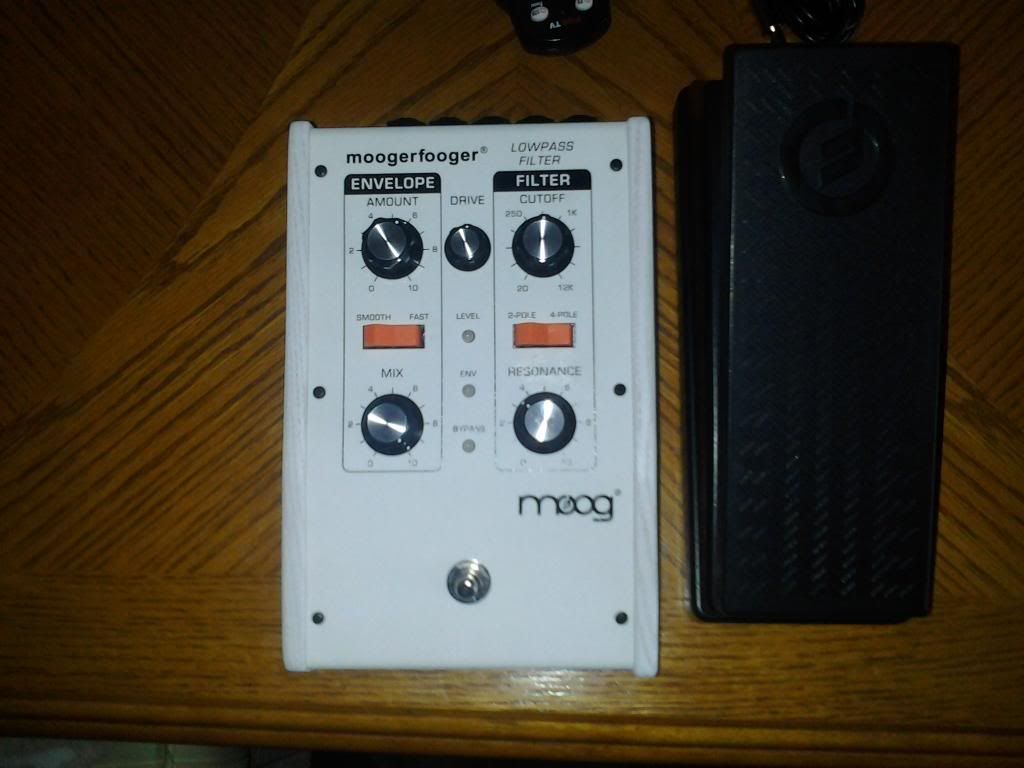 Couldn't resist when I saw these in white on white. Will post some clips if wanted. I'm going to get a mission sp-2 eventually so I can control resonance as well as cutoff with one one expression pedal to conserve pedal board space.
My Current rig is as follows
Boss DD7>Acoustic Imagineering Quantam Drive>EHX Pulsar> Moog MF101>Mark V>Boomerang III. The boomerang III also loops my bass rig. Probably going to invest in a clusterflux next they are hella expensive but probably the funnest effect pedal i've ever used.