This NGD doesn't have very many pictures, but it comes with a story.
As many of you know, I built myself a Warmoth Telecaster about 2 years ago, and included a Fishman Powerbridge in it. I've been loving the piezo/mag setup, and have been working on ways of simplifying my rig for ease of use.
Up until now, I've been running a splitter box that I made myself, just an enclosure with a stereo jack and 2 mono jacks. It works great, but it means to mute one or the other of the sounds, I have to step on two separate tuner mutes (my Korg Pitchblack and Fishman Aura Spectrum). You can see the problems that would present by looking at how my pedalboard was arranged.
Not exactly ideal. But I knew I was going to be making some changes, so I left it like that for a while.
One thing I wanted was to have a splitter box that had mute switches for both sides of my rig, which I intended to build myself. In the end, I was feeling lazy, and started googling. I stumbled across these guys:
True Bypass Looper Custom Shop :: Road Rage Pro Gear - Ultimate Guitar Tone :: Loopers, True Bypass Pedals, A/B Pedals, Guitar Buffers and More!
They had a stereo splitter pedal that does exactly what I wanted it to do. I decided to take a chance on them.
I ordered one on a Sunday evening. Within an hour I got an e-mail, from a human being, named Jeff Wesseling, letting me know they'd recieved my payment, and that build time would be about 2 weeks, and it would take about 2-5 days to ship from there. Not bad, I was expecting to not hear anything until Monday.
Exactly 2 weeks later I got another e-mail from Jeff, with a tracking number, letting me know it should be here in a couple days, and asking me to let him know when I got it.
2 days later it arrived: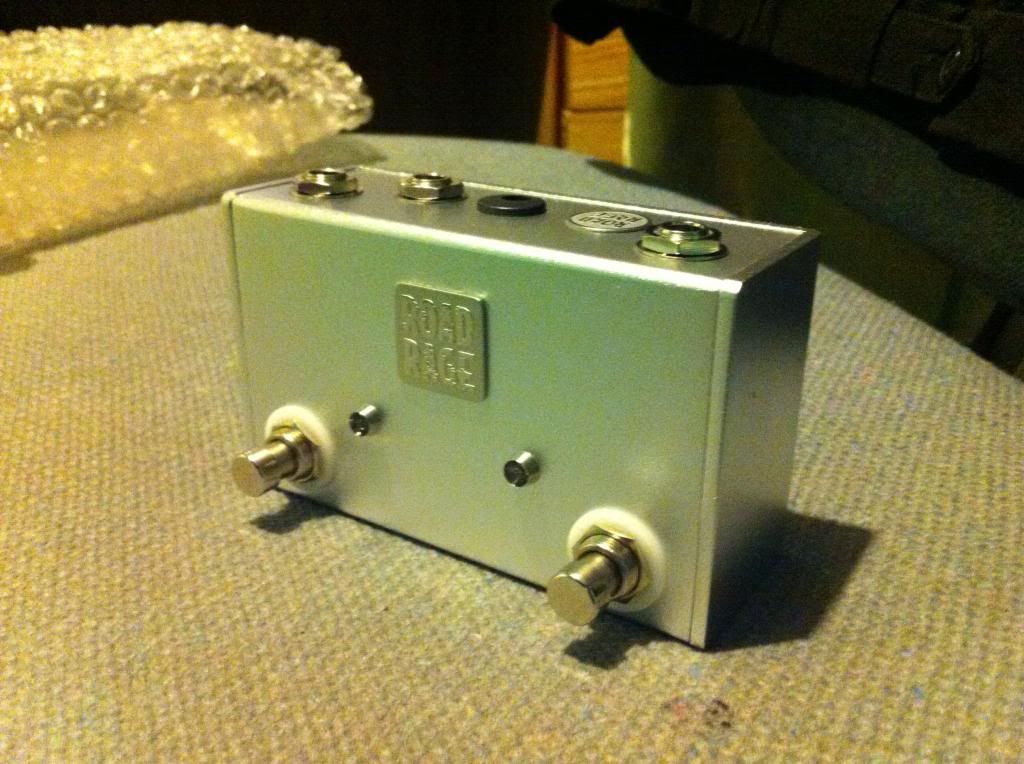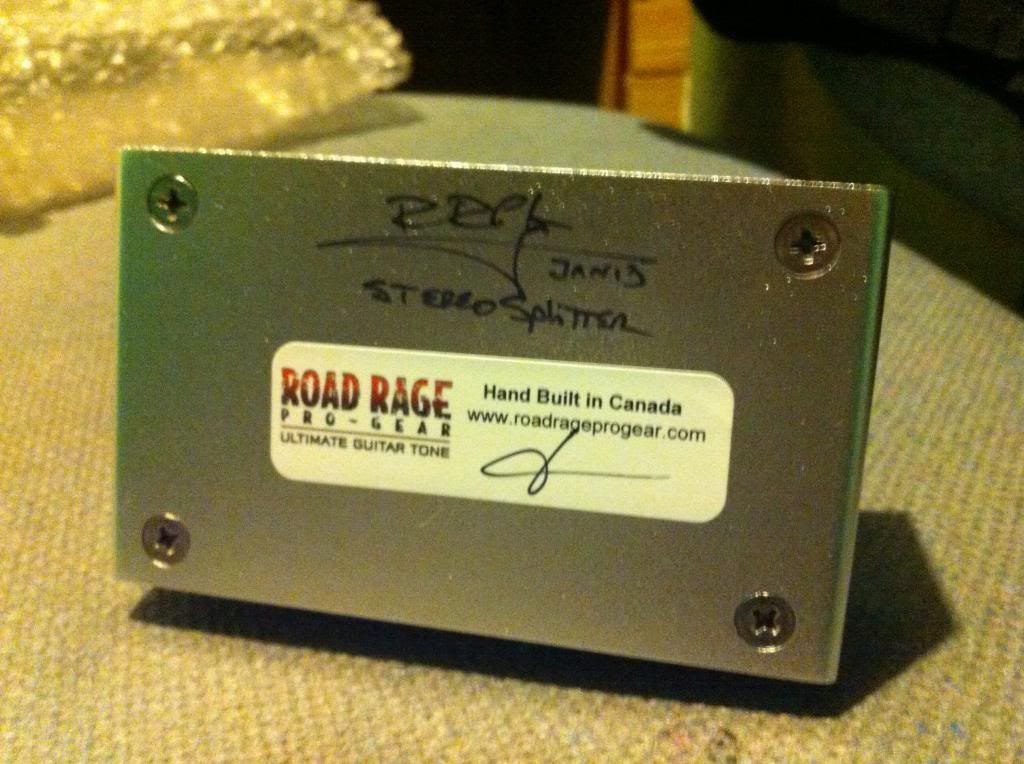 This thing is very solidly built, and feels and looks great. Comes with a sheet of instructions (i.e. what jack is what, and the fact that the power is only for the LEDs and it can be used without power) and a lifetime warrantee. This is also the first moment I notice that they're not only a Canadian company, but they're 2 hours up the highway from me
I'm very observant.
So, I take the opportunity to clean up my pedalboard (I also ripped out the carpet since it was lifting up anyways, and when I went to pull the pedals out, the velcro unglued from the carpet easily
) :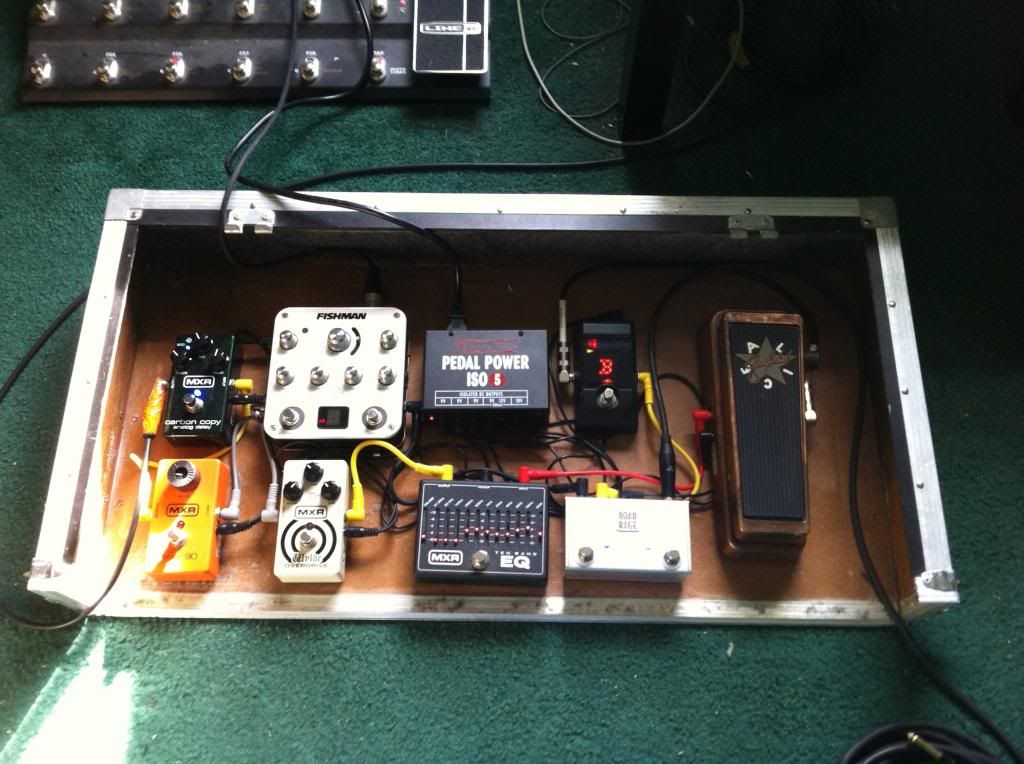 Much better. The pedal works perfectly and silently, and has bright blue LEDs which means it sounds better.
Overall, great experience, great product, would highly recommend Road Rage Pro Gear, and will likely buy something again from them in the future.