3 apparently.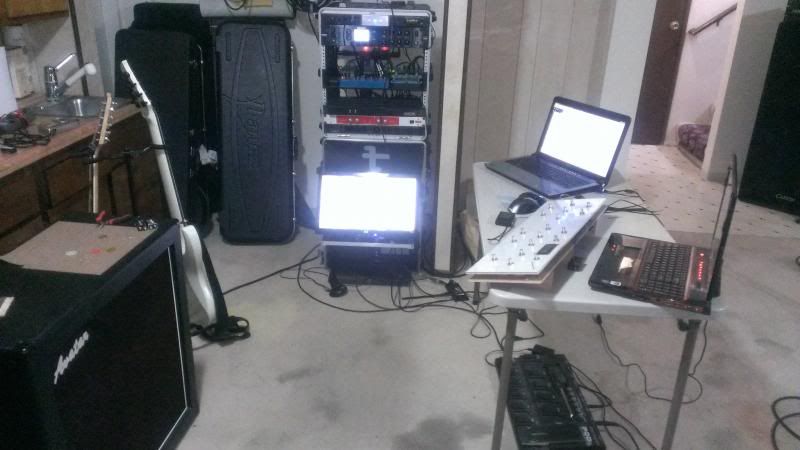 1 to watch The Matrix. (Thought it was appropriate given the pile of computers and the programming aspect of what I was doing)
1 to read the data sheets and update the firmware on some of my pedals and the HD Pro
1 to Run Pure Data and program a patch that handles all the MIDI switching and to make sure my wireless footswitch worked. (see this thread
http://www.metalguitarist.org/forum/...ure-heavy.html
)
Is it overkill?
Sure
But anything worth doing is worth over doing I always say.