I've been singing in my band for the last 10 months, but they've been together for about 10 years in different forms. Long story short, one of our guitarists got the boot and now I'm playing and singing at the same time.
I've hated my XXL head for years now because of the lack of tubes. Since my 2x12 won't hold up to my other guitarists Stiletto half stack, he's letting me borrow his JCM900 half stack, so immediately I thought of using the Marshall as a slave for the XXL.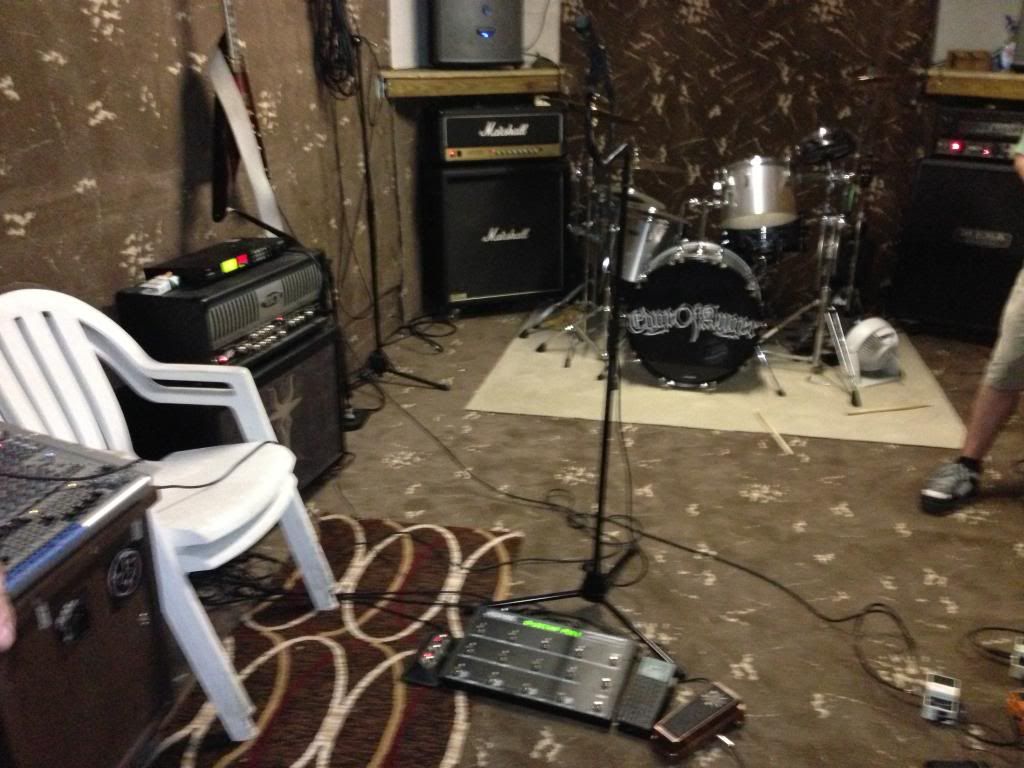 I no longer hate the XXL head. I'm using the G-Force to go in stereo and man it sounds fucking killer. I'm not really using any crazy effects, my main/global is bone dry with just the gate and a lil' compressor. I won't bother going crazy with making a bunch of stereo effects because I won't be running in stereo when we play shows.
I totally forgot how fun it was to play so fucking loud. It's been a bitch playing these riffs and singing at the same time, but I've been given free reign to do as I please with my guitar parts, so finally these songs are going to get the dual-guitar harmonies they deserved....and I get to pretend I'm Devin Townsend.