So I turned 21 on Sunday and I decided to treat myself to a new amp after using the same peavey combo amp for many many years. Lets see what I got.
Woohoo, a Line6 Combo amp! Wait, that's not what I ordered. Opening the box might help.
Shit! Wrong tool.
Ah, this might work.
Now this is what I ordered.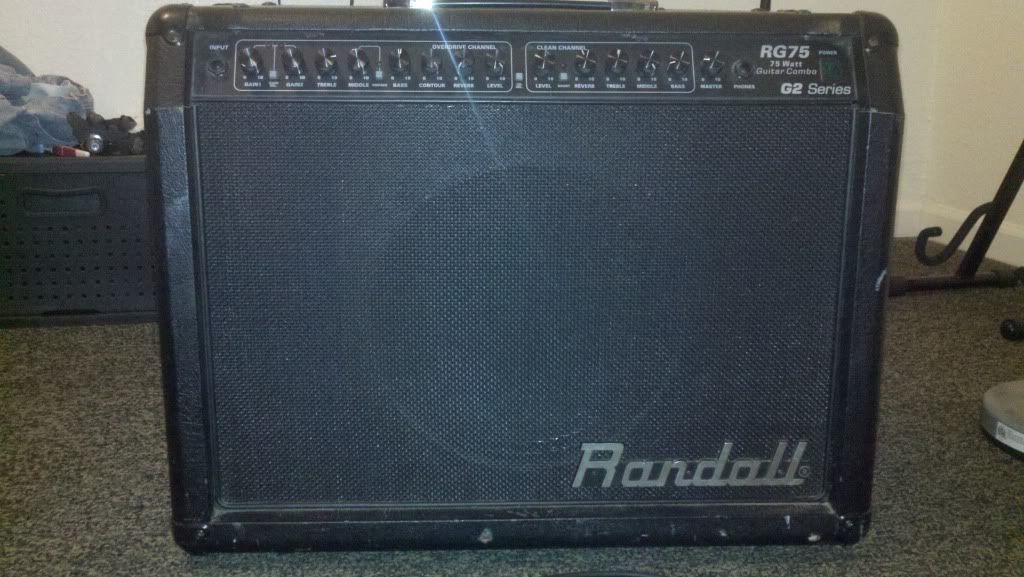 It's a Randall RG75G2 1X12. After doing a fair amount of research and carefully examining my bank account this fit the bill perfectly. High gain and low price. I'm diggin' the tones it puts out so far. OD1 seems to be good for thrash and OD2 seems to work better for more extreme tones. My only complaints so far is that the bastards at the California guitar center didn't clean the damn thing, I think I could have gotten black lung from all the dust that was on it and that the OD2 channel produces a shit ton of feedback. That might be my apartment though, I'll play around with it later. I'd also like to give a shout out to UPS who don't deliver on saturdays and make me stare at the tracking page that shows it being in town for two days when I could have easily driven the 10 miles and picked it up myself. I'll make some clips later so those of you who are interested in a purchasing an older solid state combo amp have a good idea as of how it sounds.