Hey guys,
So i picked up this app for my iPad/iPhone so that I could practice on tour, and as it turns out, the thing actually works surprisingly well for recording too!
So I whipped up a little clip to showcase it in a mix.
I am actually using the Ola Englund Signature amp model for this test (Keith put out an amp pack as well!)
Used my Jackson Custom Shop 7 tuned to Drop Ab
https://soundcloud.com/iambulb/positive-grid-jamup-test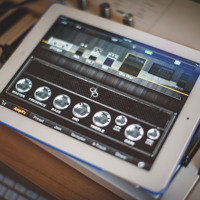 Hope you guys dig!