What was your very first multi-effects processor?
I had a couple of dreadful hissy consumer level processors. The first of which was a beaten up first gen Digitech GSP-21, and I still paid big money for it.
Of course this was an era where the cheapest guitar off the shelf was a lot more than it is now, and the selection of processors was nowhere near what it is today.
After a while I traded in the GSP-21, and got an ART Multiverb with the cool hot pink graphics on the front. Very noisy processor.
Look at this sexy thing. Every time I see one of these I wanna grab my guitar, tune it up to F, grab my Aqua Net, and practice my falsetto.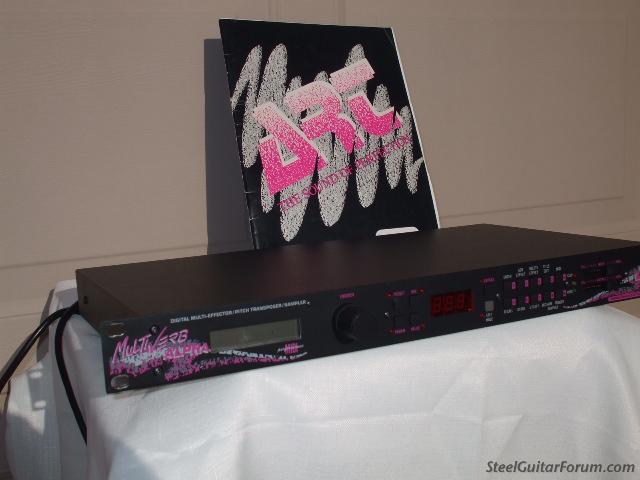 Man. If only I had the equipment that I have today back then...
I had a Laney AOR Pro Tube Lead halfstack around that time that sounded like doody for what I wanted it for... heavier stuff. Crunchy modern heavy tone... Good for blues and rock I'm sure.
As a footnote, I wanted an Eventide Harmonizer so badly in the mid-90s, just to mess with. Thanks, Vai.