Well, this started life as Plezz's Fallen Angel 60 2x12 combo, which he gutted and used as a workbench while putting the amp into a headshell (hence the saw marks in the top). I was after a temporary home for my Swamp Thang until I get an Orange PPC112 to stick it in, so I swapped the shell for a pair of virtually new JJ E34L's. I did some measuring up and actually this 2x12 combo shell isn't much different in size to the PPC112. I can't remember exactly, but I think it's about 5 inches wider, about an inch sorter and roughly the same depth.
Sunday I finally got a chance to head over to my Parent's to utilise my Dad's garage (since I live in a flat) and tools do something about converting it (though stupidly forgot to take any before or progress pics). Seeing as it was so close in size to the PPC112 and only going to be temporary I couldn't be bothered to shorten it. I ripped off the rather small blocks that had held the original braces as:
1) they were cracked and
2) having originally been an open backed combo they weren't in line
I grabbed some blocks off my Dad's scrap pile to make some new blocks to hold the back and rummaged through his garage for something to fill in the gaps. Melamine faced chipboard was what I came up with. Yes, it's cheap and nasty, but I'm reusing the original ply baffle and this is just to create a back and fill in the gap where the amp sat. Plus it was free
A couple of hours of messing about with power tools and this is the result. I could probably do with filling in the hole the VU meter lived in, but it'll do for now: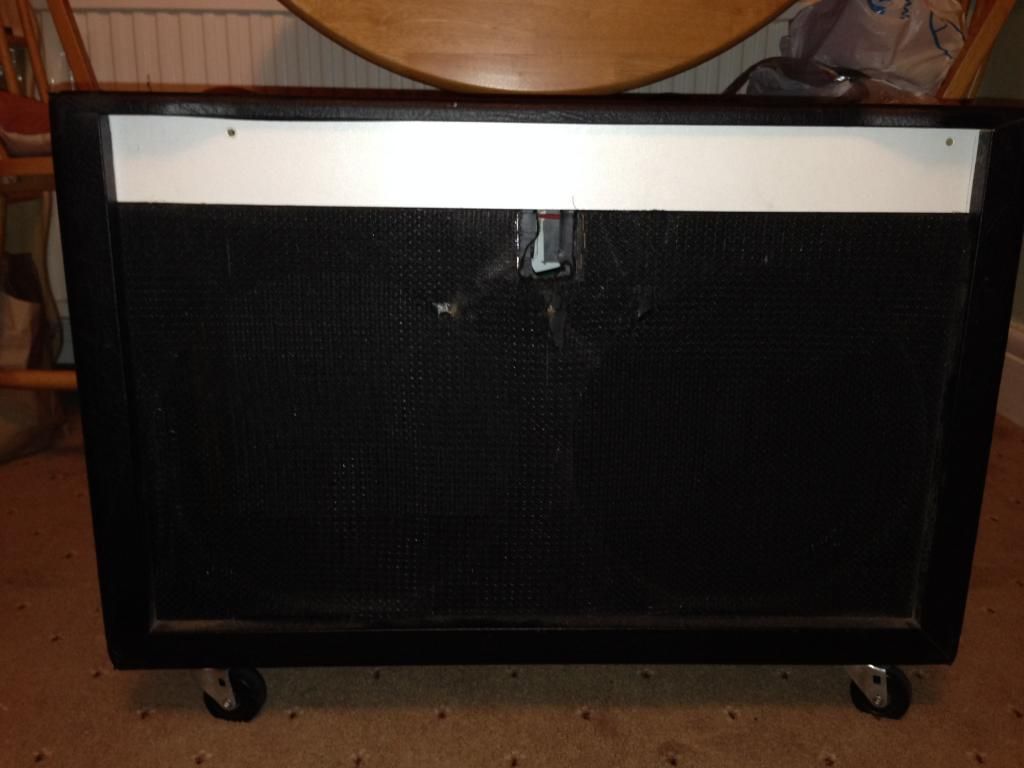 The Swamp Thang is installed in the right hand speaker position as you look at it face on, with the other left open for now. That's laziness on my part as I couldn't be bothered to blank it off for the moment.
Adam's saw marks. Plus no corners as he nicked them for his head shell: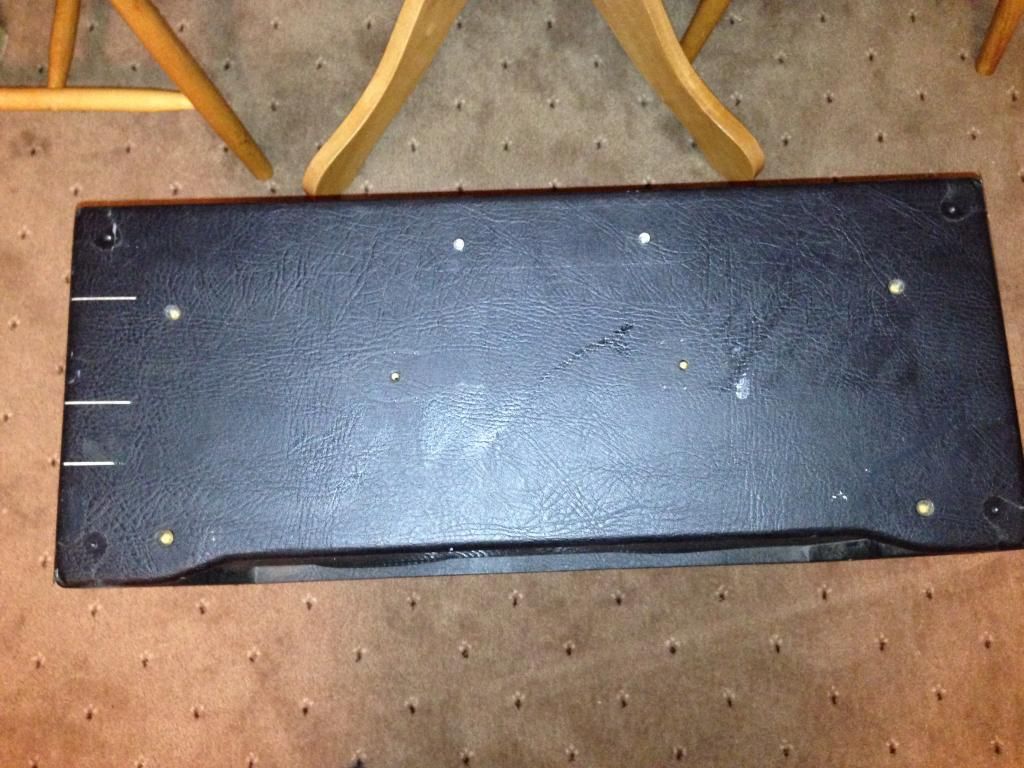 The back in all it's shitty glory, complete with my pencil markings still visible, plus a couple of assorted extra holes as this was "pre-loved" board. I've borrowed the original input plate off my 3x12 as it's got a custom one on it for the moment for the 4 jacks I need with the current wiring: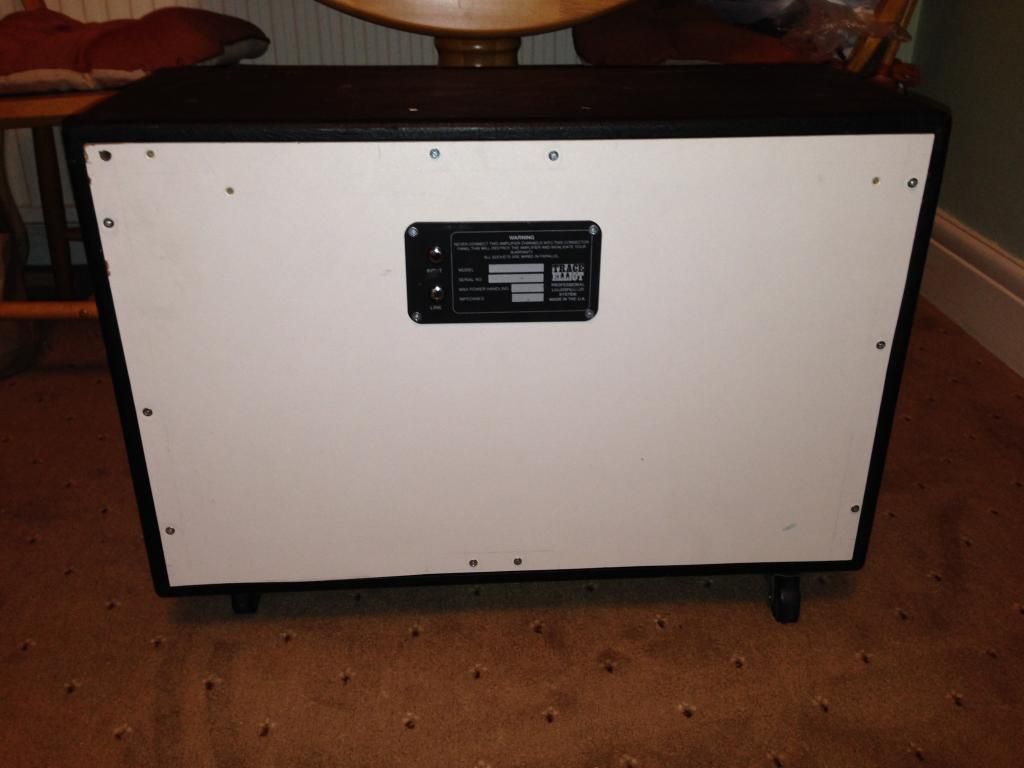 All in all, it's a piece of shit. What it sounds like I'll find out on Wednesday night. I might even take a vid on my phone. Either way, it'll do for the month or two I need it for. One things for sure, it's better braced than it was from the factory. Interestingly the top and bottom of the original cab are ply, but the sides are mdf. I found this out recessing the screws that hold the bracing for the back.