She's here!
Sorry for the shit iPhone pictures.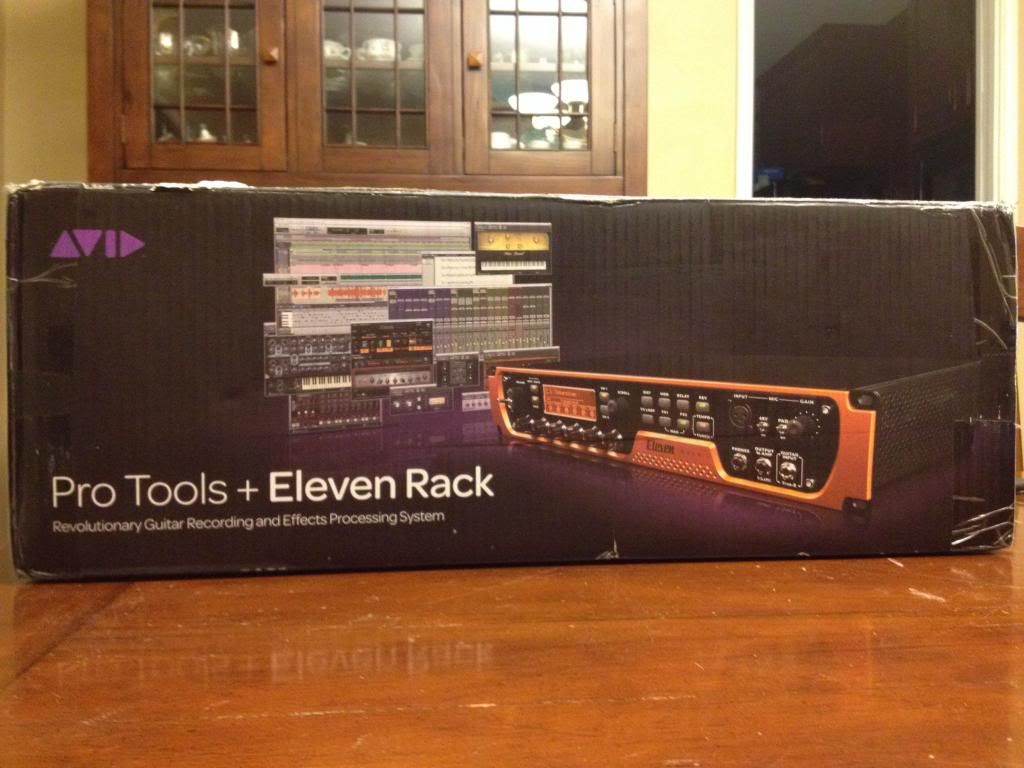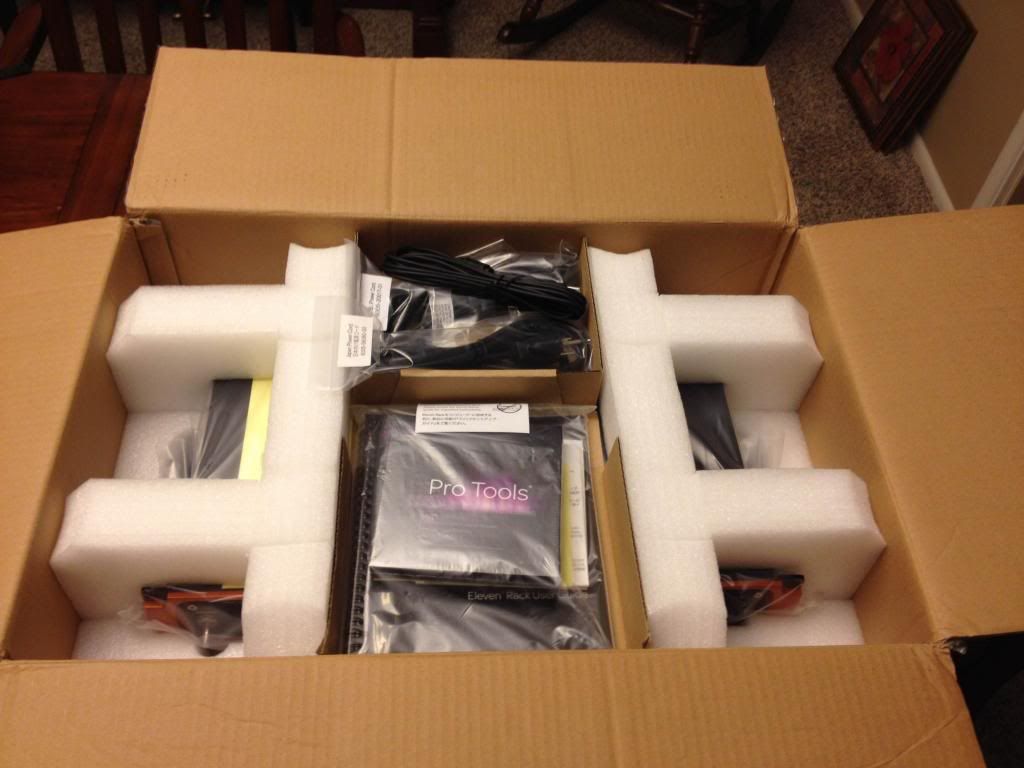 What's all
this
? Stuff to
read
?! GTFO!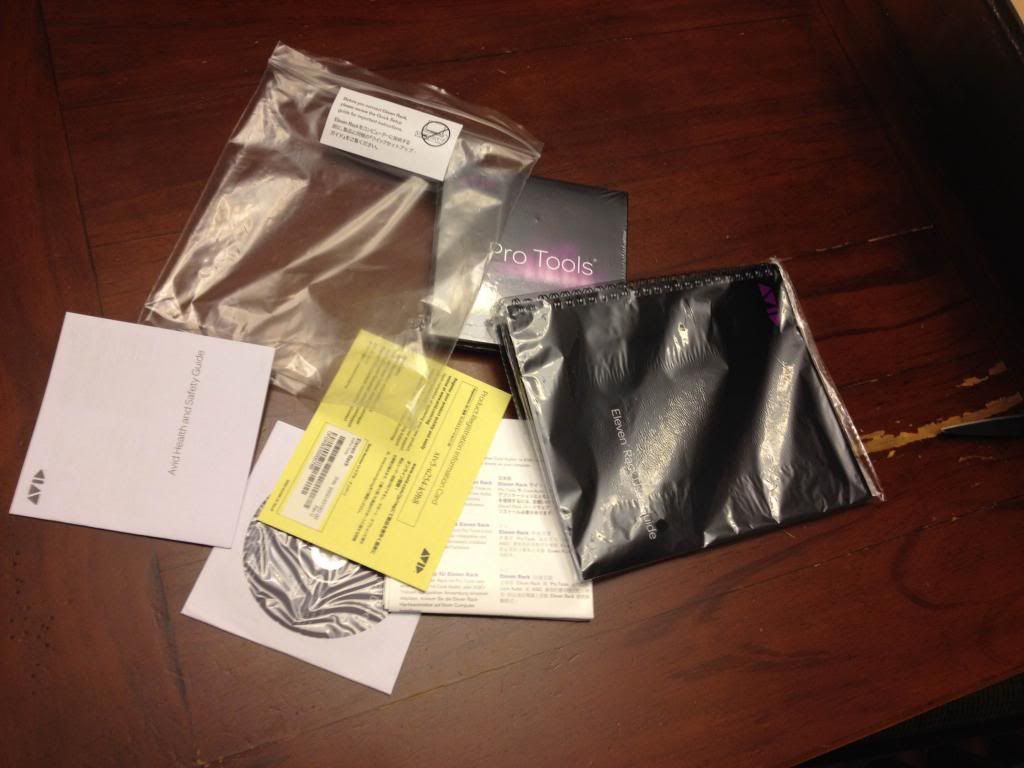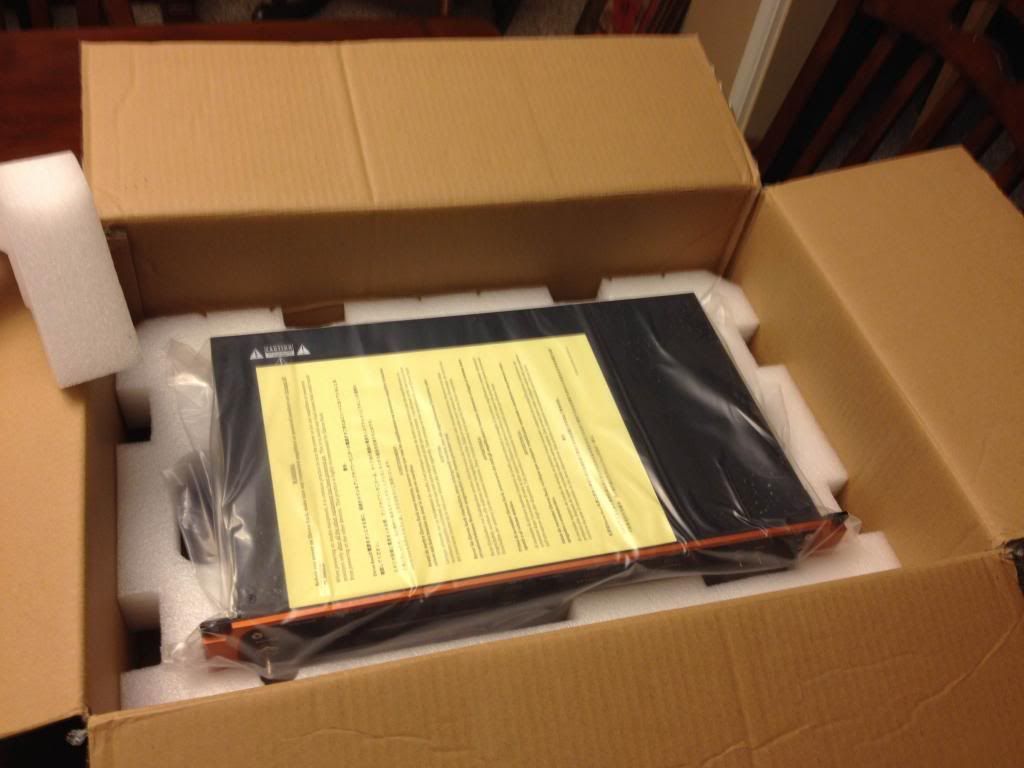 More
stuff to read?! FUUUUUUUUUUU.
Now that's more like it. Be free, darling!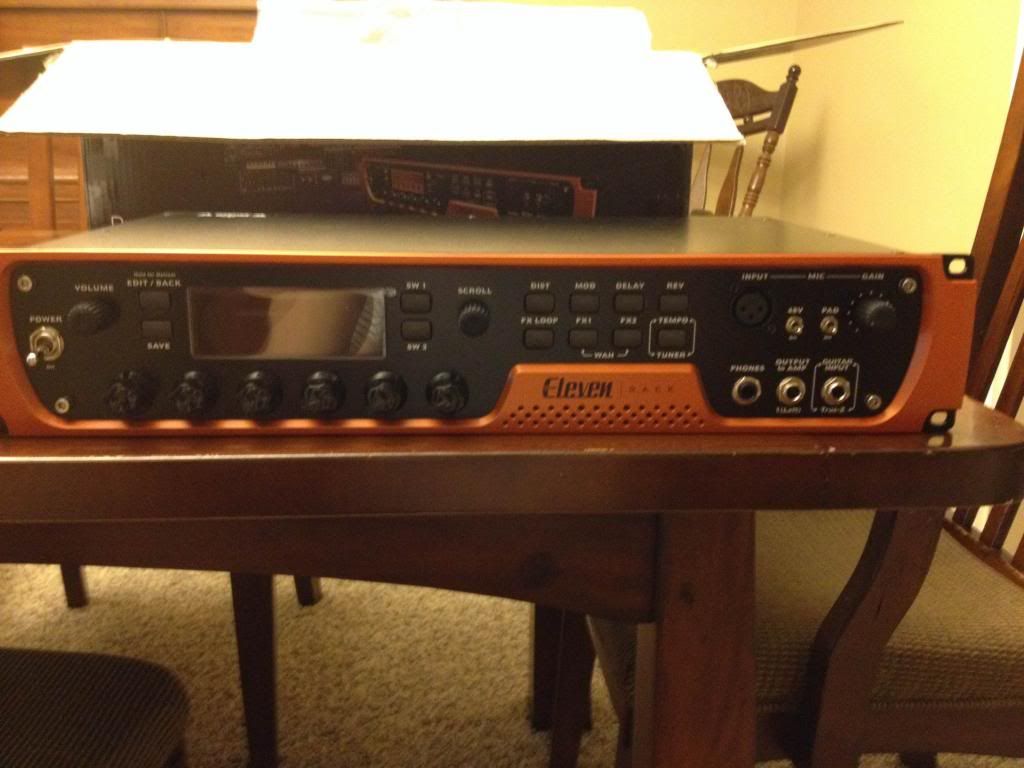 And here she is going through Kimbo's thorough 40-sniff inspection. Kimbo says she's all sniffed-up and ready to play.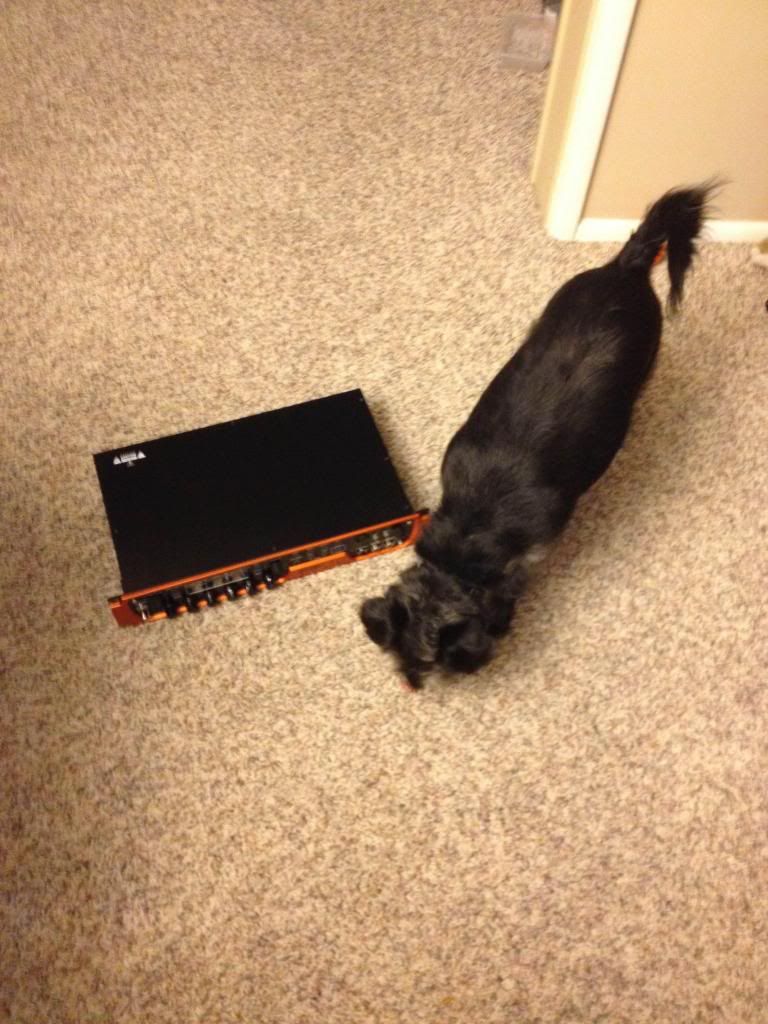 Haven't had a chance to plug 'er in yet, but I'll definitely be uploading clips once I get the time to really delve into what this thing can do. I'm excited, to say the least.