Pulled the trigger on this one exactly a week ago, and went in to see what was up since I didn't receive a tracking number, and low and behold, it had arrived!
WHAT COULD IT BE?!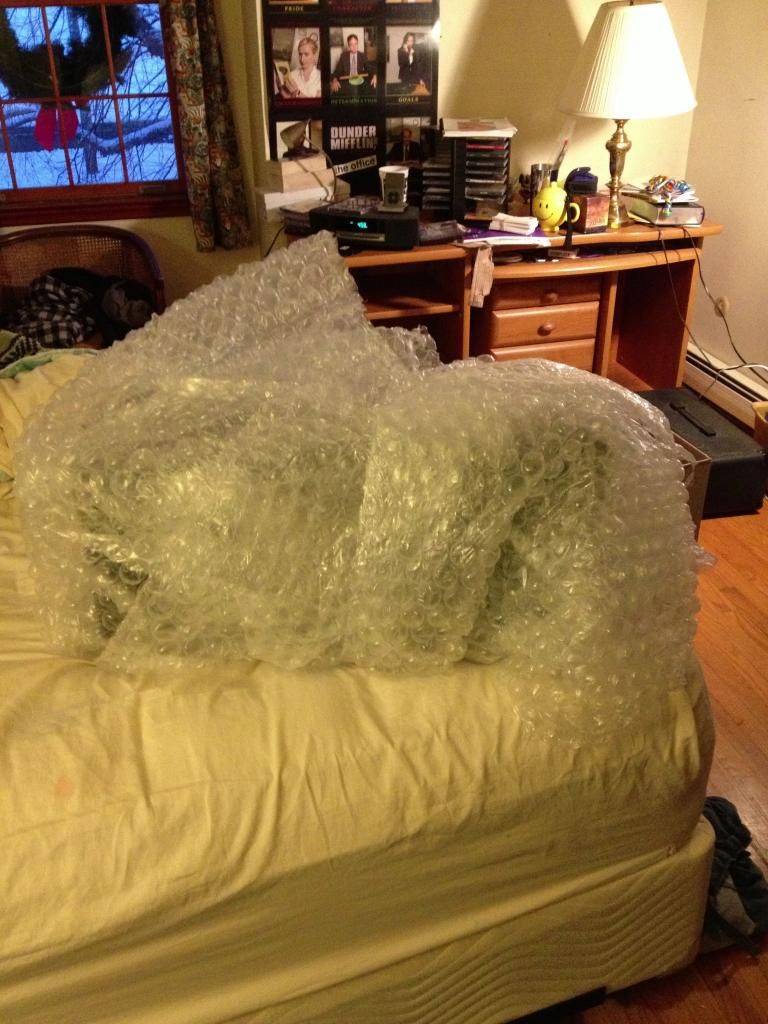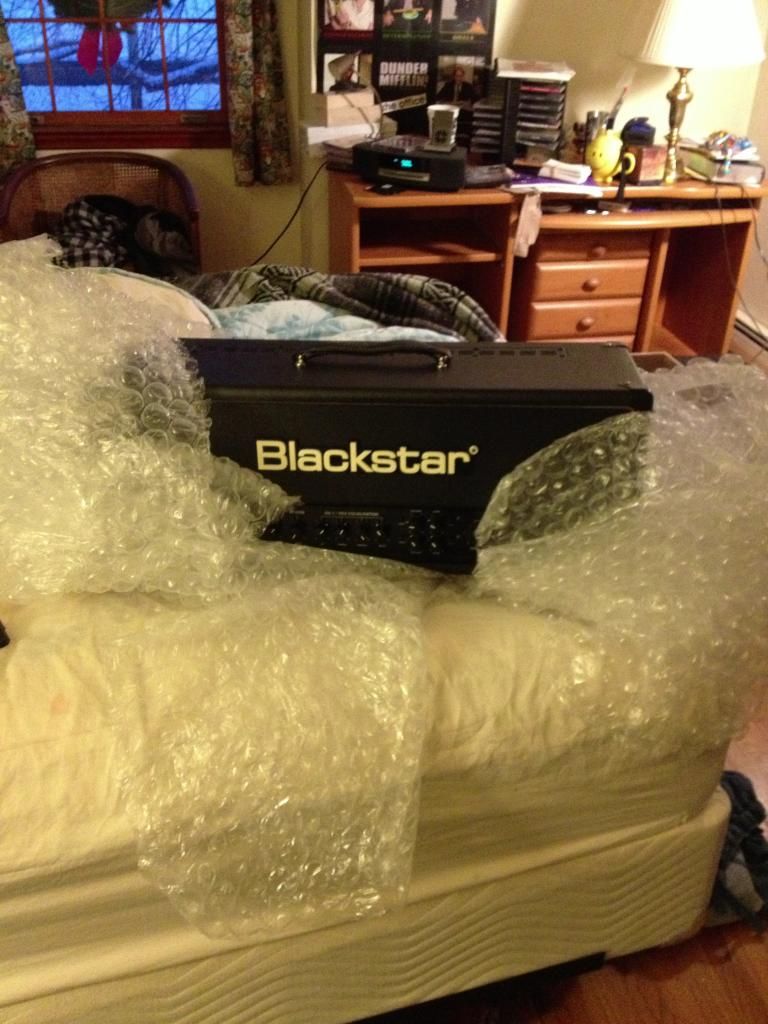 BLACKSTAR HT-100 THAT'S WHAT!
So far, I can say that this is an incredibly versatile head for the money. Three channels, each with channel volume and a voicing switch, so that's six different bases to work off of for tone. Even the reverb has a voicing switch, dark/light, which can further alter the tone when you turn it up.
On to the number one reason I bought this thing, the clean channel. It has two modes, british class-A and Dynamic US, I bet you can figure out what they sound like. The british voicing is gritty, and with a boost it gets a very satisfying crunch going. The US voicing is, of course, a fender style voicing. And it's clean, the cleanest I have ever heard an EL34-powered amp go. I ran multiple guitars through it, and even with my RGX with an 81, I had to positively smash the strings before any grit showed up. It's exactly what I was looking for in a clean channel, and when I want to play anything pre-1975, I can throw a boost on the british side.
OD1 and OD2 are pretty standard, OD1 being mid gain and OD2 being high gain. Presence and resonance make much more of a difference here than on the clean channel, and the ISF feature is a whole new thing to wrap my head around, after I get used to having presence and resonance again. With the voicing switch unactivated, both channels are looser, with more sag in the bass and a general feeling of being aimed at rock. With it engaged, things get tight and more mid-focused. The voicing switch also adds a good deal of volume and gain when it's activated, which necessitates the channel volumes, which I find have a very even response when adjusting volumes.
OD2 has plenty of gain, It sounds huge set at noon with the voicing switch in. I'm still getting used to the way the amp sounds. It has a lot of mids, and can get boomy if the ISF is set deep into the British side of things and the bass isn't brought down. But it can also get very tight without getting shrill when you back off the bass. It's got that great gut-punch sound on high gain that Marshall do, but I don't have to battle the high end. It's also quite a dark amp, so I've got treble and presence up a lot, which I like. My curren settings for the OD channels are bass 4 mids 4 treble 7.5, and the ISF is a third way into the british side, and I think I might have to bring the mids down a bit. Still learning though, and I'm sure it will open up when I can crank it.
I haven't gotten to crank it, but so far, I love what I'm hearing. It has the mids-filled high gain snarl that my 5150 didn't, and it can do the lower gain rock and clean tones I've been using my 8100 for that the 5150 never could. I'm planning on experimenting with pulling a set of the power tubes out on a day when I can crank it to see what kind of a difference there is. If it's negligible, I'll just leave them in.
Obligatory vanity shot from instagram.
The amp definitely isn't short on features either, it can take any ohmage, has a padded effects loop, and the standby switch doesn't have the slow bleed my 5150 did, it's right on and off. I've also noticed already that it runs much, much hotter than the peavey did, although they are known for being biased incredibly cold.
Overall very happy. I've been watching Blackstar for a while, and I think this was a great buy, considering it can hang with fenders, marshalls, and any high-gains br00tz head and cut through, and I didn't even pay as much as I would have for a used 6505+. I'm also looking forward to experimenting with the power section, such as hooking my 8100 up to it, so I can hear what it sounds like with tubes and presence/resonance. I'll definitely update when I get to play it some more.
EDIT: The only thing I didn't like had to do with false advertising. Bought this one online advertised as "w/footswitch" and of course, no footswitch. I'm getting one in the mail soon though, since I paid for it.
Here it is sitting on the floor at GC, right before I tested the shit out of it. I love the old-school style.