Hey guys just got back from making a pretty SWEET deal with my EVH 4x12. i think i really got lucky because the guy was moving and really wanted to down size his gear load for the move. but first of all here are the main items. snake skin and paisly custom built cabs! complete with celestion v-30's
sorry about the awful pics! its already pitch black outside so i had to do this with the crappy lighting in the room and with my cell phone
first off, let me say, i think the snake skin looks sexy with the jsx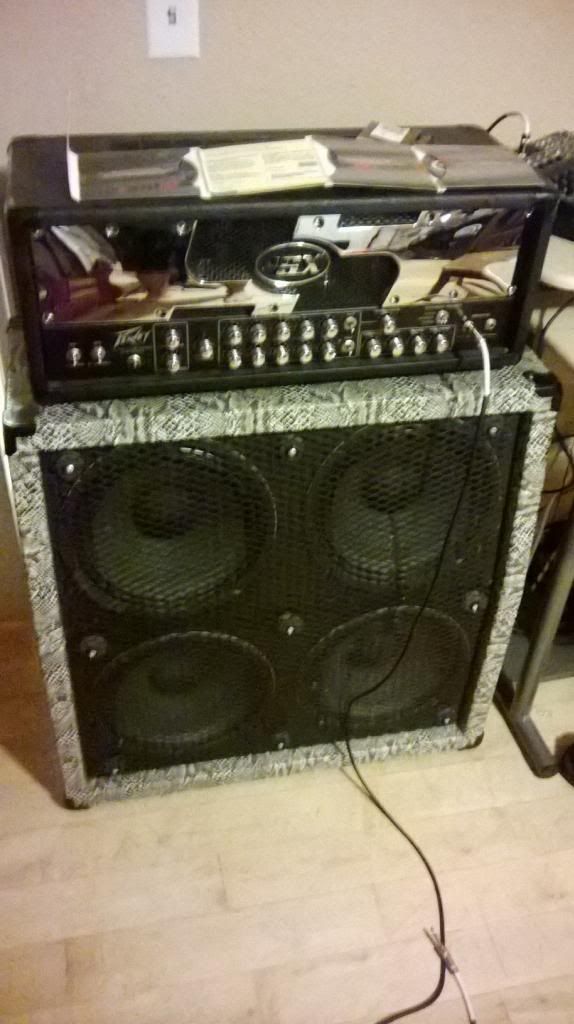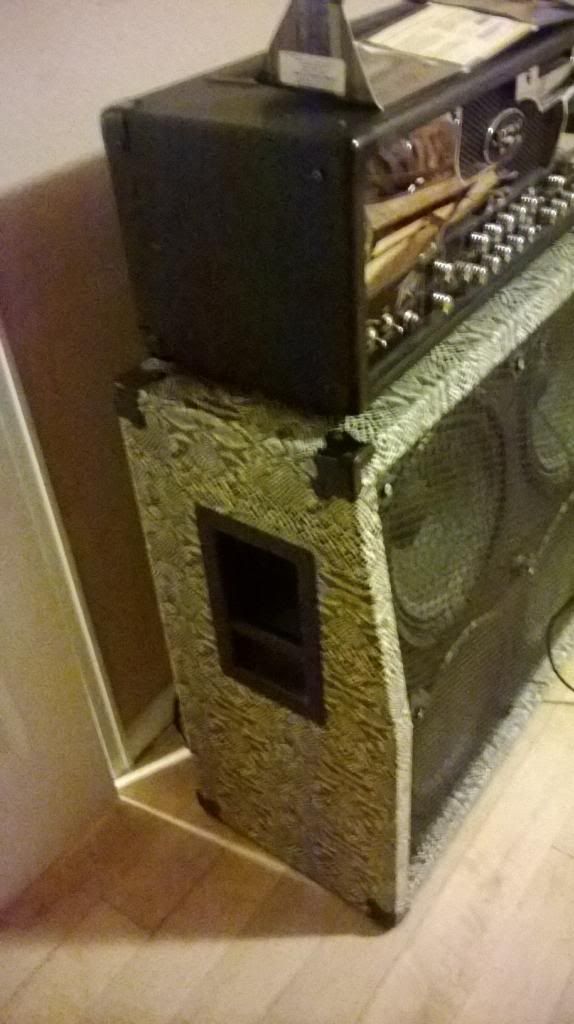 the cabinet with the paisly covering could stand to be recovered eventualy. oh well! gonna have to get rid of the beautiful paisly cover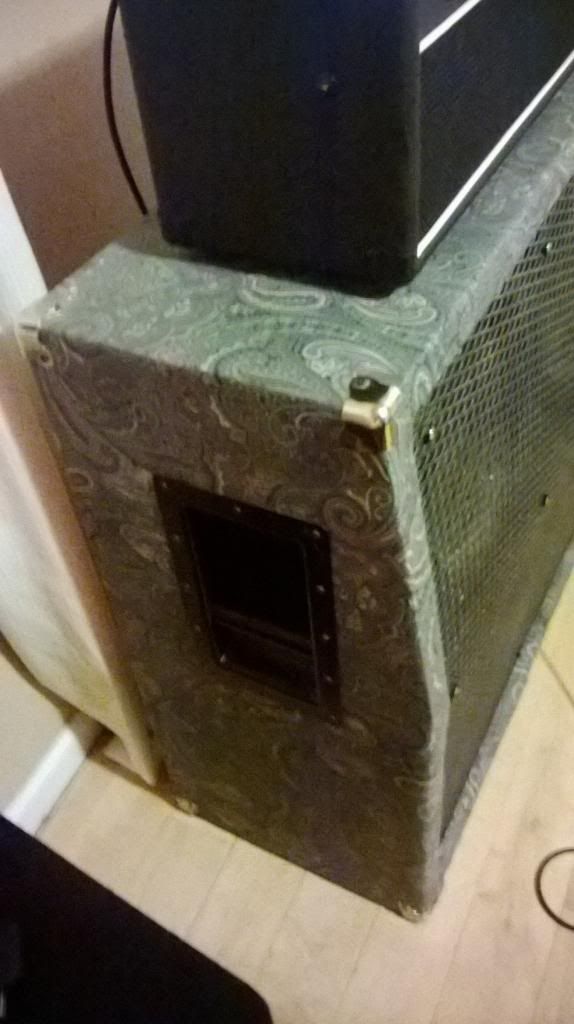 okay now for the next part of the deal. he also threw a practically NEW 11 rack W/ pro tools!!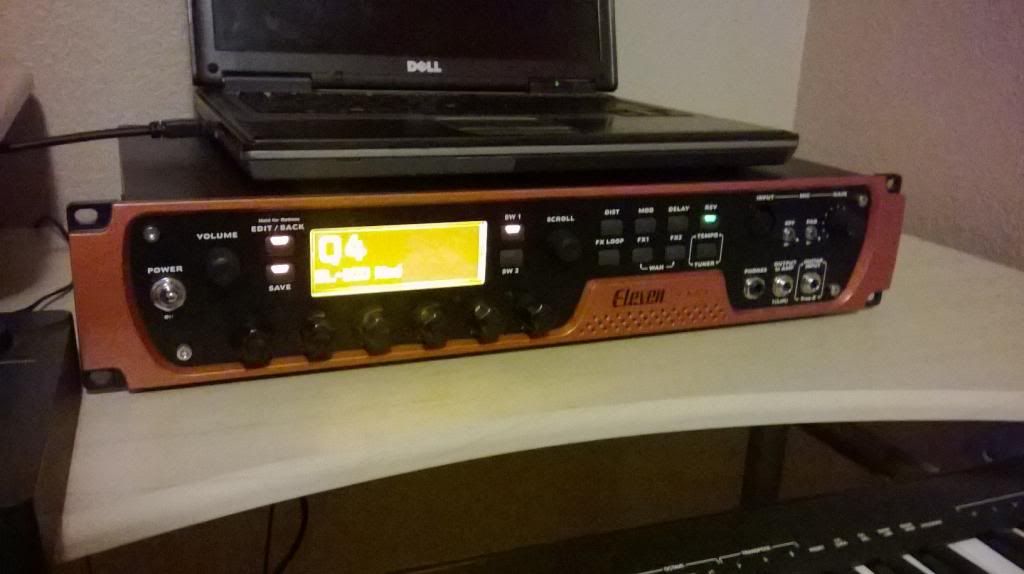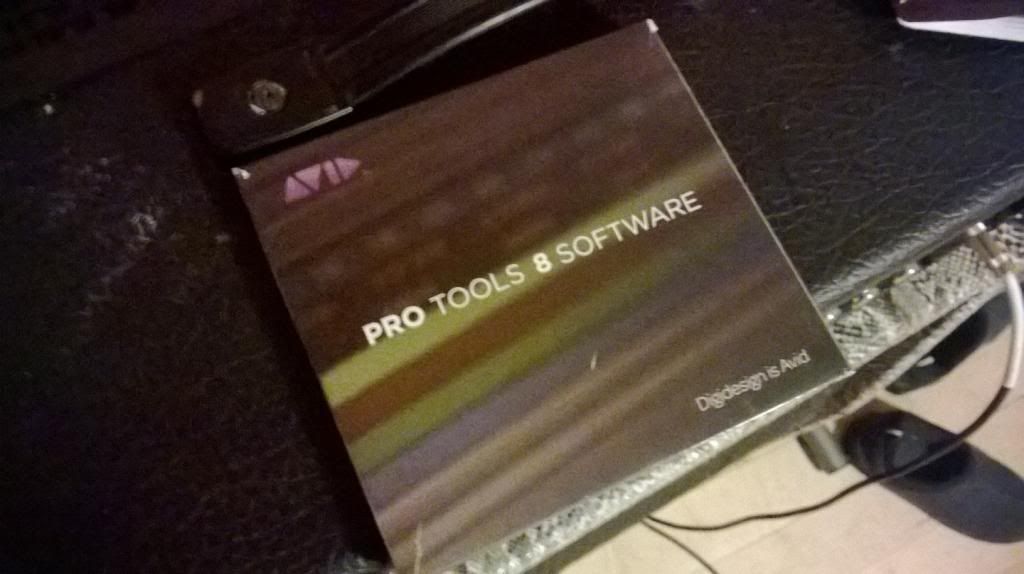 then i got some random extras like some stands a little boss drum machine thats prerry old.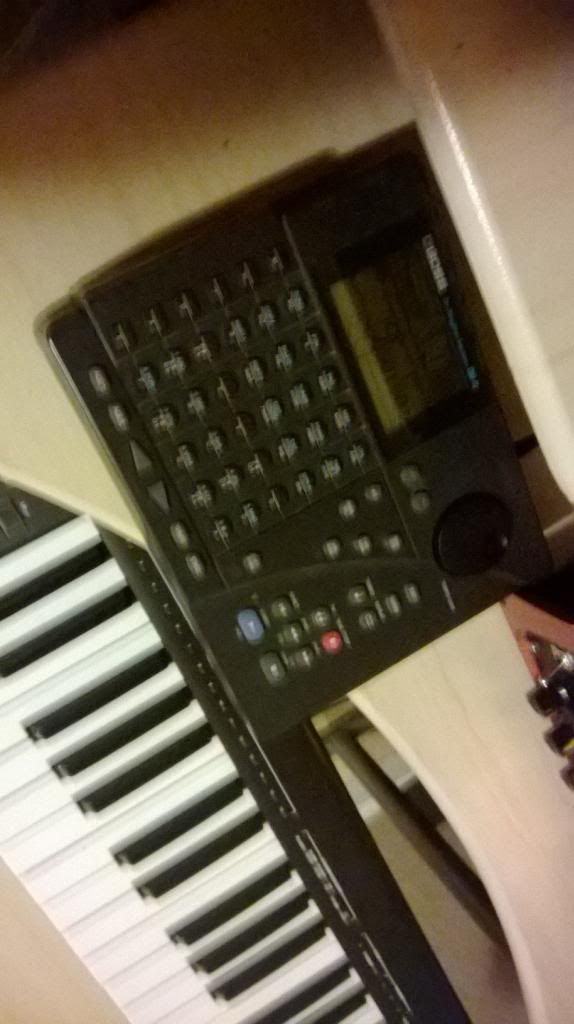 and what is this?? we are loading the cabs into my car and he sees my alesis multimix that i had in the car from recording over at a pals house. he asks me how much i would take for it and i tell him i use it quite often so its not really for sale. he then offers up to toss in his old beat up gibson sg into the deal if i throw the multimix in. and at this point im thinking this guy is crazy
and he may be because i got some great shit from him. although its understandable cuz he was trying to clear some stuff out. he told me that the sg was a 65 reissue but i dont really believe that. and i am unsure of how to tell. it is quite old and refninished with a wood finish just over the wood and it has some small chips. anybody have any idea of what model this is? it has a wacky output thats in the front by the knobs that i have never seen on a les paul.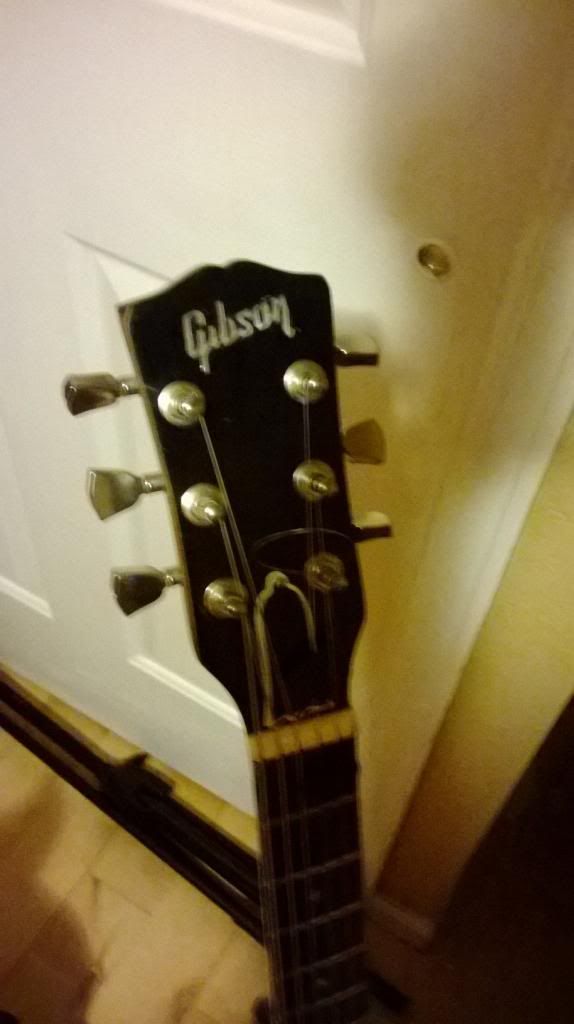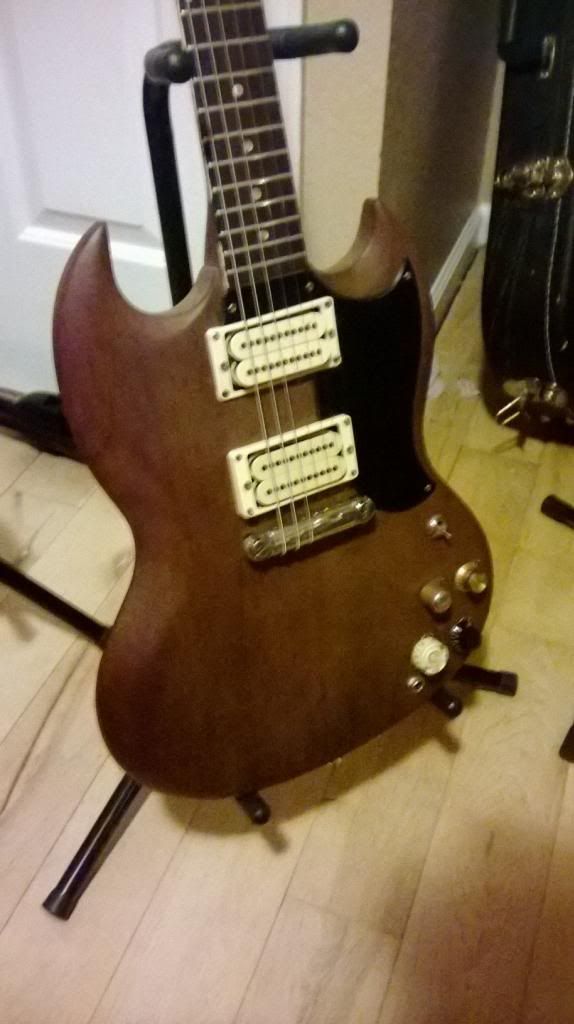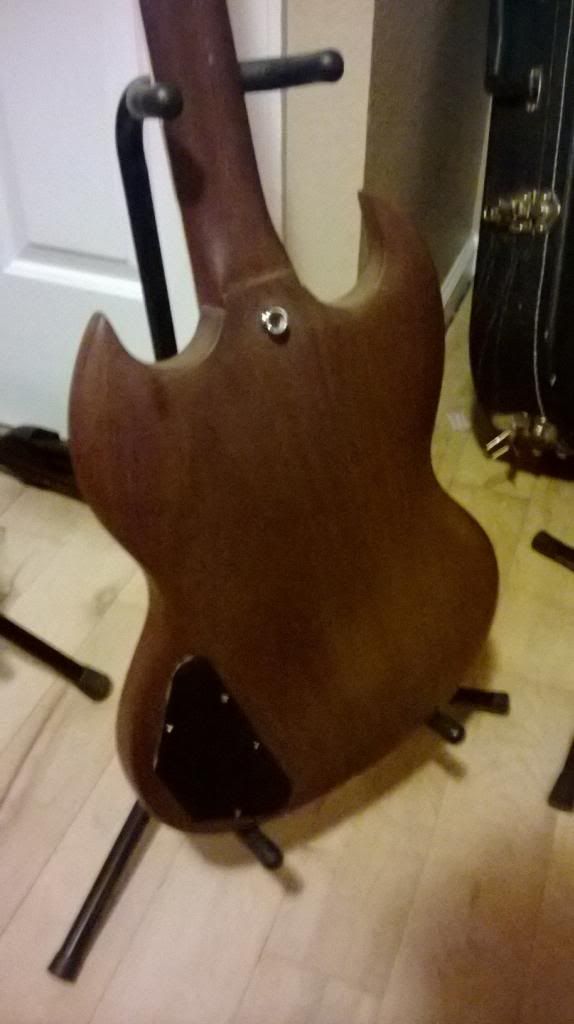 http://i1195.photobucket.com/albums/...140104_028.jpg
WTF??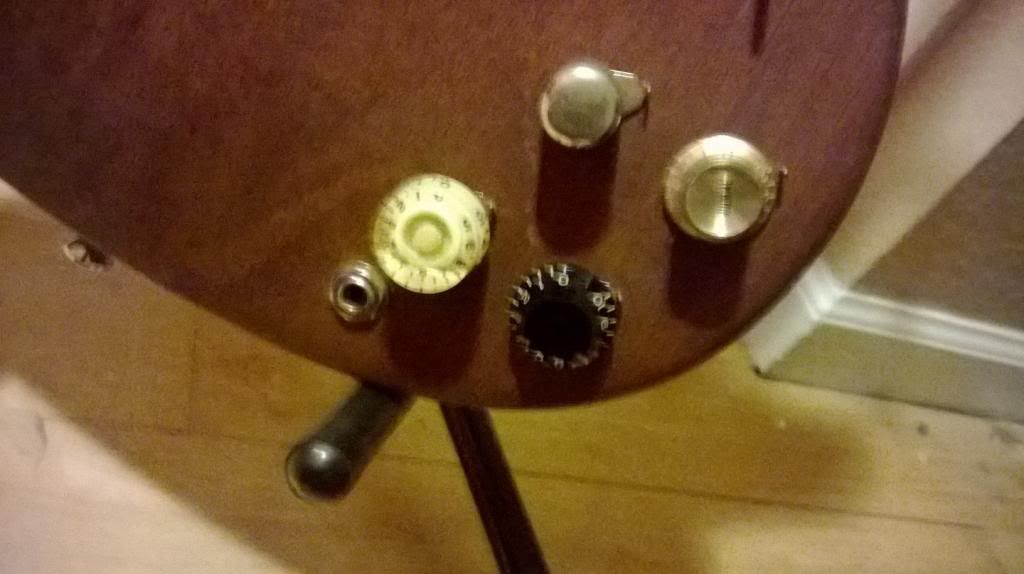 well guys thanks for watching
i have no need for the gibson so i will probably jsut flip it to trade or sell instead of my fernandes. although it would be nice to know what model it is.
just wanted to show off this crazy deal i got