For the last 2 years my amp has been my Peavey Windsor. I really love the sound of it (basically a JCM800), but was missing having a clean channel, and despite never having an issue, I was always kind of waiting for it to shit the bed on me live.
For the last little bit I've been looking for a deal on a 2-channel amp that's more reliable. I stumbled across this store demo model and sprang for it.
Blurry phone pictures ahead.
Here she is, still in box, next to part of the box my PRS SE245 shipped in (the cat loves it, so we can't throw it out
).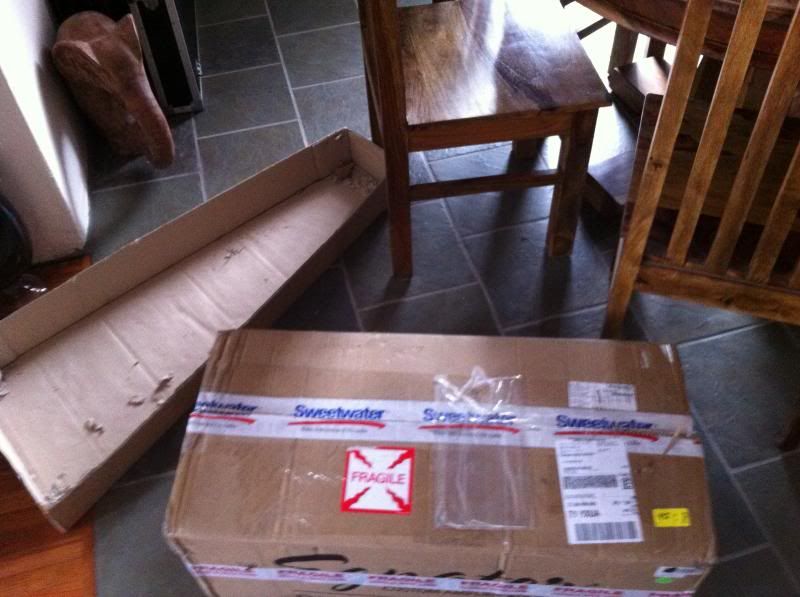 Paperwork, and the lurking beast.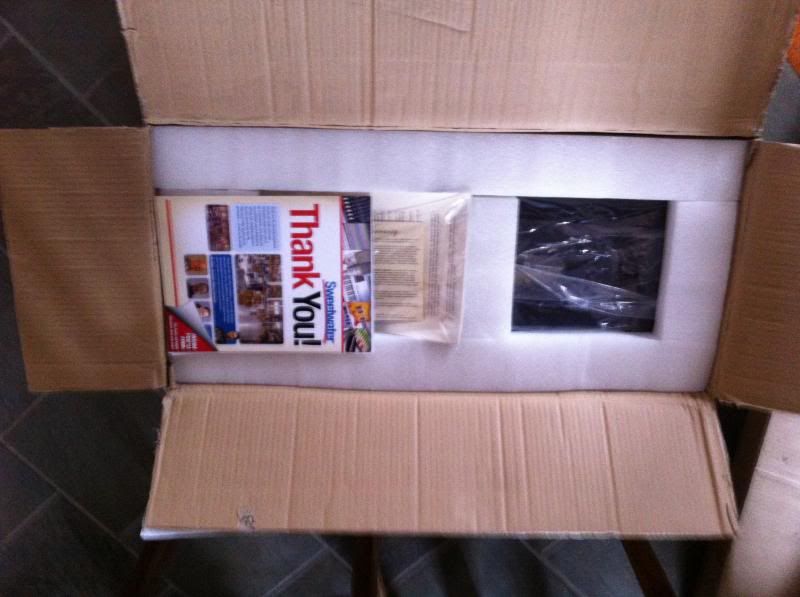 Came with a cover, always a nice plus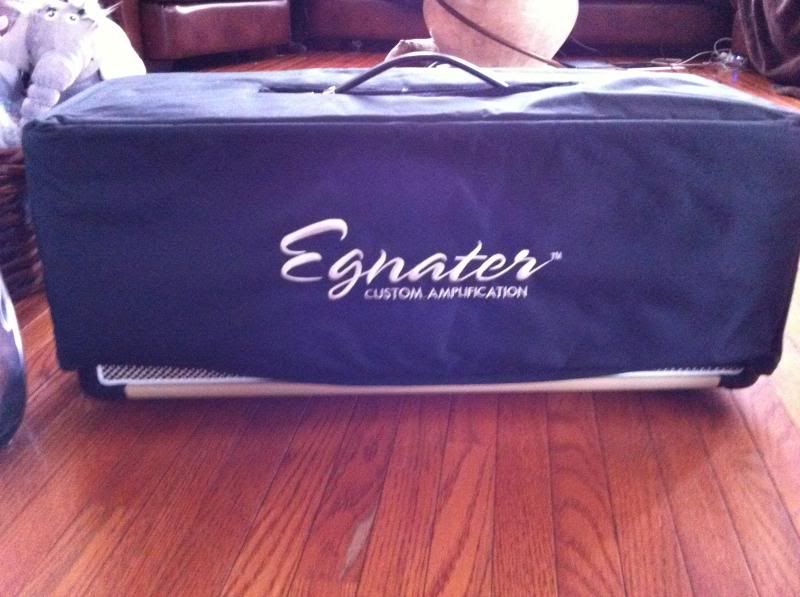 And naked for the world to see.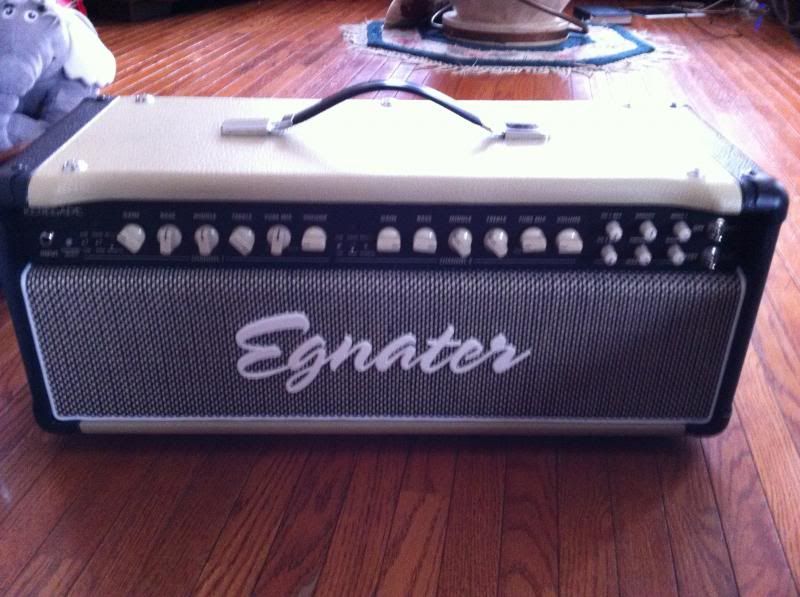 Egnater Renegade 65 head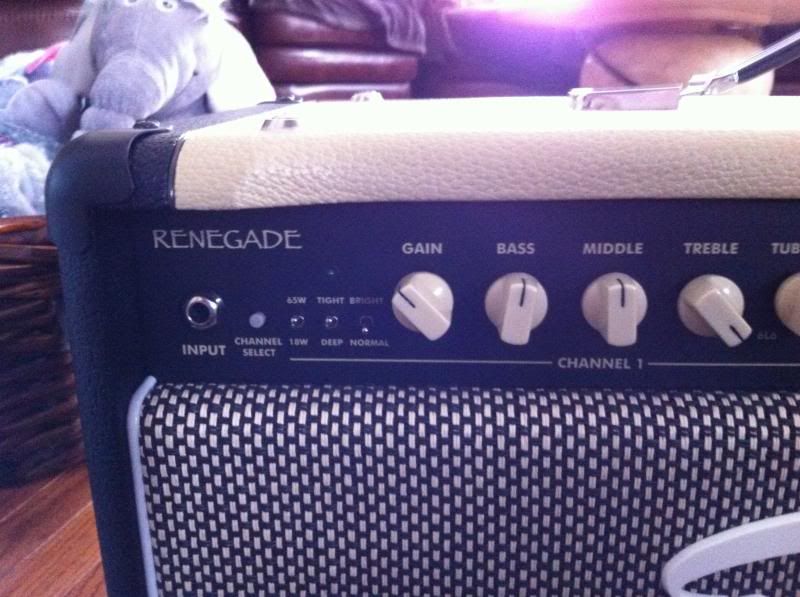 Yes, you read that right. This amp has 2 6L6s and 2EL34s (and is easy to re-bias for any other compatible tubes), which are independently blendable on both channels. Also, independent reverb for each channel, and a second master volume for solo boost.
Ass ass ass ass... (slightly disappointed you can't turn off the cab sim on the direct out, or run it without a load, but that wasn't a feature I was really needing anyways)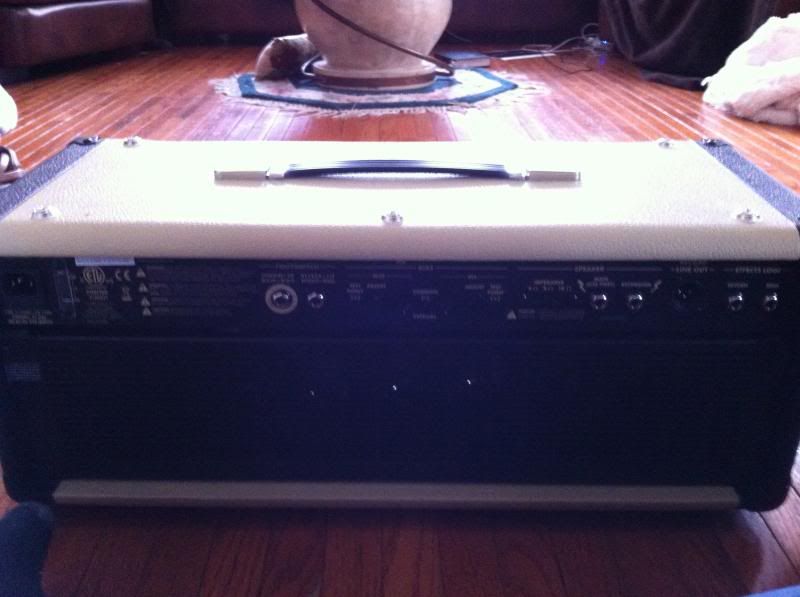 And the footswitch, which lets you assign the reverb, effects loop, and second master to either channel alone or to both. Cool feature.
Haven't plugged it in yet, as I was re-wiring and re-arranging the pedalboard all afternoon
I'm off to the jam space now to set it all up. Video will be coming in the next couple of days