I've had the Gigrig Generator for a week or two, but I was waiting for my wireless to arrive before I redid the board. Yeah, I know Dave will hate that I went for a Relay, but I've not had problems with my previous one.
So, here's a before (ish) shot. I say "ish" becasue I'd hacked off the back slat between this pic and now (and yes, I started as a Gorm shelf):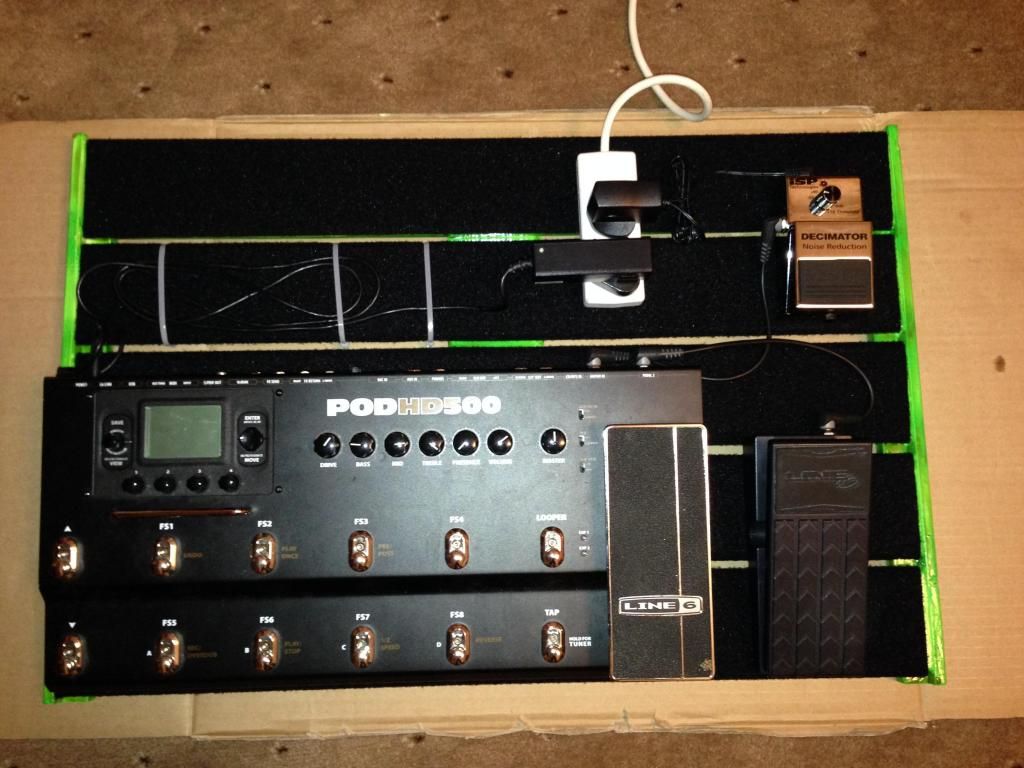 Here it is last night after wiring it all up, much neater: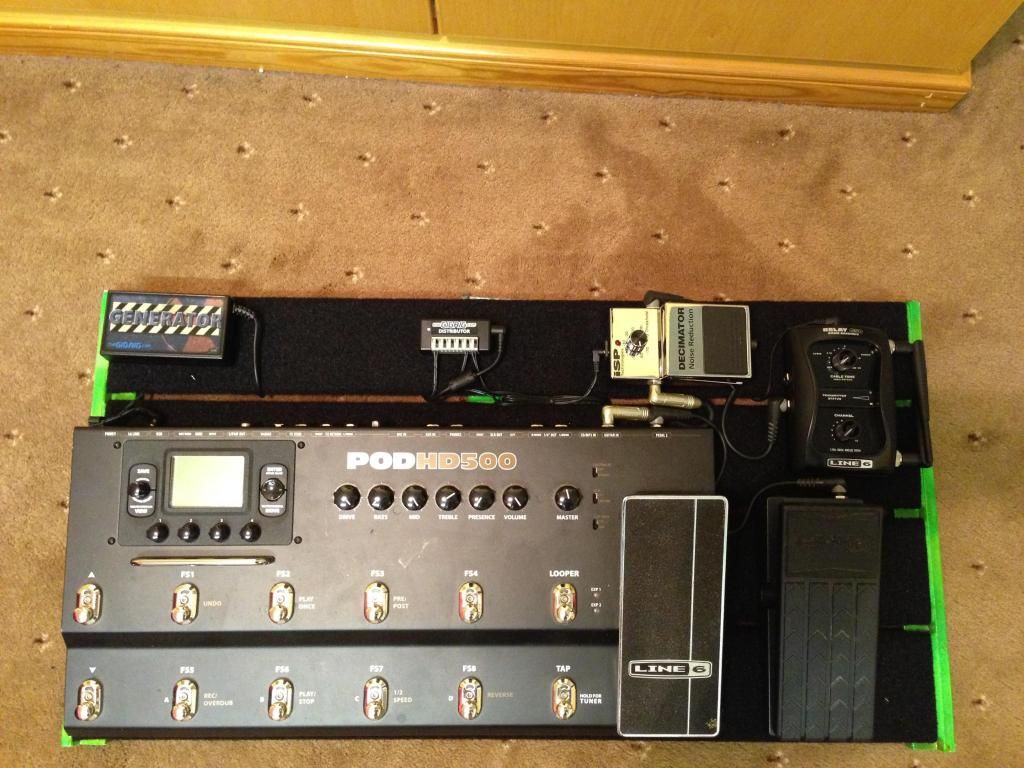 All I have to do when I turn up at a gig is set up my 5153 and cab, run a kettle lead to the
Generator
, run my loomed cables between the head and the board and then fire up my wireless.
The Generator is awesome, 5.5A of 9v DC so it's the only powersupply I could find that was powerful enough to power the Pod as well as the pedals. I bought the "basepack 1" option with the Distributor so it set me back £130, but some of the Voodoo Labs stuff is twice that price here. Well worth it if you ask me and the modular system is great. Just got to nip to Maplins tomorrow for a 2.1mm to 2.5mm adaptor so I can run the Pod and I'm done.