So, after going Adam when I bought Cassidy's Cobra last weekend, we made a return trip today for me to grab his Powerball. Seems pretty decent at house friendly volumes, but the real test comes tomorrow night at rehearsal to see how it blends in the band mix against the Cobra.
Quick pic on my 3x12: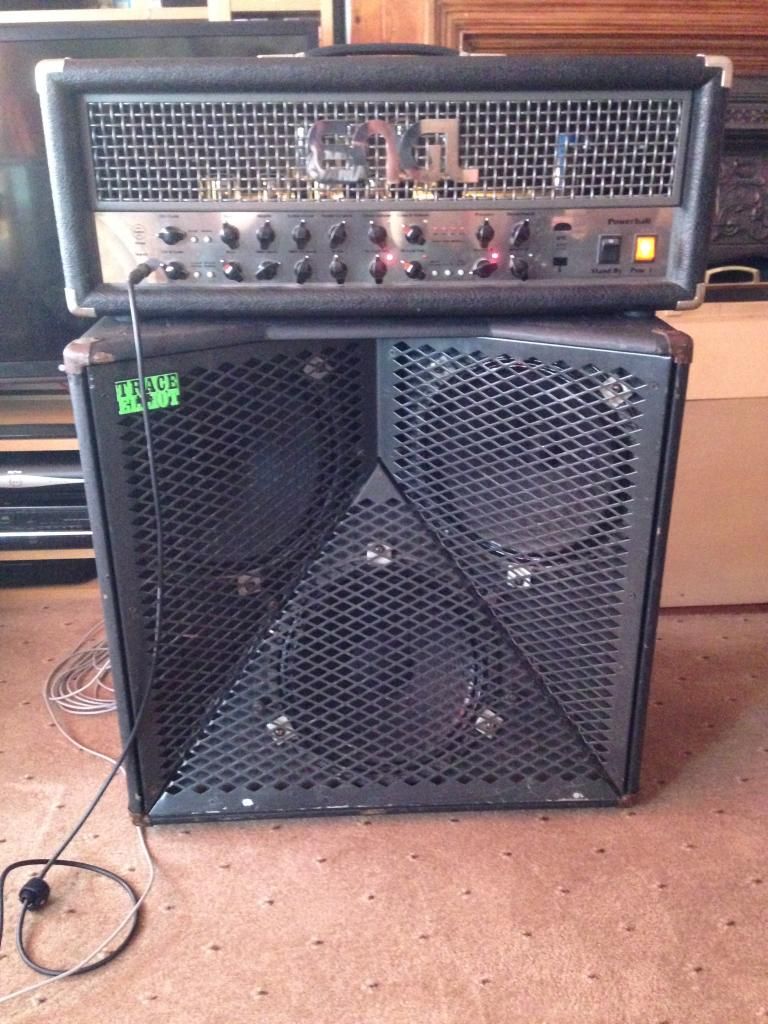 The tower of amps in the current stable: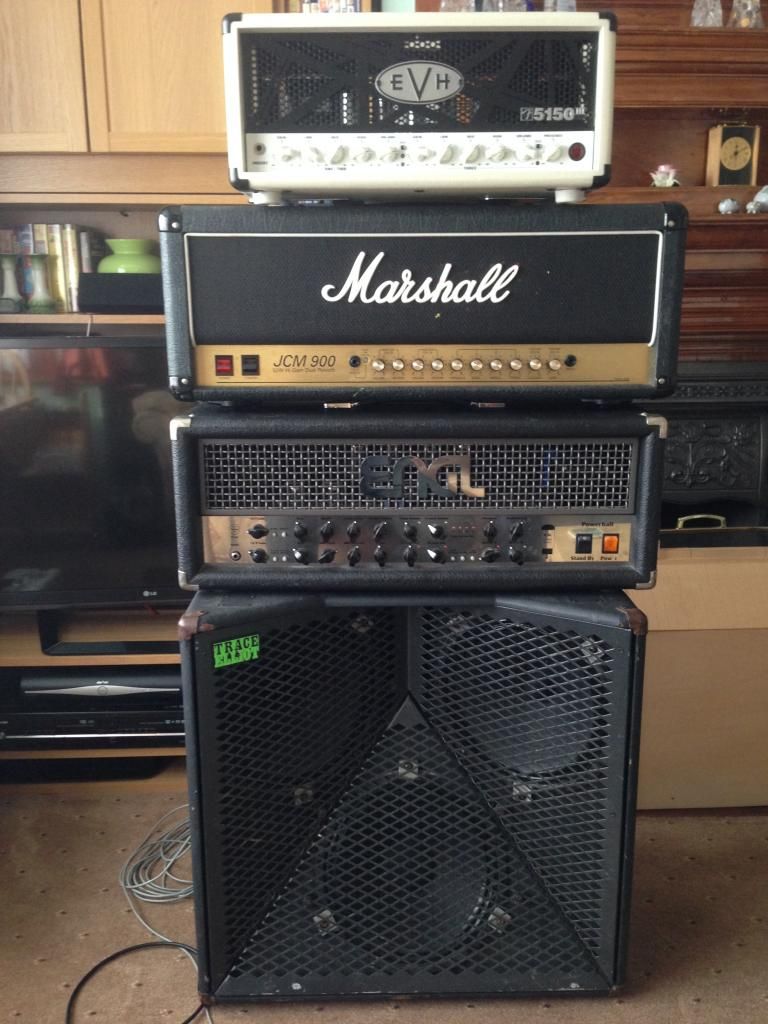 And yes, as I've currently got my 3x12 wired for either mono or each speaker individually I could in theory safely run all three amps at once through this cab!