Got this in today, popped the tubes in(Leon packed it very meticulously, and he was hilarious, and a breeze to deal with the whole time! Emphasis on hilarious.) and I've been jamming it ever since.
Initial thoughts: holy shit this thing THUMPS. Really organic/transparent(this is my first full sized mesa, and isn't even full sized at that!)
In comparison to my Peavey: this breathes a lot more, is way less compressed, a lot more raw, and has that signature mesa thump. I'm really, really happy with this.
Pics:
(Also got a Flashback x4 last week, and the strap for my Strat!)
My tower of power(tower of terror?)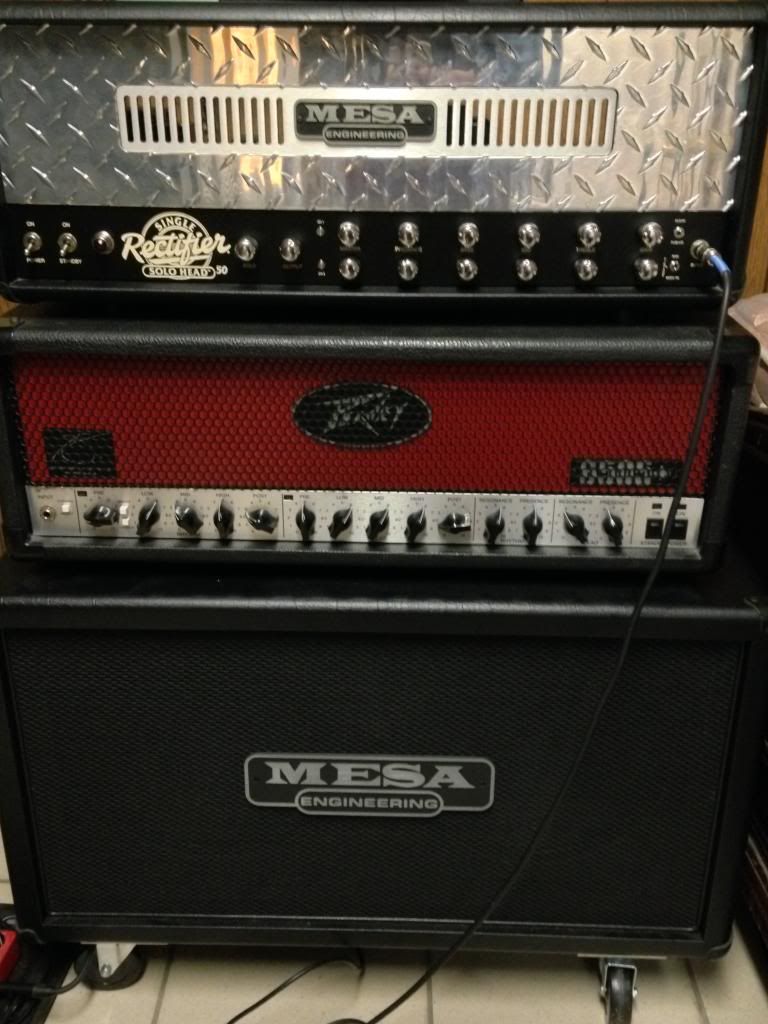 Family shot