I've been wanting a slightly more portable rig, so a few weeks back I ordered myself another Zilla Fatboy. I was seriously impressed with the last one I had and only sold it as I had a chance to buy back my 3x12. But I didn't just want any old Fatboy, I had something special in mind. I got in touch with Paul and he thought the idea was cool and confirmed that he could get hold of the finish I wanted, but there was a bit of a lead time on it.
Fast forward a few weeks and I picked up my Herbert, with a very badly done white recover. It looked like this when I got it: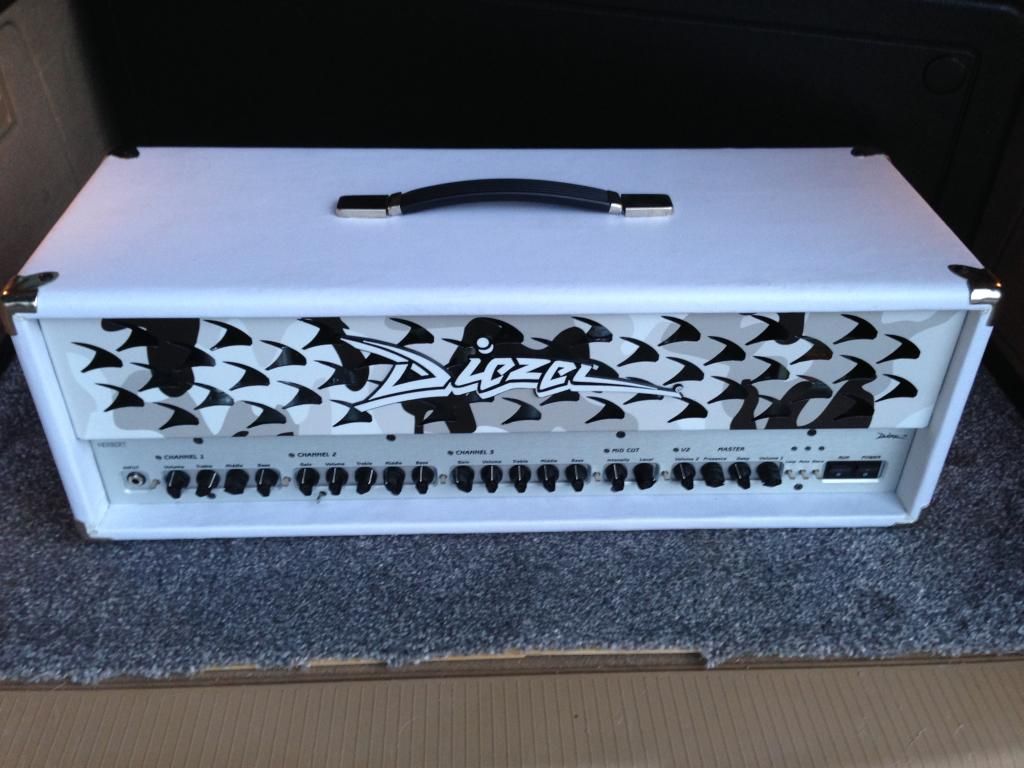 Trust me, the re-tolex was very badly done. So, I got in touch with Paul again and he gave me a VERY reasonable price for redoing it to match the cab I had on order.
Fast forward to Friday and two large boxes arrived for me. Inside was my rig looking even more awesome than I'd hoped. So, here you are folks, the very first Zilla in urban camo and (as far as I know) the only urban camo Diezel Herbert: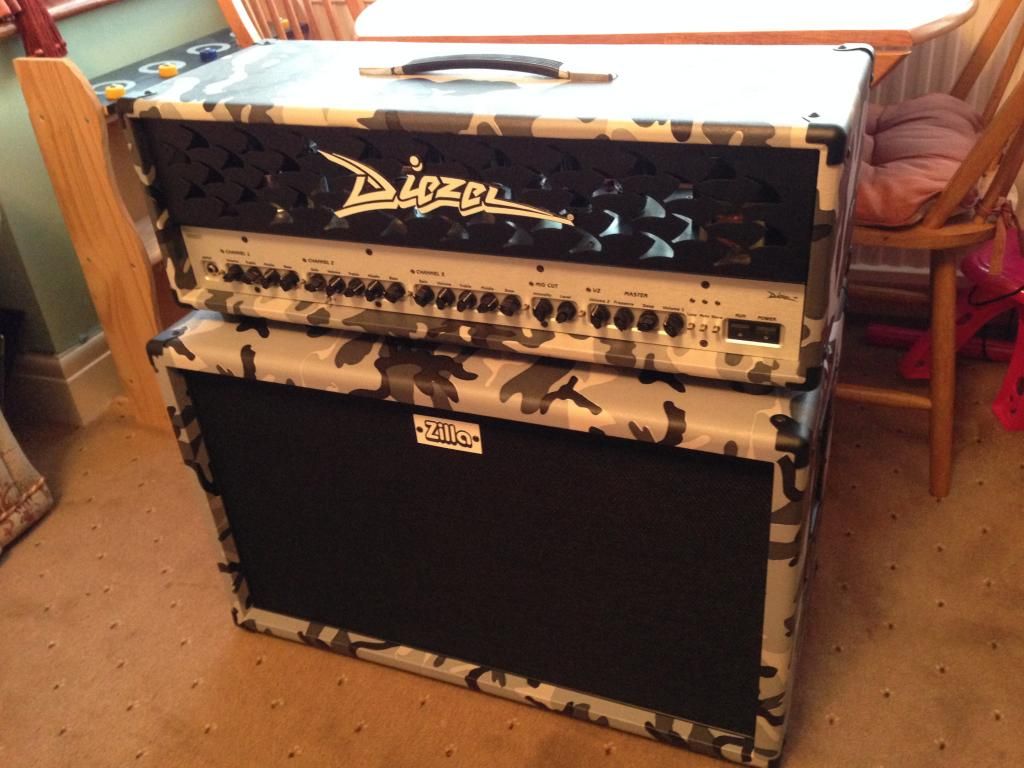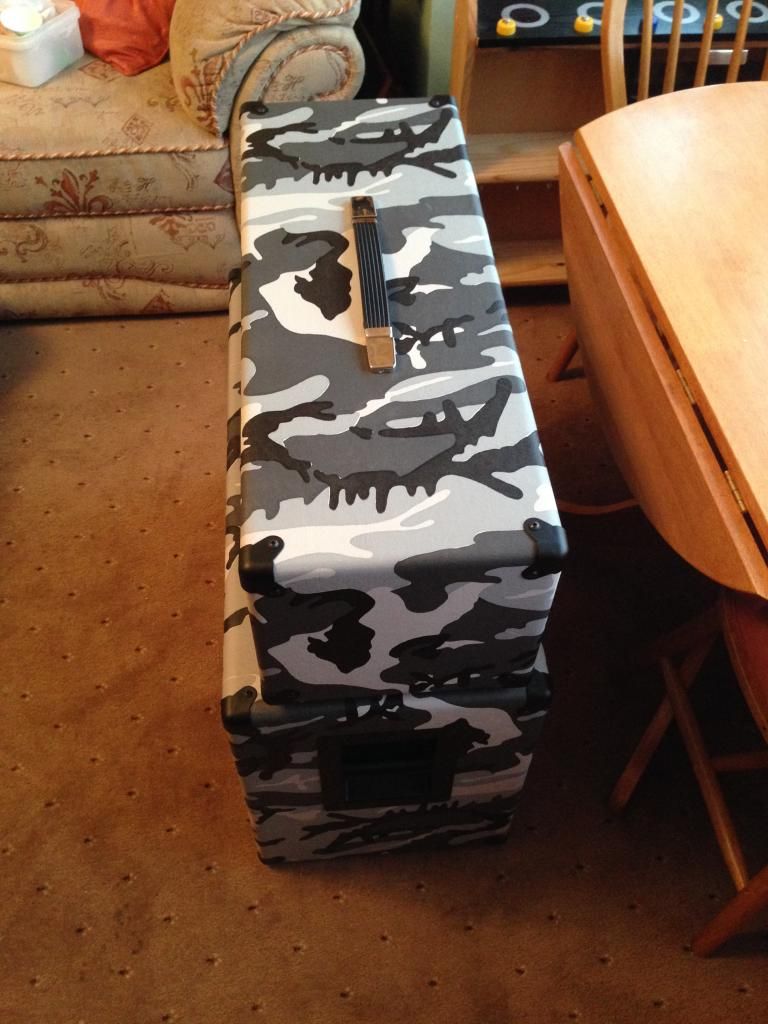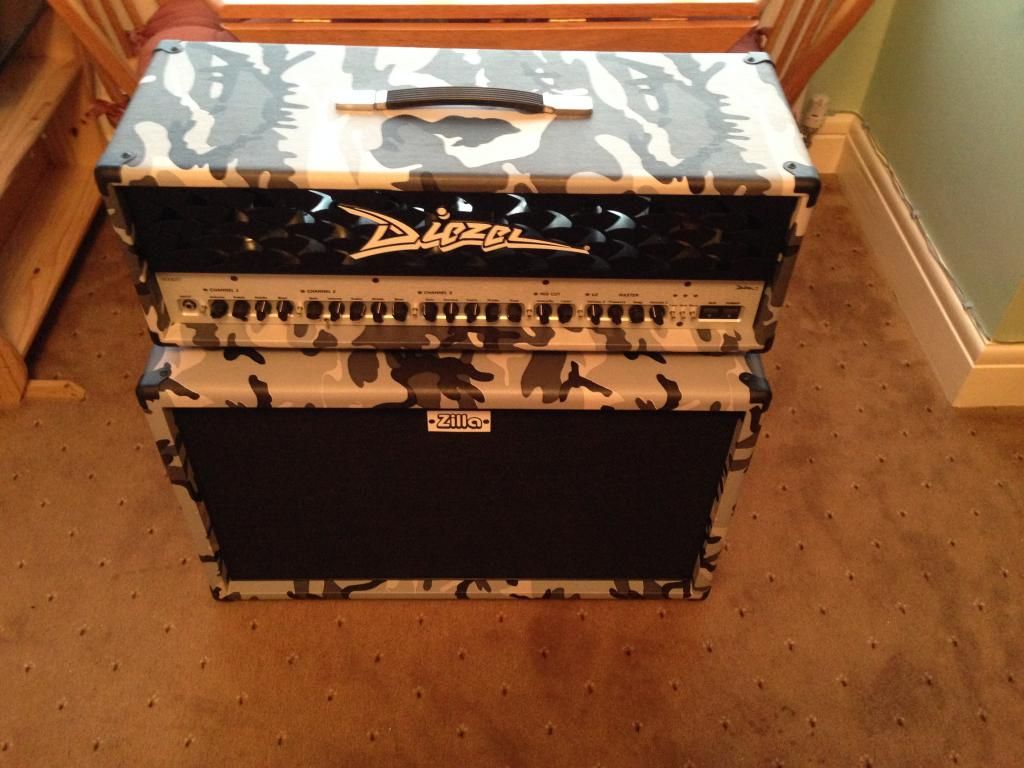 Trust me, they look 10 times more awesome in real life. Paul and the folks at Zilla totally knocked this out of the park and I keep having to pinch myself as I can't believe this is mine
. As yet the Fatboy is unloaded, but I've got a V30 and a G12K100 (as recommend by Lozek and 7 Dying Trees) coming tomorrow for it.
Here's the stack of doom as it now looks, though I'm very seriously debating getting the 3x12 done to match