Well, sort of. It actually came in a few days ago, but I didn't want to post anything about it until I had at least one clip to toss up with the post.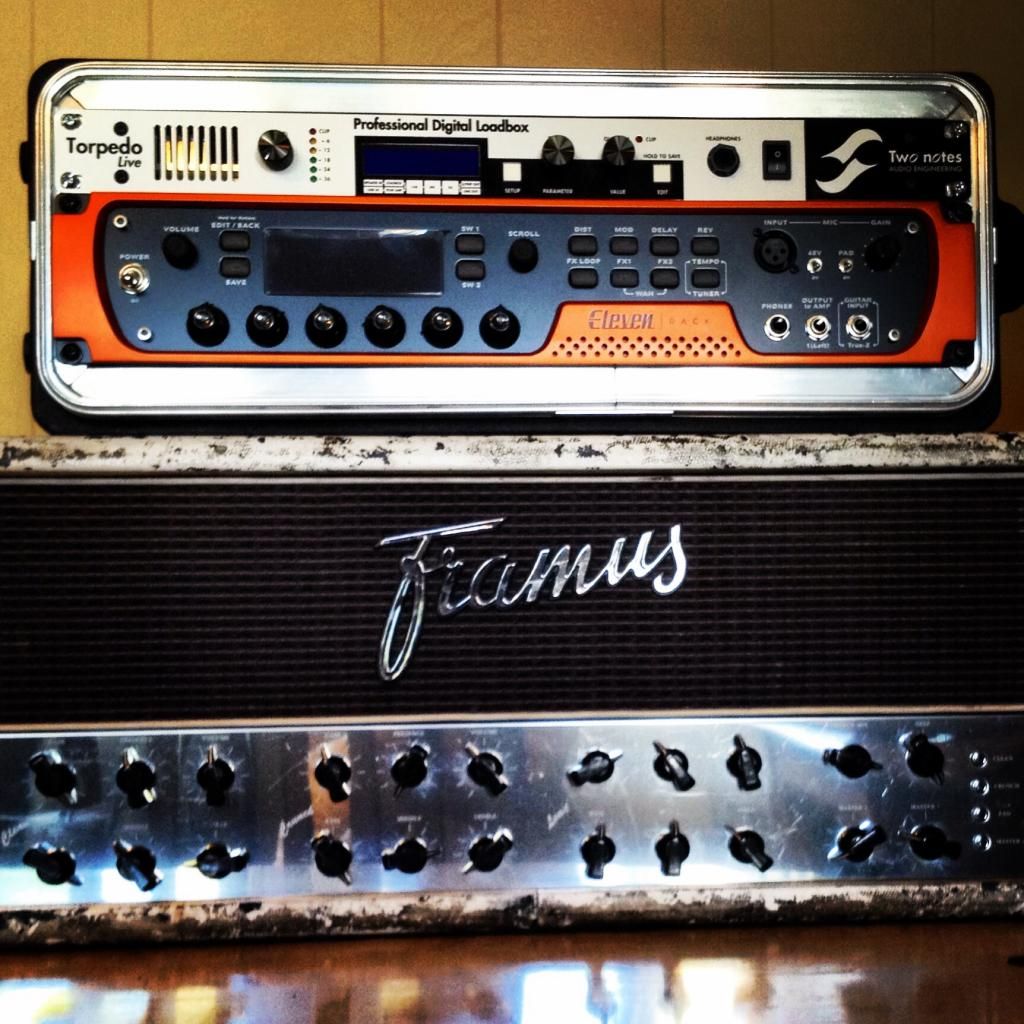 It's a pretty badass piece of equipment. Perfect for anybody who wants incredibly simple direct recording with their tube head. The UI on the unit itself is pretty meh, but the Torpedo Remote makes it a lot easier. I've heard people complain about the drag and drop function of uploading your own IRs into Remote, but I don't see what there is to complain about. It works as it should, and the ability to drag an drop a ton of IRs at one time is pretty awesome.
At first, I was under the impression that you could have a maximum of 32 IRs on the unit itself. That's actually only true for the included IRs. There are four empty user IR banks that can hold 128 IRs
each
. With the included 32, that makes for 544 total IR slots on the unit. Not to mention that it's midi-switchable, so I can program it to switch IRs (or any other variable on the unit) as I change channels on my head. Pretty impressive stuff.
Another thing that I didn't quite anticipate is how differently my amp responds plugged into this than it does when it's plugged into a real cab. I didn't expect it to feel like an amp in the room (read: because it doesn't, and won't), but all of the knobs are WAY more touchy when it's plugged into the TL. I have to be a lot less extreme about my settings, or my tone goes to absolute shit really quickly.
Here's a quick clip I worked up, since I know you don't give a shit about this post if you can't hear the damn thing anyway.