Hey guys, So I'm pretty stoked I was able to swing this. The 7 was my dream guitar, so I figured I must have another! They are spec'd pretty much identically. It sounds great and plays very comfortably. One thing I noticed more on the 7 and a little on this one is the tonality of the low end can be interesting. Switching between my others guitars that are in the same tuning, it almost sounds like it's tuned lower and sounds deeper. Hard to describe it and it could just do with the difference in construction. The rushed build only took 4 weeks, so that was awesome too!
Specs:
DC600H, Hipshot bridge
Natural back and sides
Swamp Ash wings
Translucent Teal Flamed Maple Top (Deep Triple Stain) Glossed Finish
5 Piece Maple neck with Walnut stripes
Tung Oil Back of Neck
Matching flamed maple headstock
Reverse pointed 3+3 Headstock
Ebony Board with no inlays or streaking
Stainless Steel Jumbo Frets, 20" radius
H22T/H22N Pups
Push/Pull Tone knob.
Tuned to Drop C
D'Addario 10-52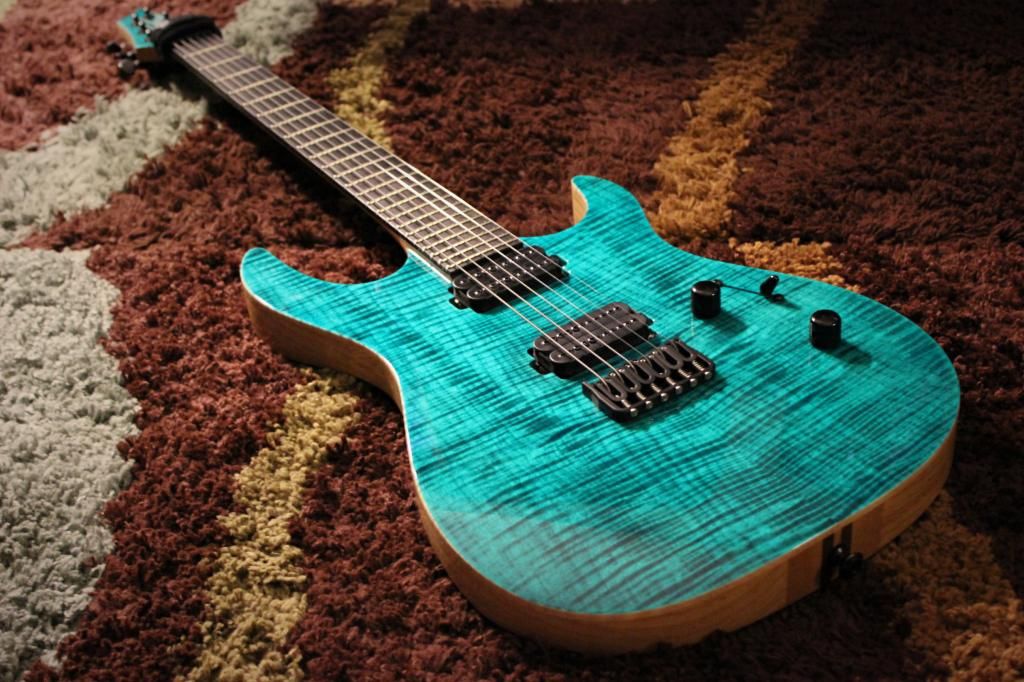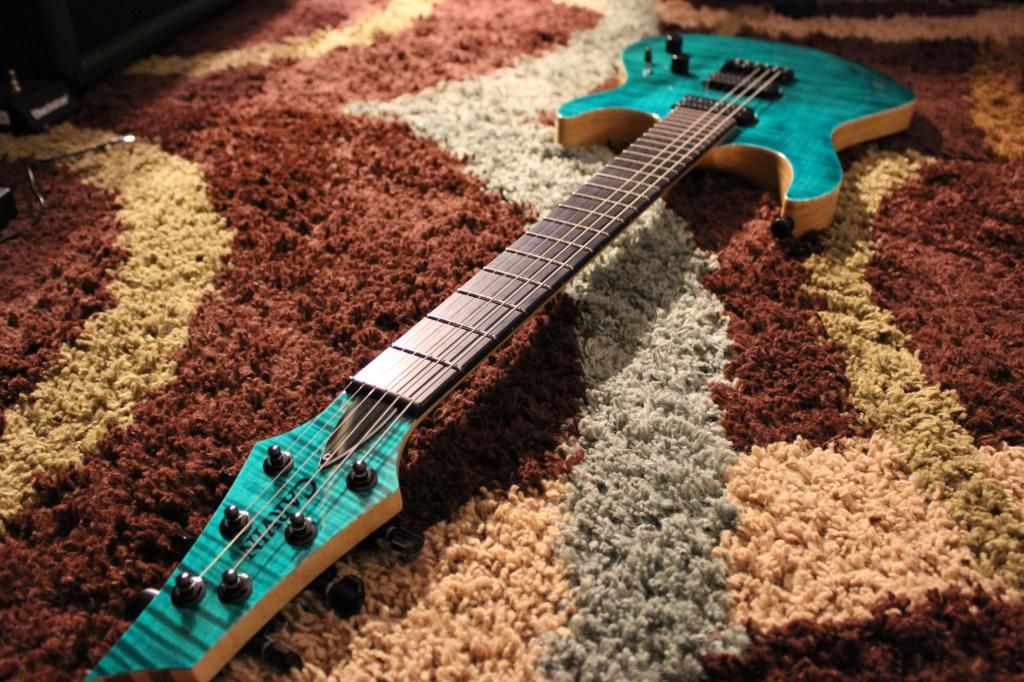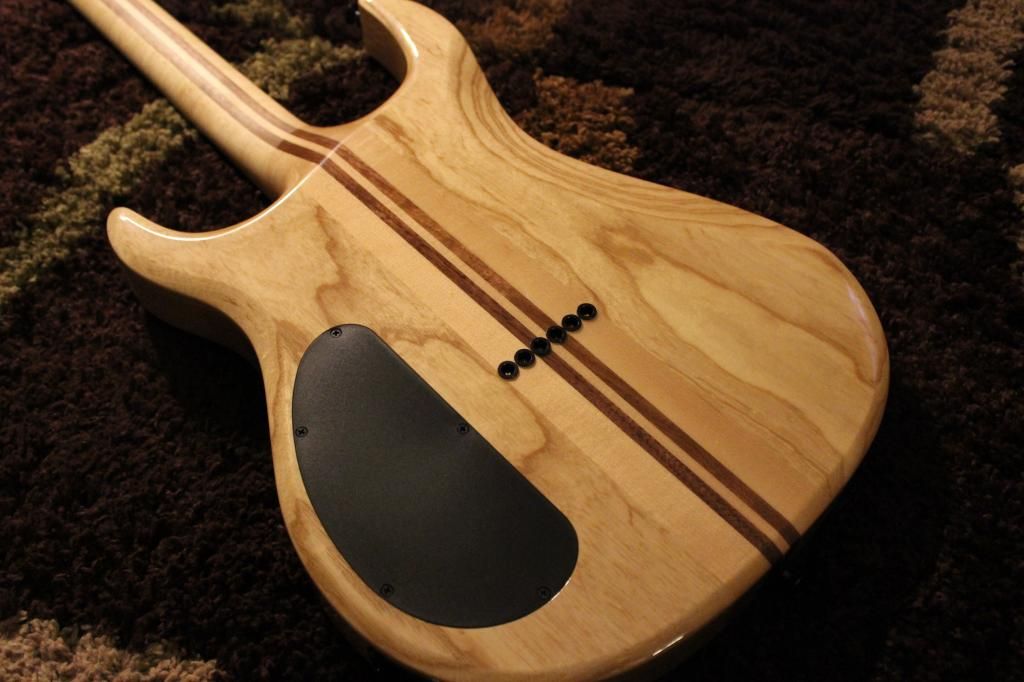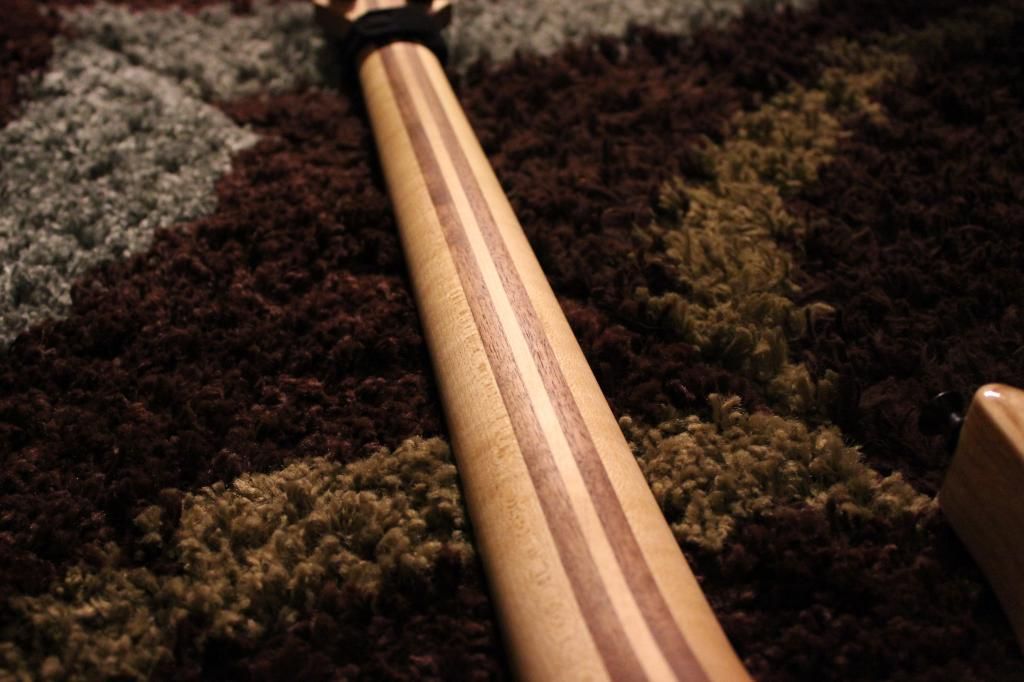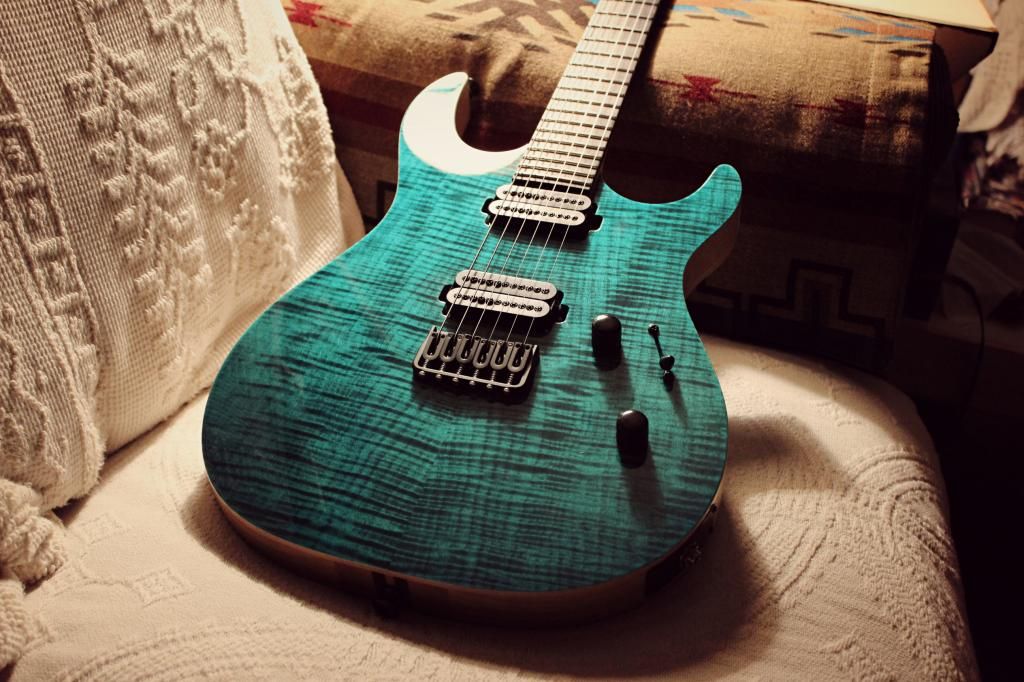 And the moneyshot...


Today I recorded a clip from Gojira's "Liquid Fire" with it using the 5153 Red Amp. Hopefully will get more clips/songs showcasing all the other sounds soon too!
Thanks for checking it out!