I've gotten a bunch of new pedals recently, and I've finally organized (and more importantly vacuumed) my board. As you can see, I really like overdrive pedals
The pedals are:
Crybaby that I've modded
EB volume pedal
VFE Vomit Hound
DVK The Hairball
VFE Ice Scream (best pedal to boost the amp I've ever used)
Walrus Audio Descent
Skreddy Lunar Module
and Visual Sound H20. I don't much like this one, its not good enough to warrant such a huge footprint IMO.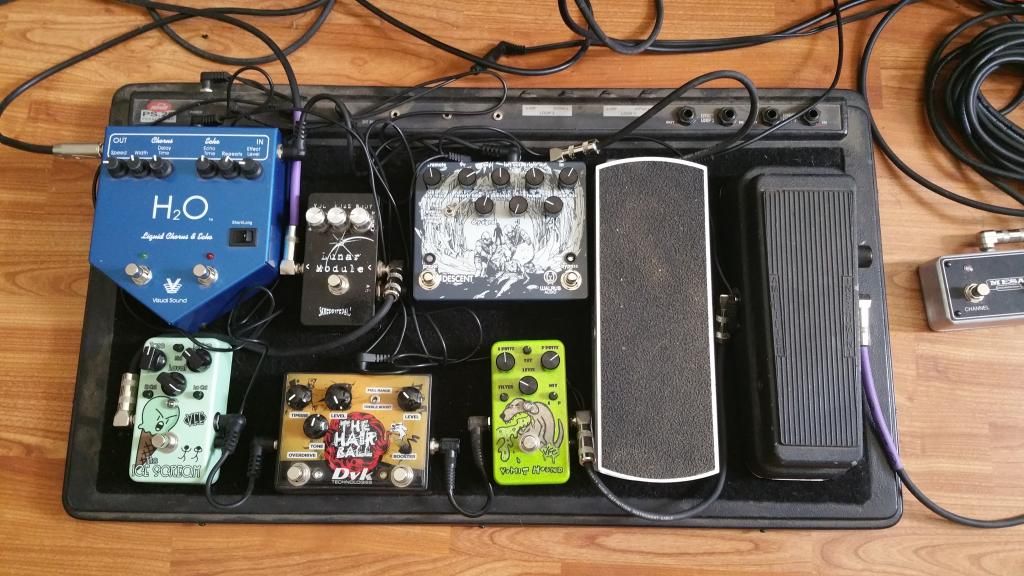 Anyway, pedals are fun.