Some guy was clearing out a stack of old gear he hadn't used in 20+ years so I bought 5 pedals from him.
First an Aria Diamond Wah. Classic Japanese 70s wah.
Second, a block logo MXR Dynacomp. I was thinking of getting one of these for a while for my cleans.
Third, an original script logo MXR Phase 100. It's a phase 90, PLUS 10!
Fourth, a Boss CE-1. The original chorus pedal that also has switchable vibrato. Been wanting one for years.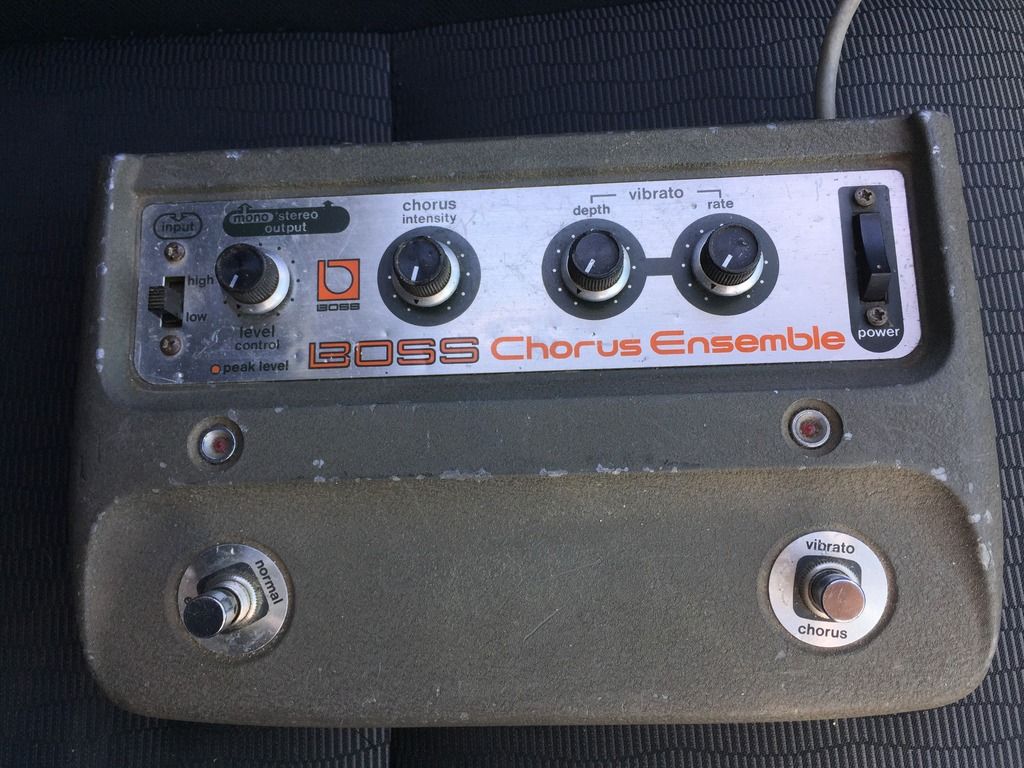 Finally, a near mint Boss BD5. One of the most obscure pedals from the early days of Boss and one of the lowest produced pedals by them. It's a cross between a horrendous octave up fuzz, compressor and graphic EQ. You can either run the EQ, EQ+Fuzz or EQ+Compressor. It is one of the most unique sounding pedals I've ever come across.