I'm like flipping out here lol...just wanted to tell you peeps that my toys are here!
I didn't even open anything yet. I kept in touch with my sales rep and at the last second (right before it shipped), I canceled the Egnater 1x12 cab and went for the cheap 2x12 Marshall cab. I know I could have saved money getting a used cab/and that there are much better cabs out there...but I made a snap decision to
have it right now
. Besides, I have a BUNCH of Celestion, Eminence, & Peavey 1x12 speakers that I can mix & match now!
I don't know when I'll get some videos out, but I'll try by the weekend (I recently snagged the ZOOM Q2HD camera...don't really know how to operate it yet, but it
seems
pretty easy).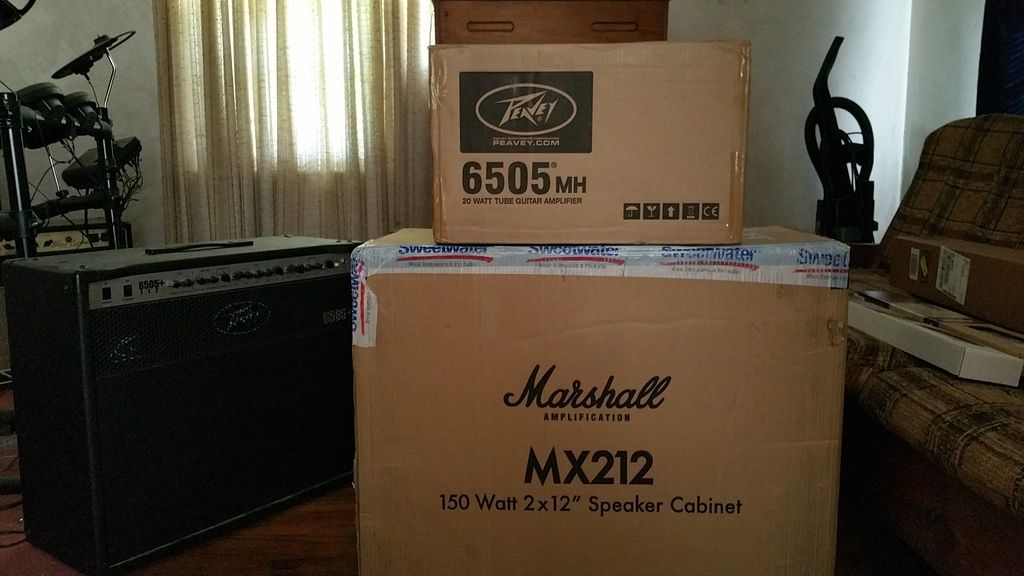 I was actually installing the Hollow Point Intonation System on my Floyd when I got the knock on the door (here's how far I got with that, lol).