Just a minor repair for a dead LED in my Herbert, but it was rude to not take some pictures while I was there.
First up, workbench Diezel style (two 2x12's)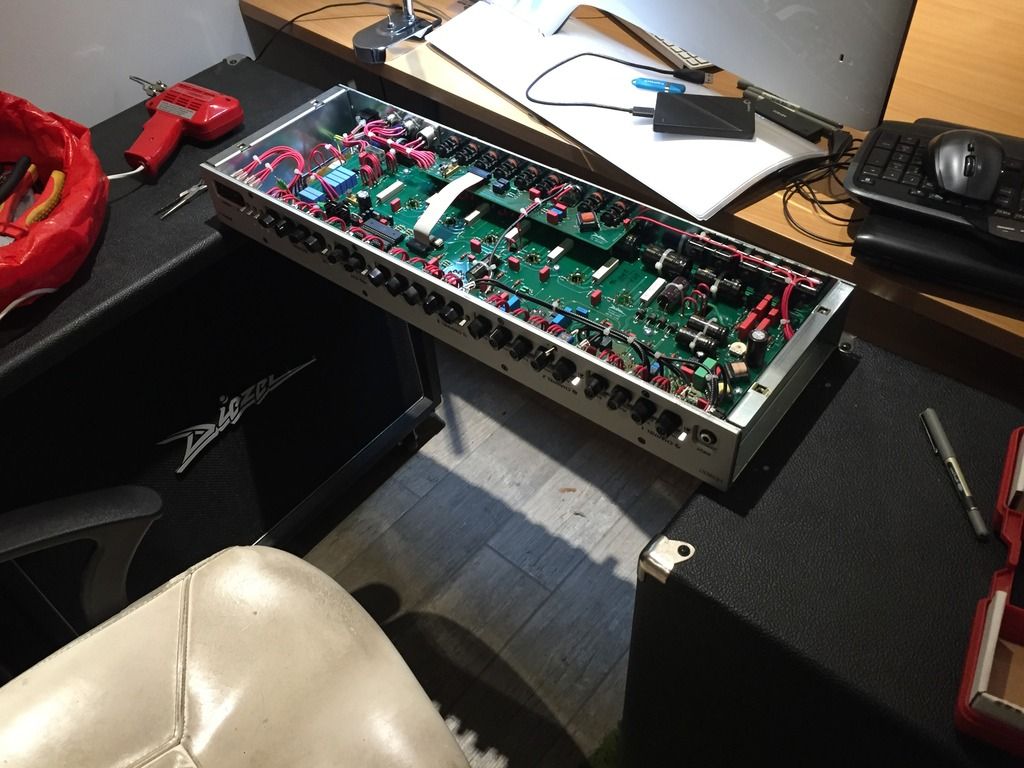 Probably the equivalent of the GDP of a small 3rd world country in gear here. Could have been more if we could have been bothered to bring the rest in (my Herbert top right)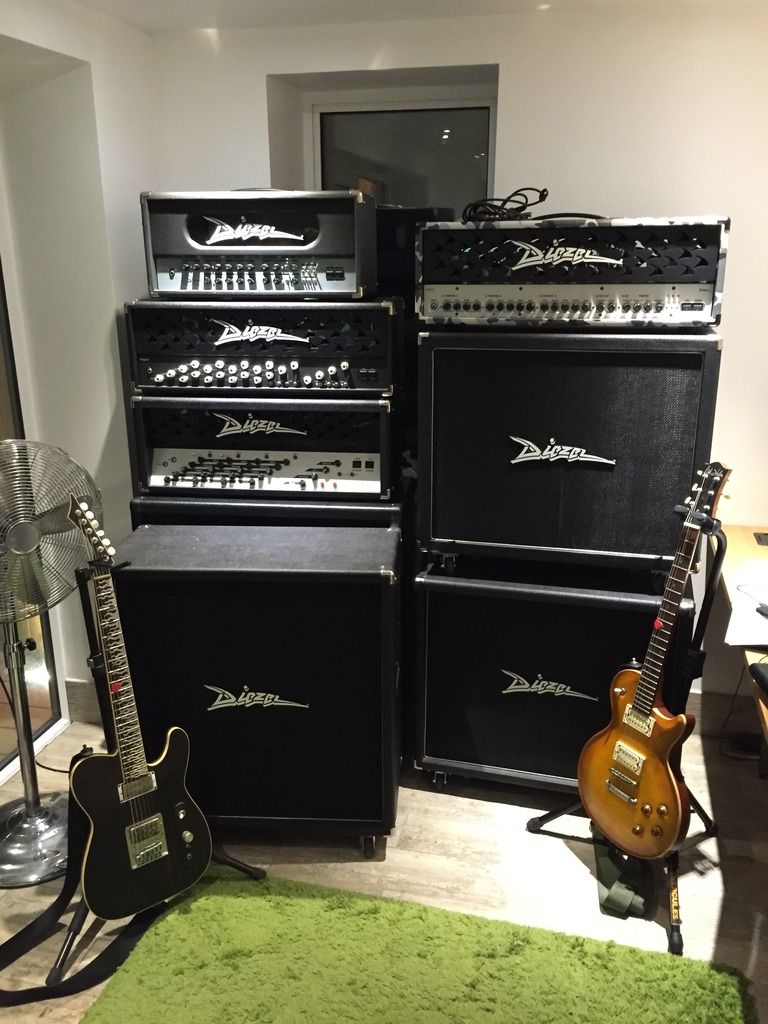 Close up of the amp porn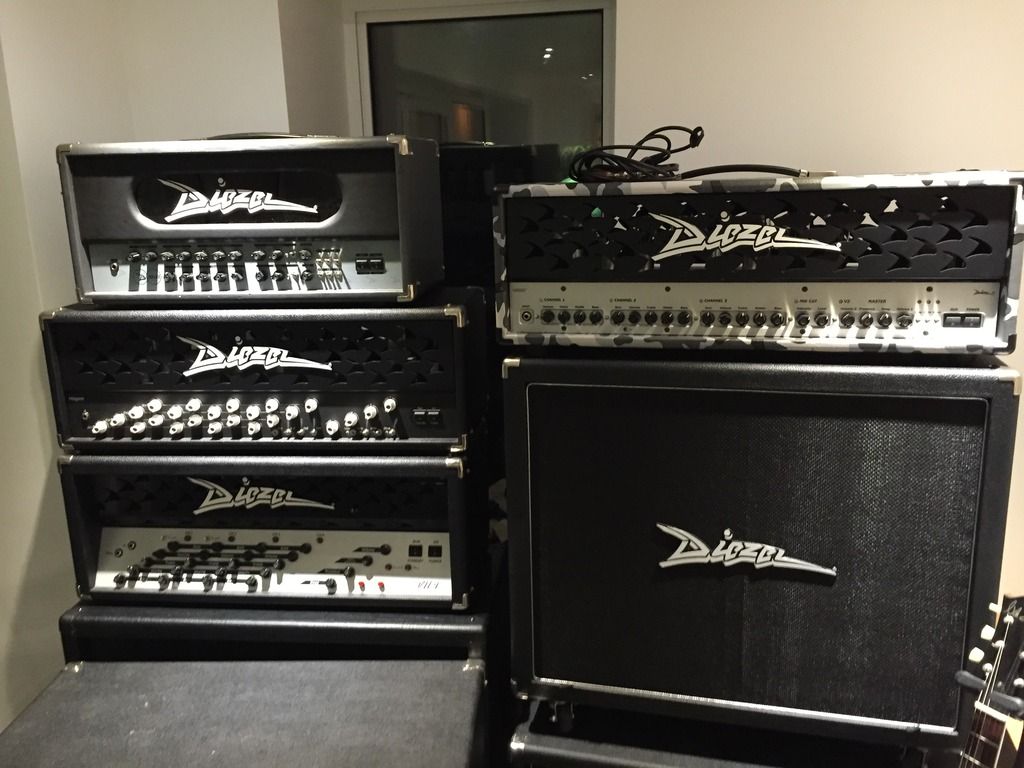 Finally, I've been debating swapping to a Hagen for a while as it would be handy to have a 4th channel, but I wanted to know if it would fit in my custom headshell. So this happened. I may have made a mess in my underwear after seeing how awesome this looked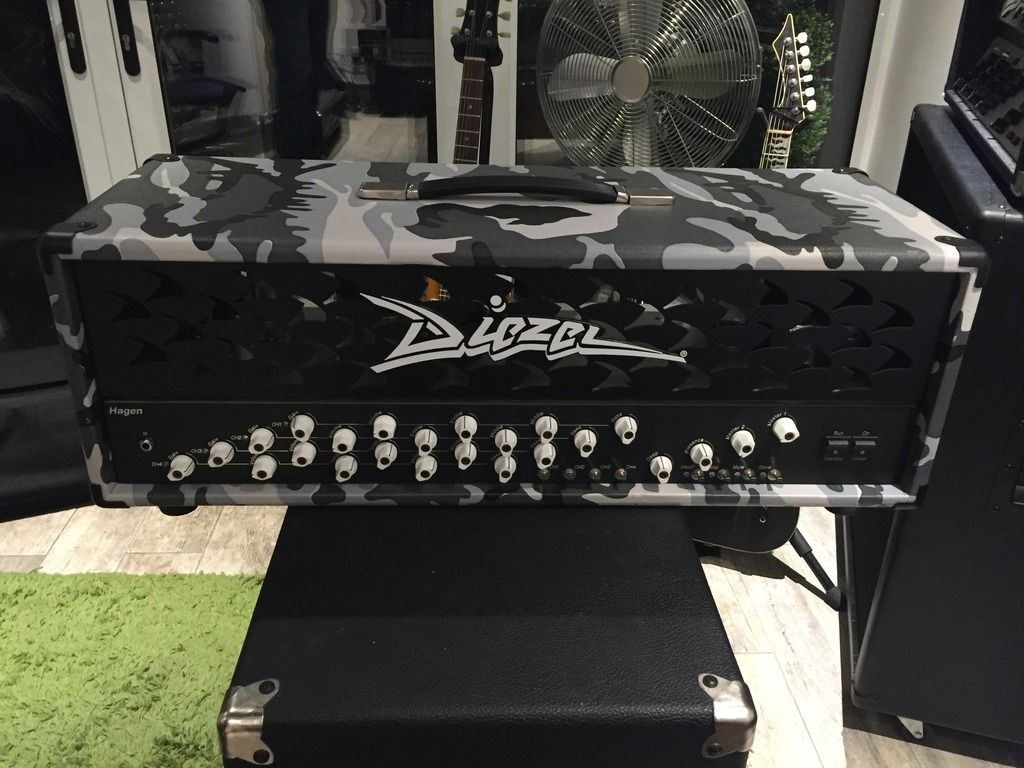 So, a good evening nosing at & trying out gear while my amp was fixed, and now I really, really want a Hagen. Time to start saving.