I think it's fairly safe to say my rig has evolved a fair bit during my absence. Actually, several times. I'm now running two different amp setups as I'm now playing in two bands, with an fx rack common between the two replacing the pedalboard I used to run.
With band number 1 I'm using 6 strings in Drop C into my Diezel Herbert & Zilla Fatboy 2x12: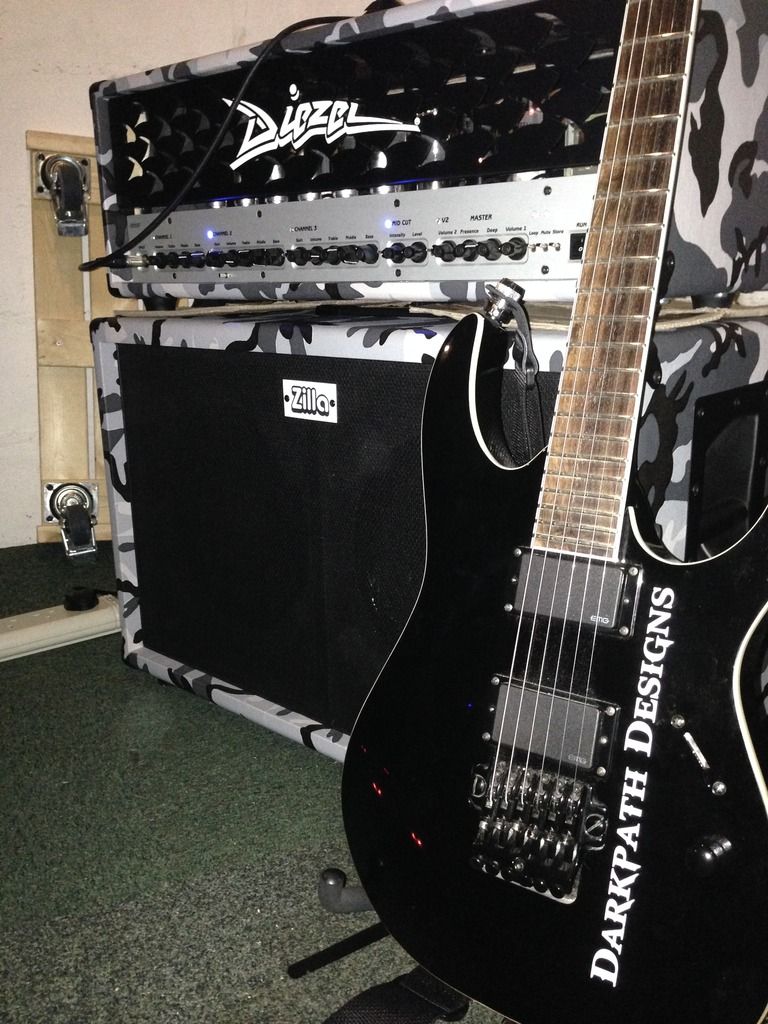 With band number 2 I'm using 7 strings in Drop A into my Series 1 Rectoverb 50 combo, which I picked up a couple of months back for a really silly cheap price:
Common to both setups is my FX rack. The only components remaining from my previous setup are my wireless system and power supply: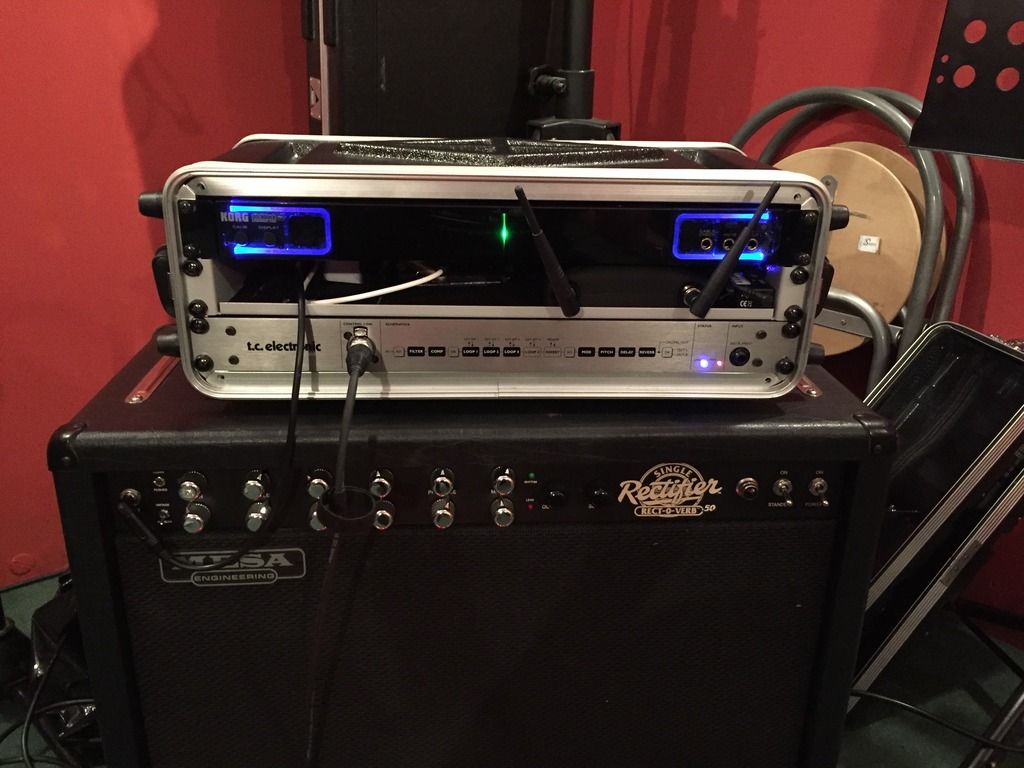 The eagle eyed may already have spotted what is the heart of my fx/control system (and my most recent purchase), I've entered the world of G System owners. I was really lucky and managed to score a red limited edition model for less than the normal ones go for
And yes, this thing is totally awesome and absolutely worth the money: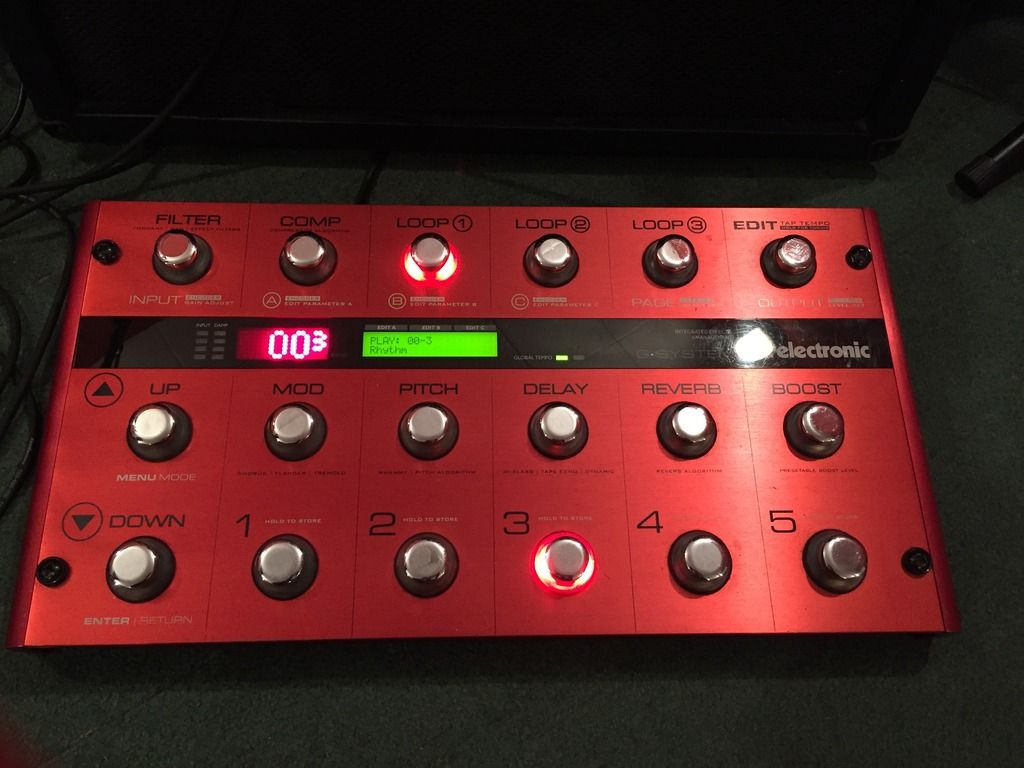 Now part of my switch to rack was driven by a downsizing kick, so I found the smallest 3U rack I could. And I mean small, this pic shows a G Major mounted in it when I first went rack: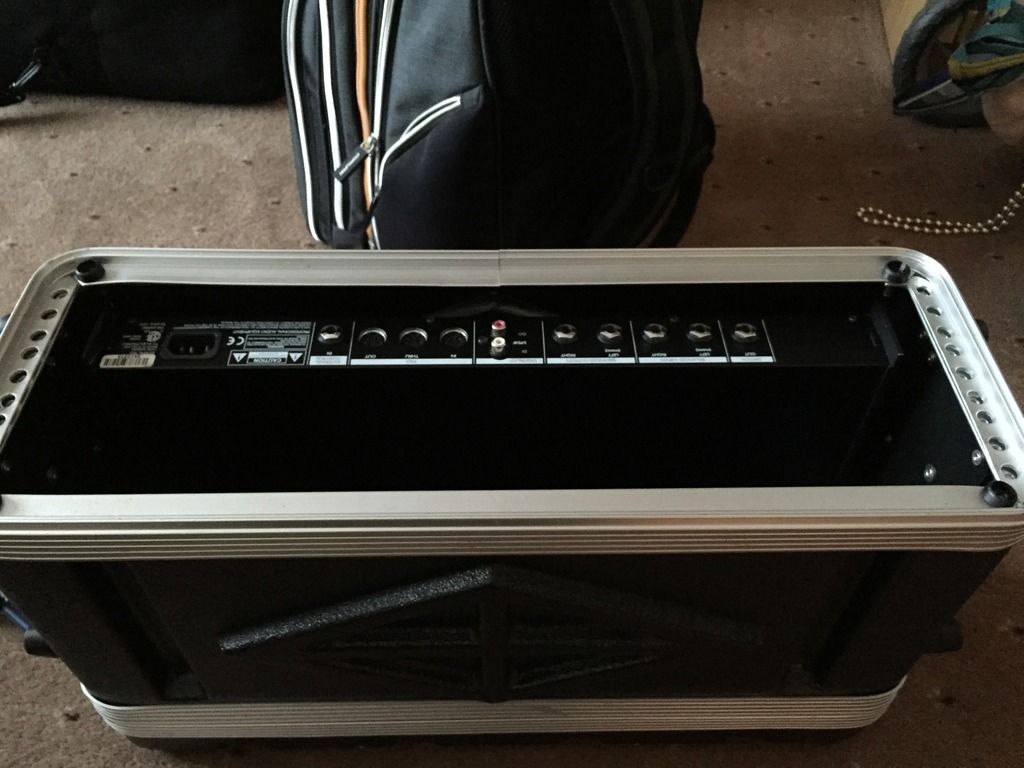 Hidden away inside the rack are my Line 6 G50 wireless, Ibanez TS Mini and Mooer Noise Killer, plus the Korg Pitchblack Pro and the brain of the G System. I've also gota Gigrig Generator power supply with the wireless and tuner run from their Distributor and the TS and noise gate run from an Isolator. I tried powering them from the G System, but it added a lot of DC noise. Speaking of which, there's an ART DTI in there too to break the ground loop.
Full signal path is:
Wireless > G System in --- TS Mini in G System loop --- G System Insert send > ART DTI > Mooer Noise Killer > Amp input --- Amp FX send > G System Insert return --- G System out > Amp FX return
The tuner lives on the tuner out of the wireless and is 100% out of the signal chain, the tube screamer gets switched in to "grit up" the clean channel for a semi clean tone with the Diezel and as a boost when I'm using overdrive on the Recto.
At some point I'll grab a family pic of the guitars to condense the update of those