So this is my second build from scratch, and I had built a Retrograde, and a Fuzz Face from Pickdropper, and I figured what the heck, I'll try to put them in the same box.
Well, in my head this was supposed to be much, much cleaner, and in my head, there was a ton more room. Wires everywhere!
It was a fun build, and they sound really good together.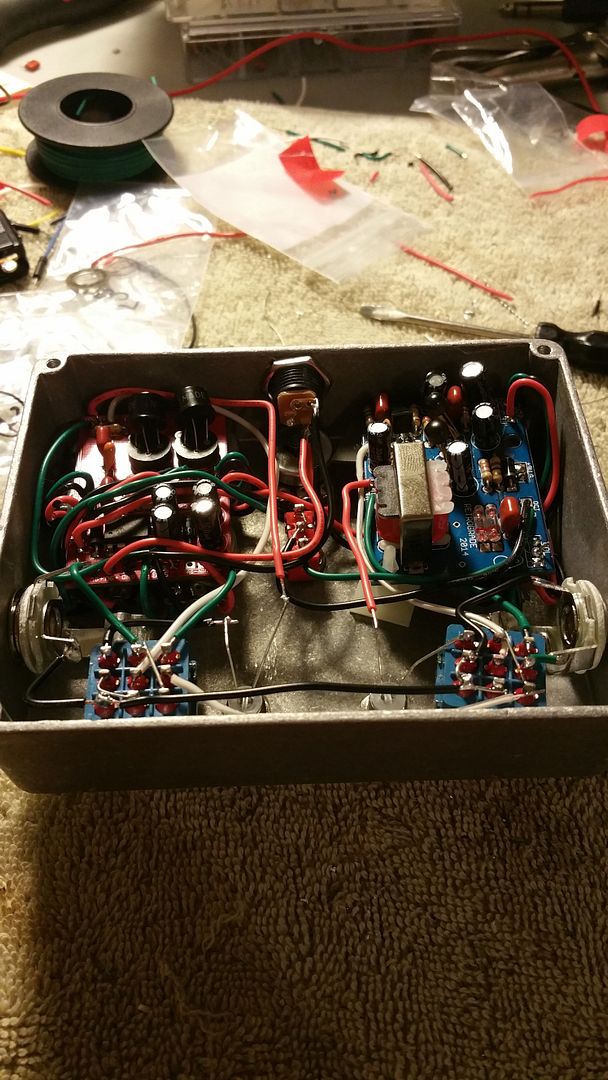 I was just a tad too optimistic about how well this would fit, but it just made it.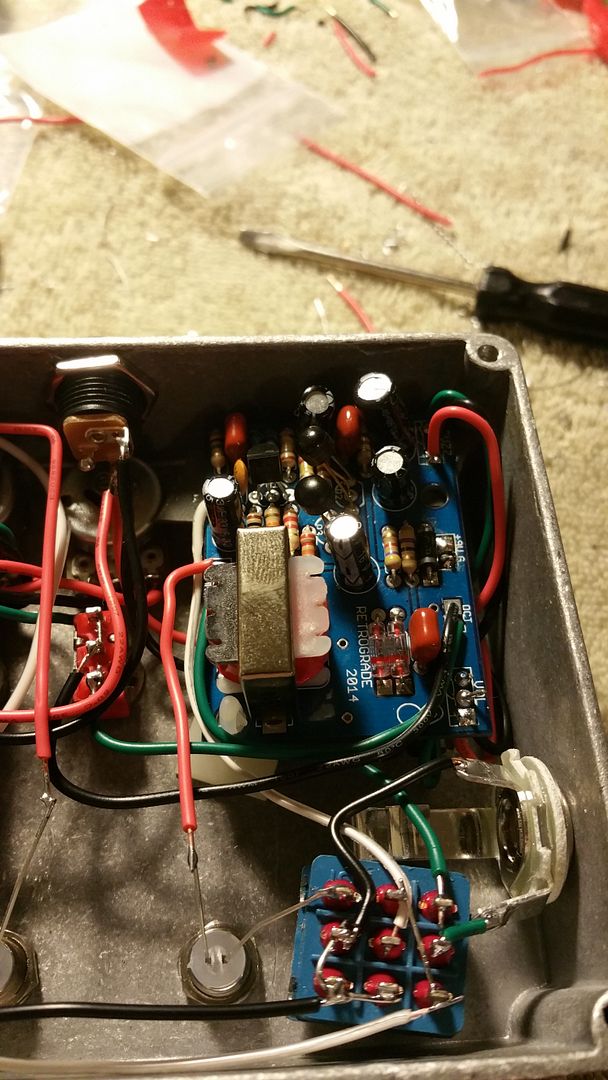 This side worked out much better: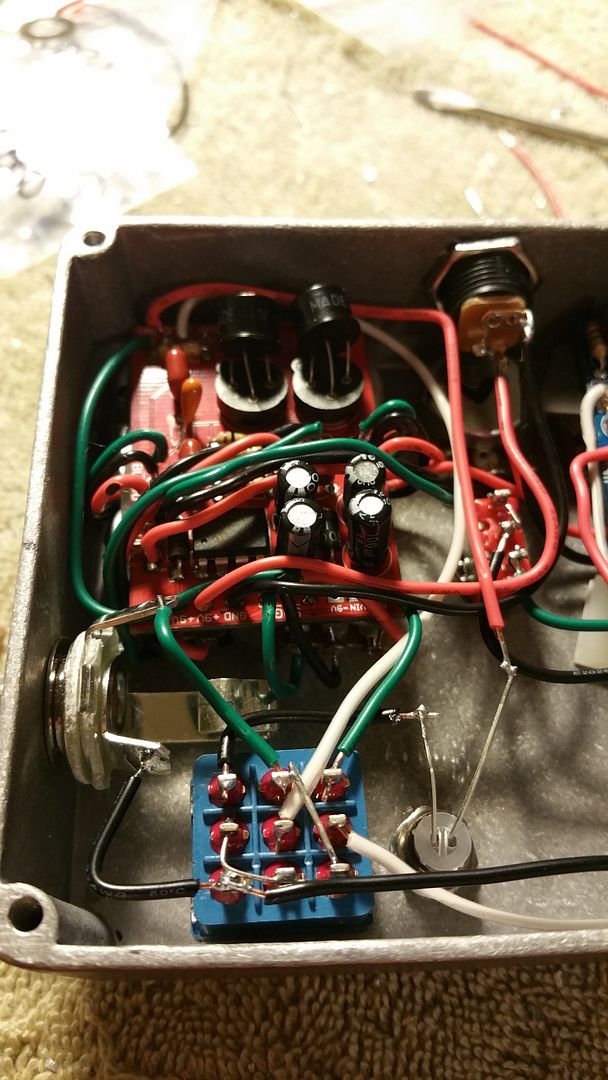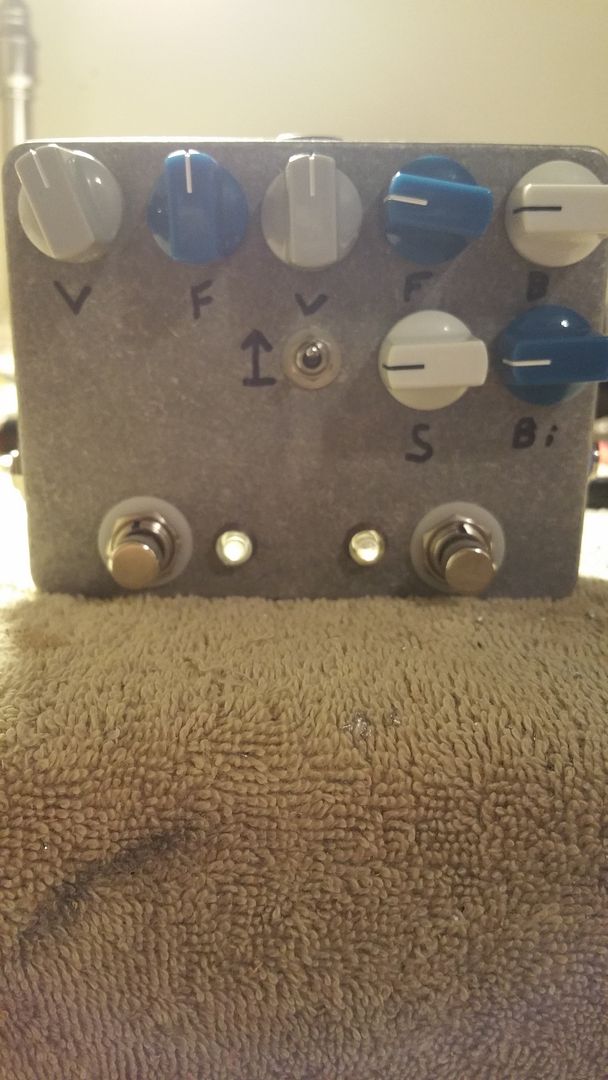 I learned a lot from this one, and it was fun selecting transistors for the Fuzz Face. I ended on just bulk germanium from smallbear, I felt those actually sounded the best.