The revolving door of gear continues
Much as I loved my Herbert, the Einstein does everything I need in a smaller package with a slightly better tone for what I want from it, so when 7 Dying Trees offered me a deal, I took it. As well as the Herbert, I've said goodbye to the JCM 800, which I didn't get around to fixing - good luck with that James!
So what did I get in return? A flightcase virtually as big as my coffee table for starters! (the case is actually a bit taller than it looks in this pic)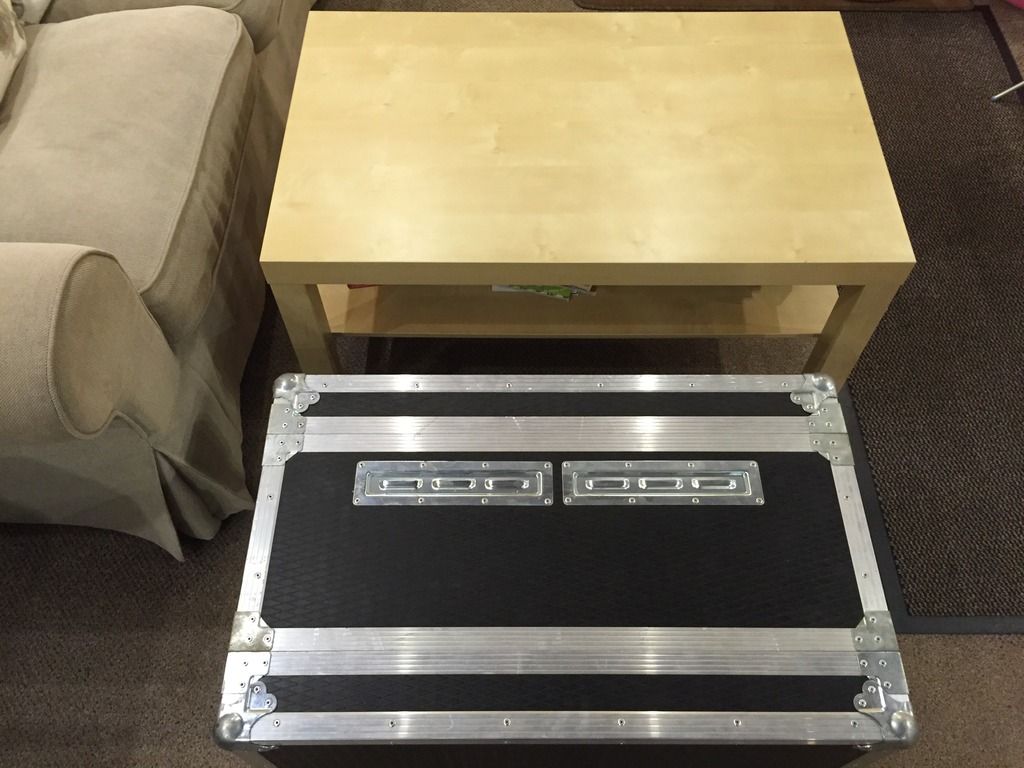 Housed within it, the unholy beast that is the Road King ii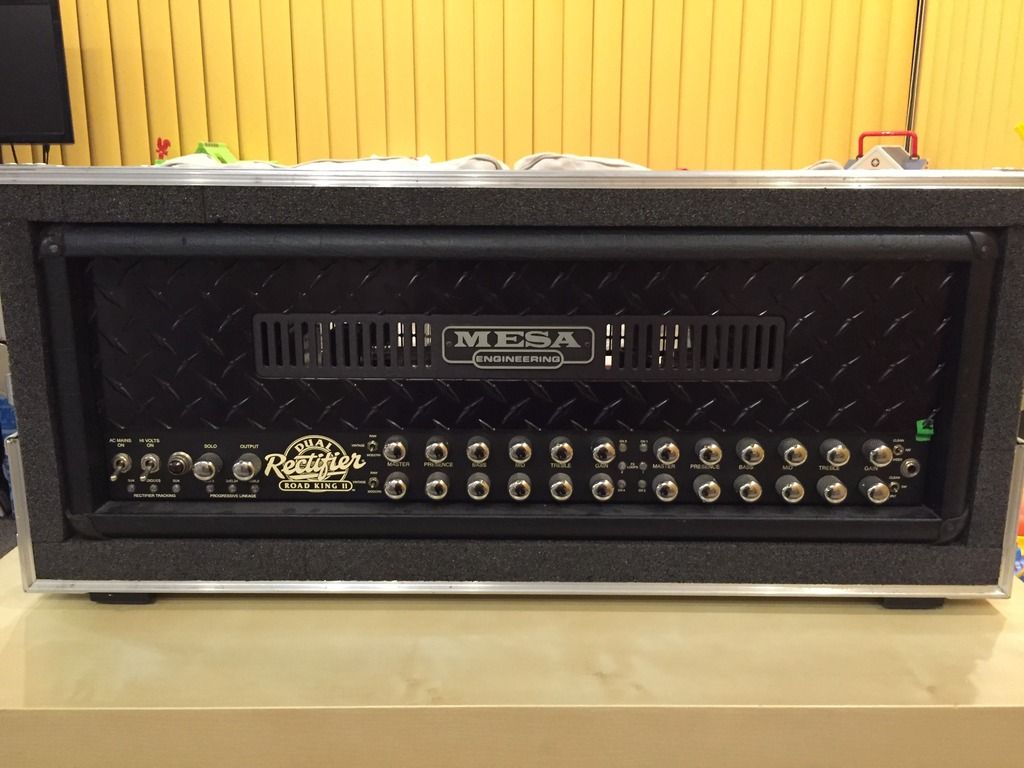 This was James' touring amp so it's quite literally been around the world a couple of times, but the flightcase has done an excellent job of protecting it. He ordered it with the black diamond plate from the factory and I really like the way it looks.
Now to have some fun trying all the different modes and switching options