Happened to be on eBay at the right time and saw a posting that I thought couldn't be real. Quickly read it and hit buy it now as a reaction without even thinking. Best auto response ever!
Went and met the guy, picked it up and brought it home. Cheering that it had the original box and packing materials.
Yup. Mark V. Immaculate. Still has the slip on the top. Footswitch, cable and bag all there. Stock 240v.
To make it even sweeter, a brand new set of tubes top to bottom. 5 days old. EL34s in the power section. Hnnnng.
What's the real kicker is I picked it up at a stupid price, hence my disbelief. Almost thought it was a scam but nope: it's all real.
Then I picked up a Jet City JCA20H in a trade that I'm gonna use to practice modding and repairs on while I return to TAFE to finish my Advanced Diploma of Electronics and Communications Engineering.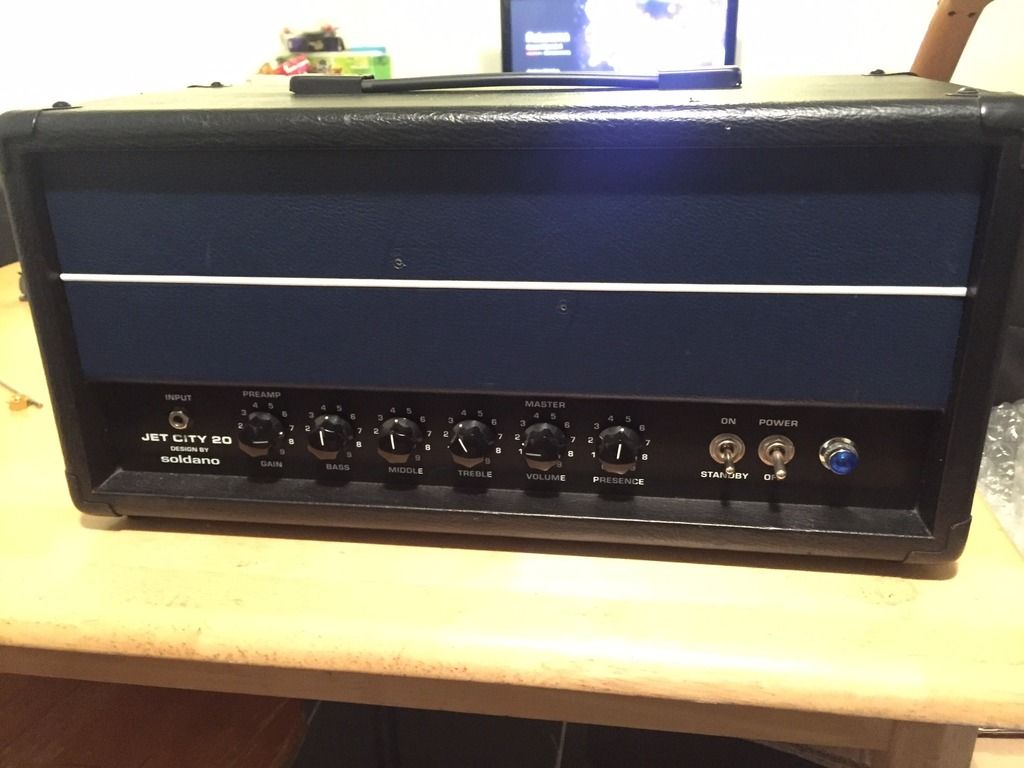 I need another rack for all these considering I have another amp coming on Monday.