I took a trip to London yesterday with Adam (Cobra Commander) and James (7 Dying Trees), and we booked a studio to just go and make some noise and try out each others gear. Bearing in mind this is a large people carrier, as you can see we had a fair bit of stuff: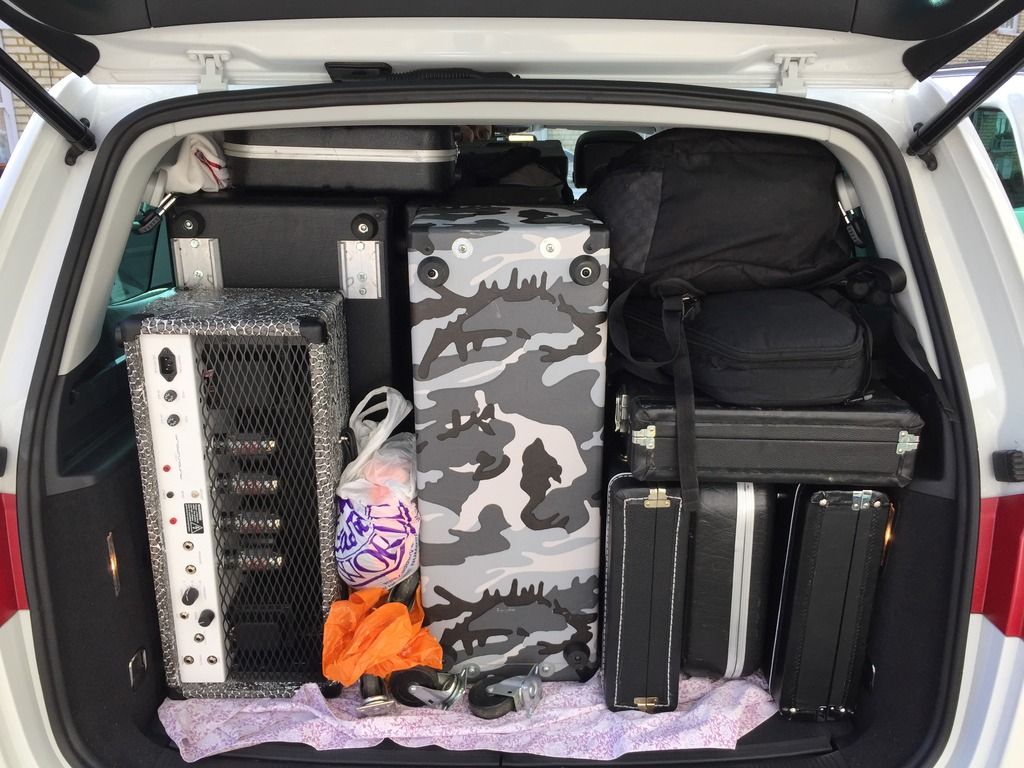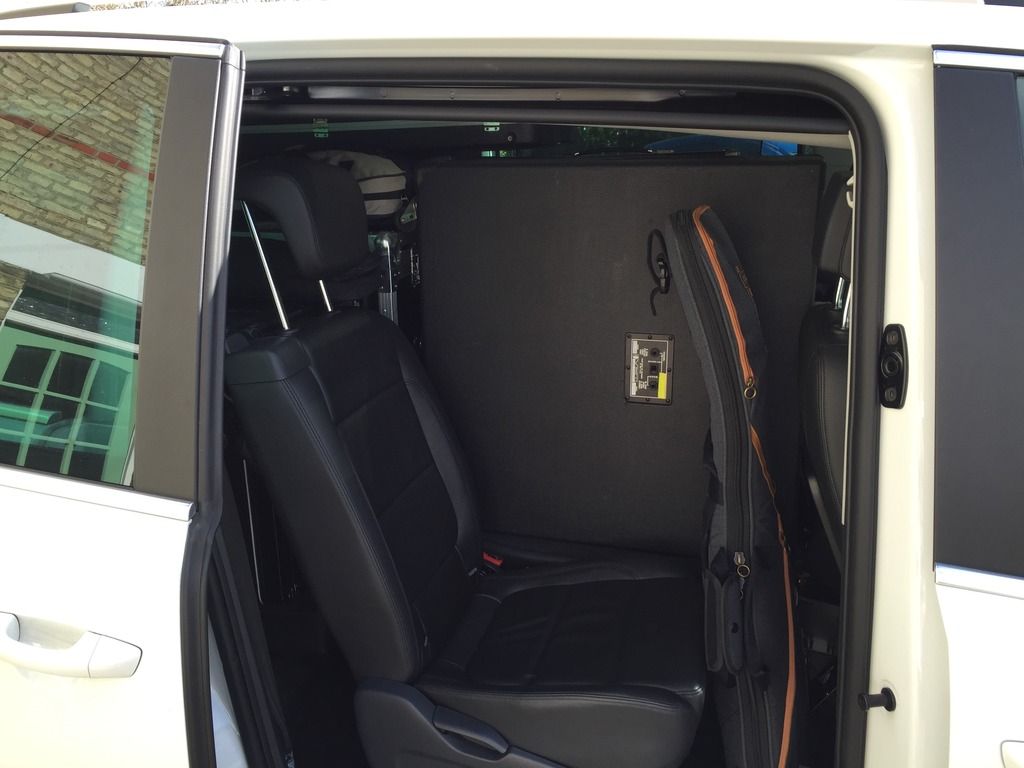 The full list of toys at our disposal was:
Mesa Mark IV
Diezel Einstein
Diezel Herbert
VHT Pitbull UL
Soldano SLO clone (James' home build)
Zilla Fatboy 2x12 (V30's)
Mesa 4x12 (V30's)
VHT Pitbull 4x12 (P50's)
Guitar wise we had:
Caparison Chatting Bird
Adam's home built 7
Ibanez UV7PWH
Ibanez RG7CST
Ibanez Apex 1
Ibanez RG7 J Custom (not sure on the model)
Ibanez LACS "Pazuzu" RG
So yeah, just a few toys to keep us busy. This is the point I have to confess we suck though, we were so busy having fun we completely forgot to take clips or pics until we were packing up, so you'll have to make do with a couple of shots of the amps. But, more excuse to do it again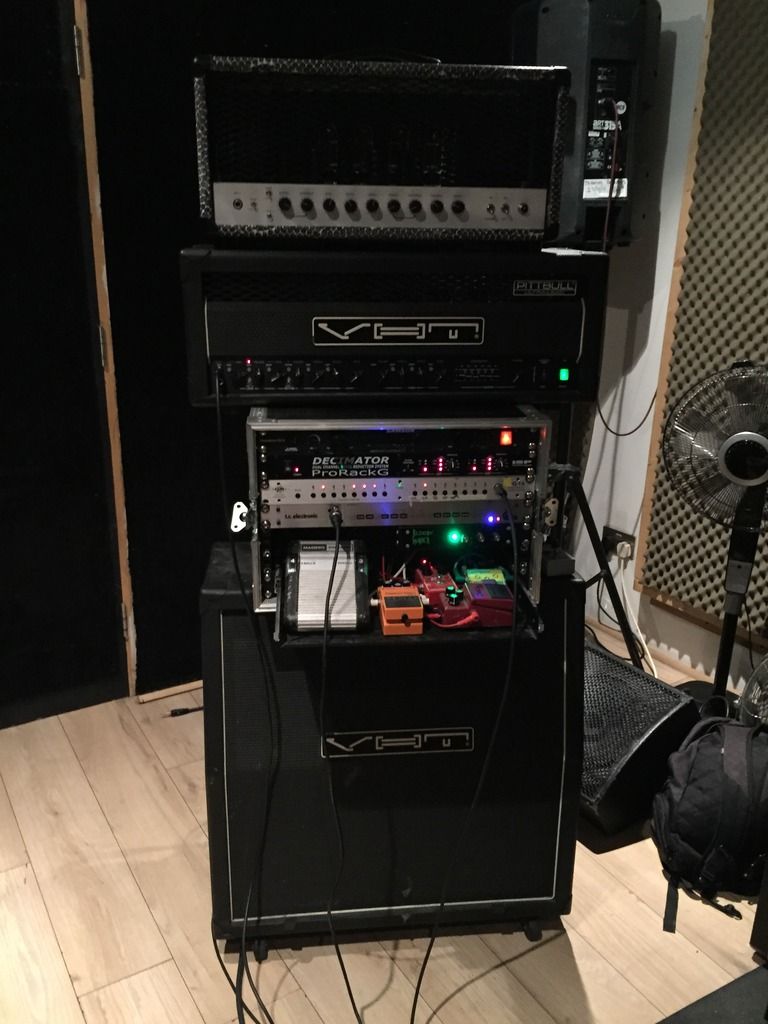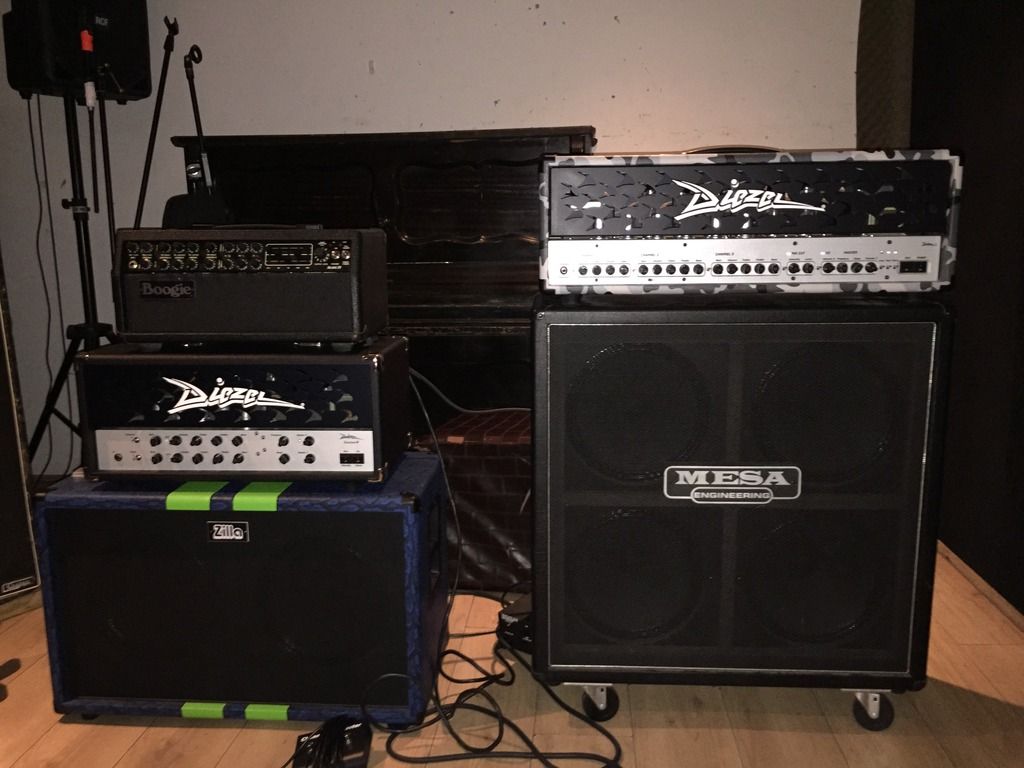 It was hugely fun, James' SLO sounds amazing, James now wants a Mark and I really fancy a Pitbull one day. And an SLO.