So, this thing came up locally, and I wasn't feeling the 6505MH... I asked the guy if he wanted to trade and he said "no, I'm selling it because I
just got
a 6505 100W".
I managed to sell my Peavey in just 1.5 days, for 3/4 of what it cost new, and bought this lovely thing.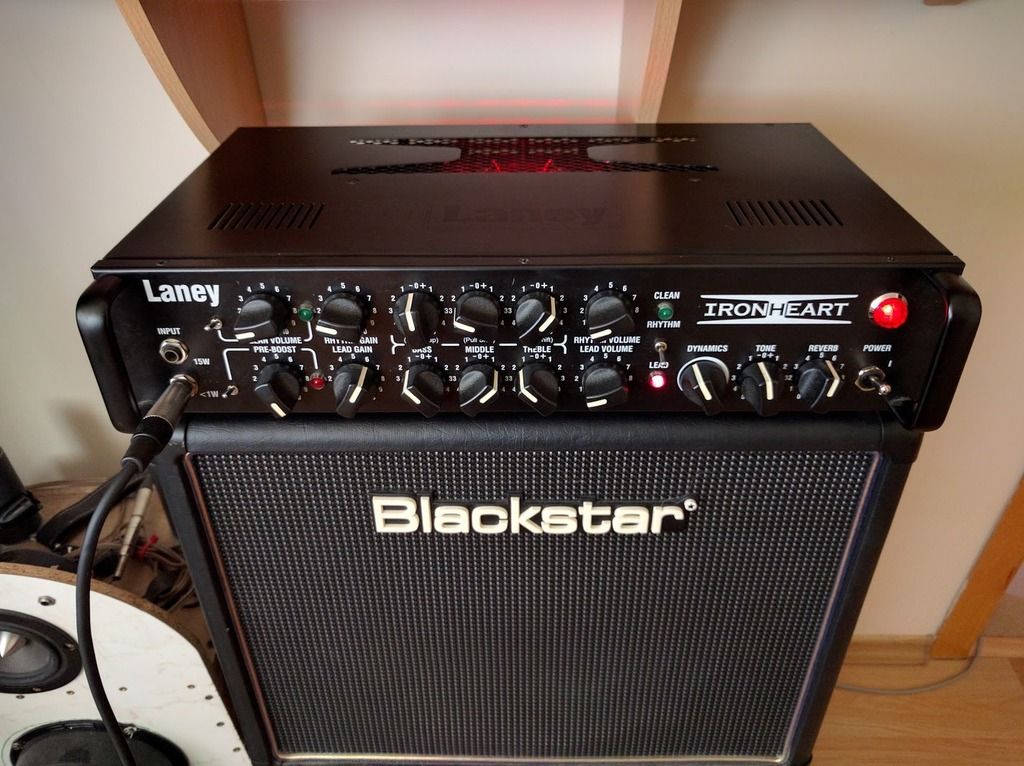 I also took the time to try out the full-size 6505 and it does sound just like the Mini Head. Not my kind of amp, I guess. Anyway...
Praise:
- The EQ on this amp is genius. Even without the push/pull stuff, although, after reading the manual, that makes real good sense too.
- Lead channel is awesome.
- Both smooth and brutal high-gain is possible.
- It takes all sorts of pedals, well.
- Reverb seems to be of the hall type, which is best type.
- Actually has cooling!
- Footswitch footswitches all the footswitchable things!
Odd things:
- No standby switch.
- Good cleans, but less buttery than the Peavey. On the other hand, it has a wider palette available and you don't have to fight the breakup.
- Rhythm channel isn't especially versatile. It's just tight and transparent.
- Contrary to Internet wisdom, the Boost is useful... For loosening up the rhythm channel. Boost on 10, gain on 2, try it.
- 1W input isn't any quieter than 15W input. Does it just change the power amp saturationt?
Dislikes:
- Low gain isn't great. I'm only saying it, because Laneys are usually better at this.
All in all, I made 50 euro on the switcheroo and it suits me so much better than a 6505. It's a win.