As much as I like my Mark iii, it being a combo was a PITA, so I looked at alternatives and decided rack mounting it made the most sense. However, Mesa list the kit at $150 and I didn't even bother to ask Mesa UK how much they wanted to charge me for what is essentially an upside down 4U shelf with a front panel. So I decided to make my own and bought a 4U shelf for just £14.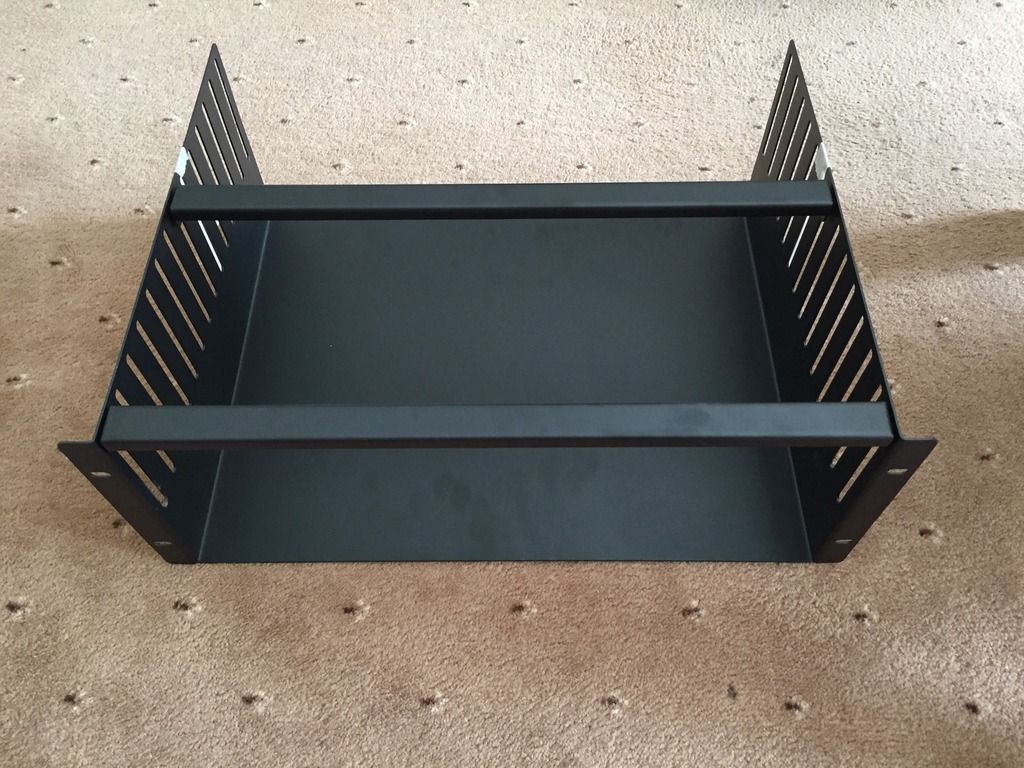 The only problem was the shelf was full depth and the head is small enough to fit a shallow rack, so I'd bought a shallow rack for it to live in. Obviously this was easily solved with the application of the appropriate power tool: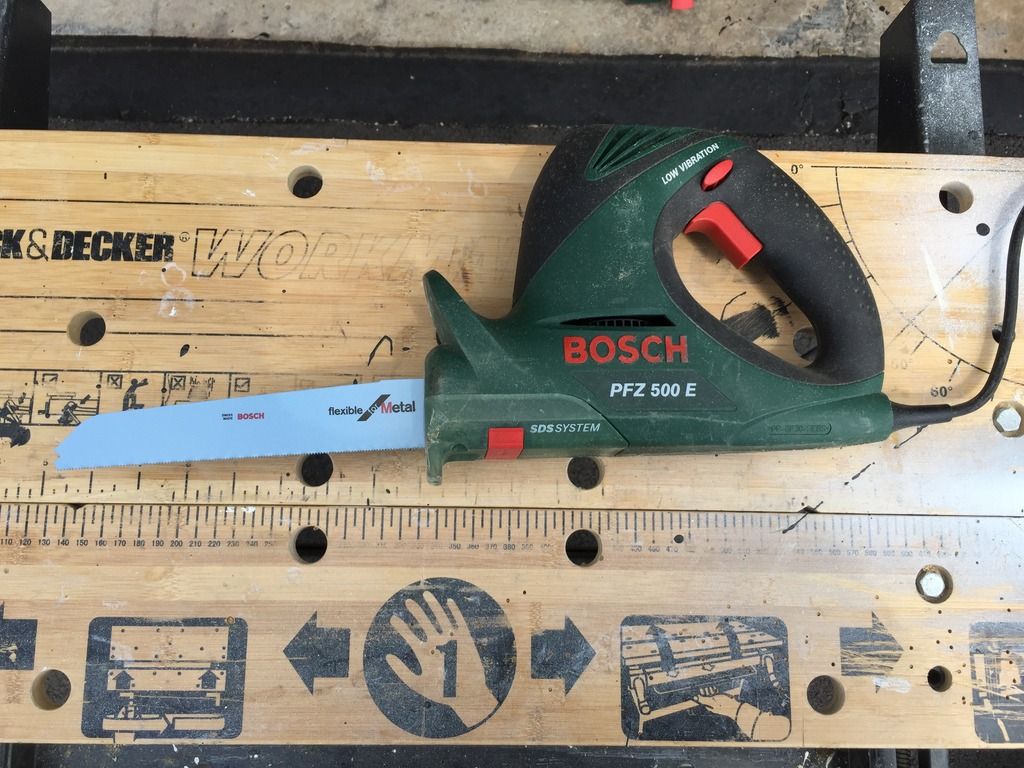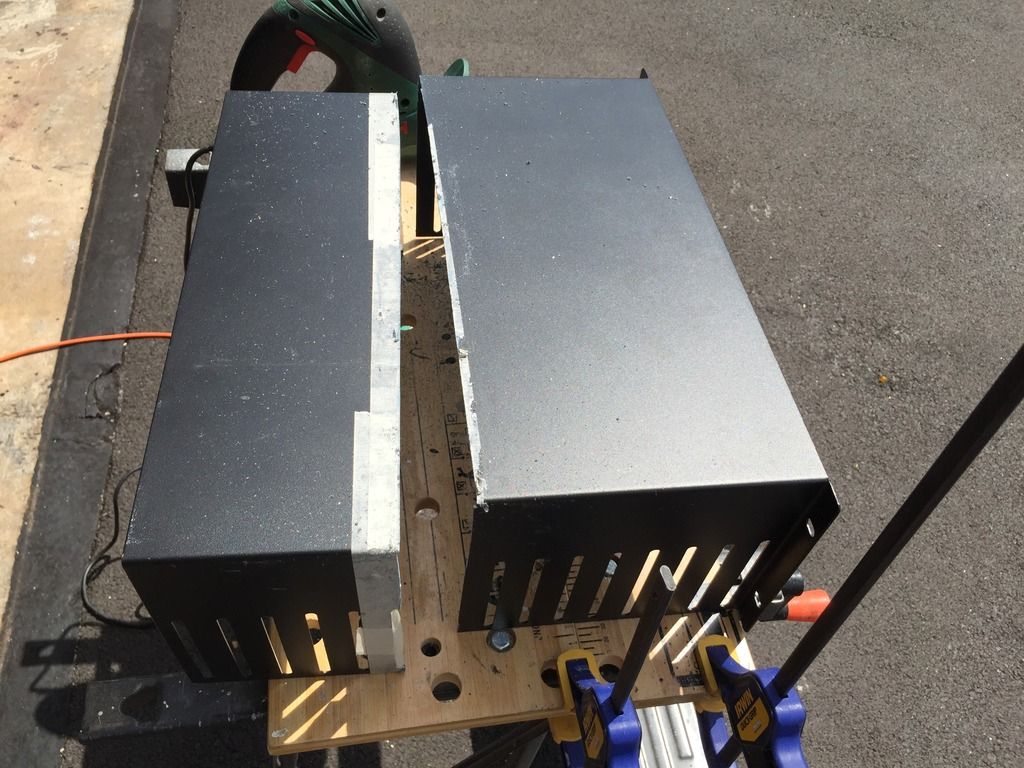 Honestly, that saw goes through anything like a hot knife through butter. Total cutting time was under 5 minutes.
Unfortunately I forgot to take pictures of the next bit, but it's just measuring out and drilling the mounting holes for the head. So we'll move on to the current state of things. The head is in the rack now, but I still have to make up a front panel to make it look more "factory" and protect the valves. I'll also give the finished product a hit of satin black to tidy up the finish damage from my work.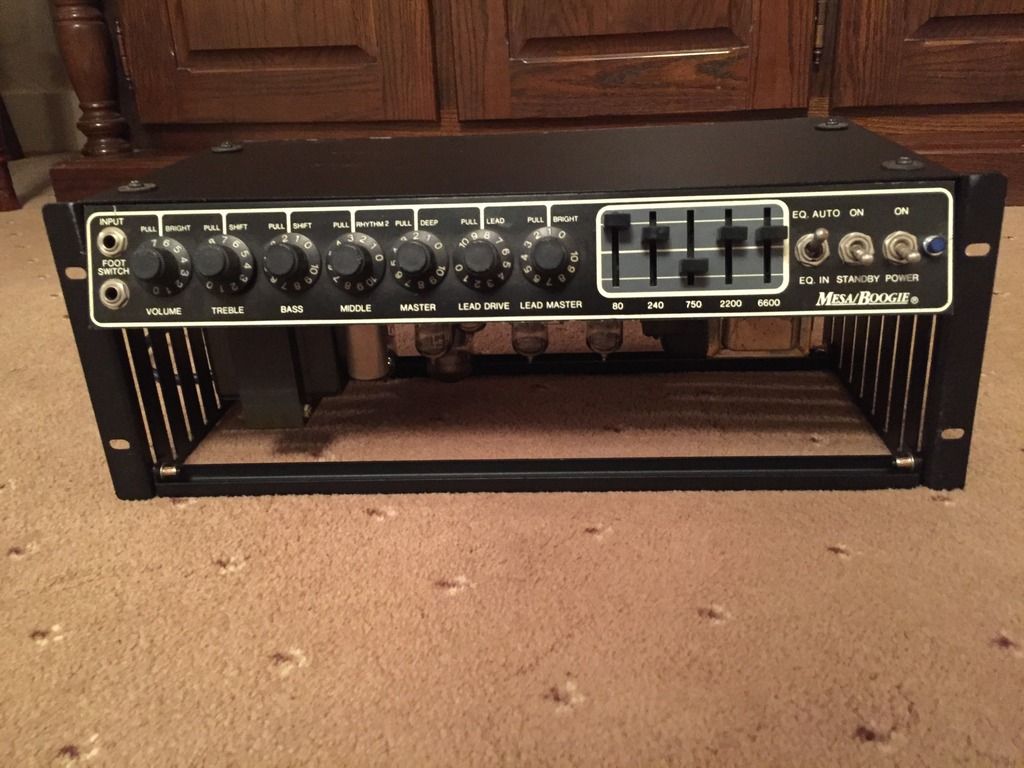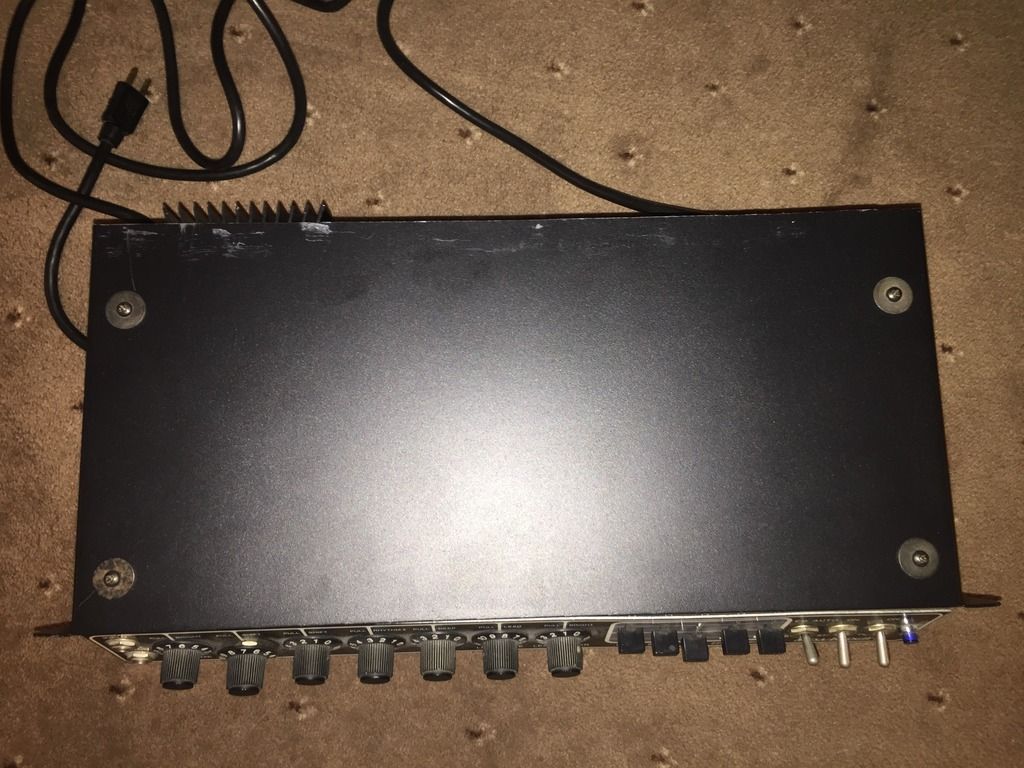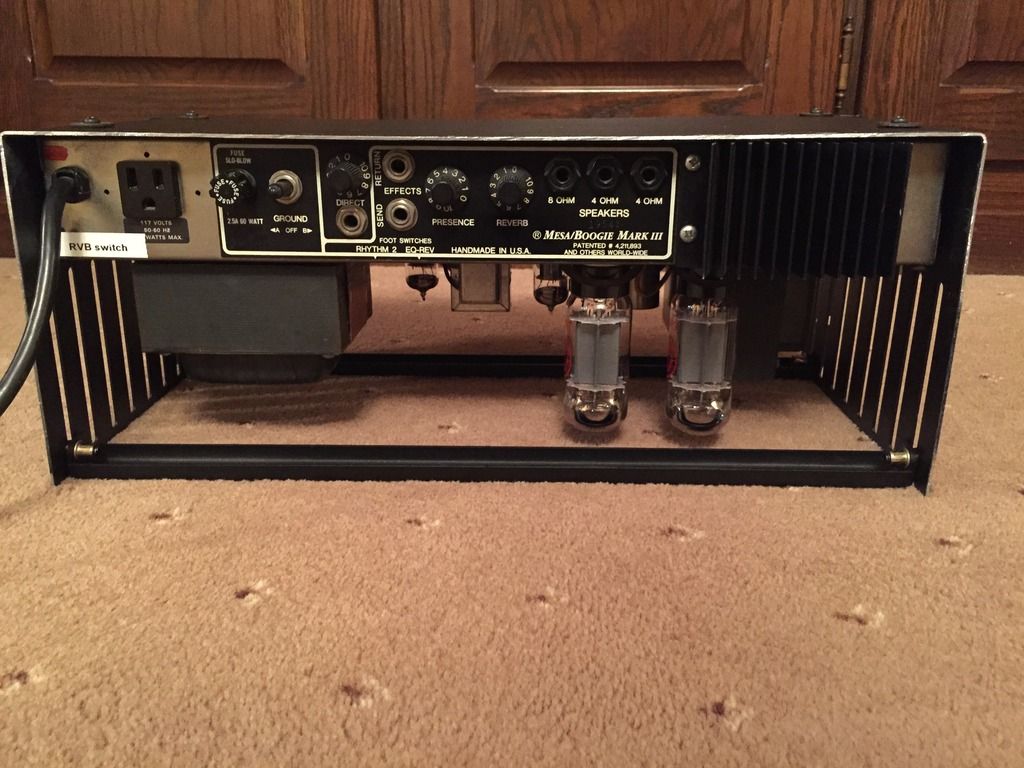 Finally, a comparison. Before, a 26kg lump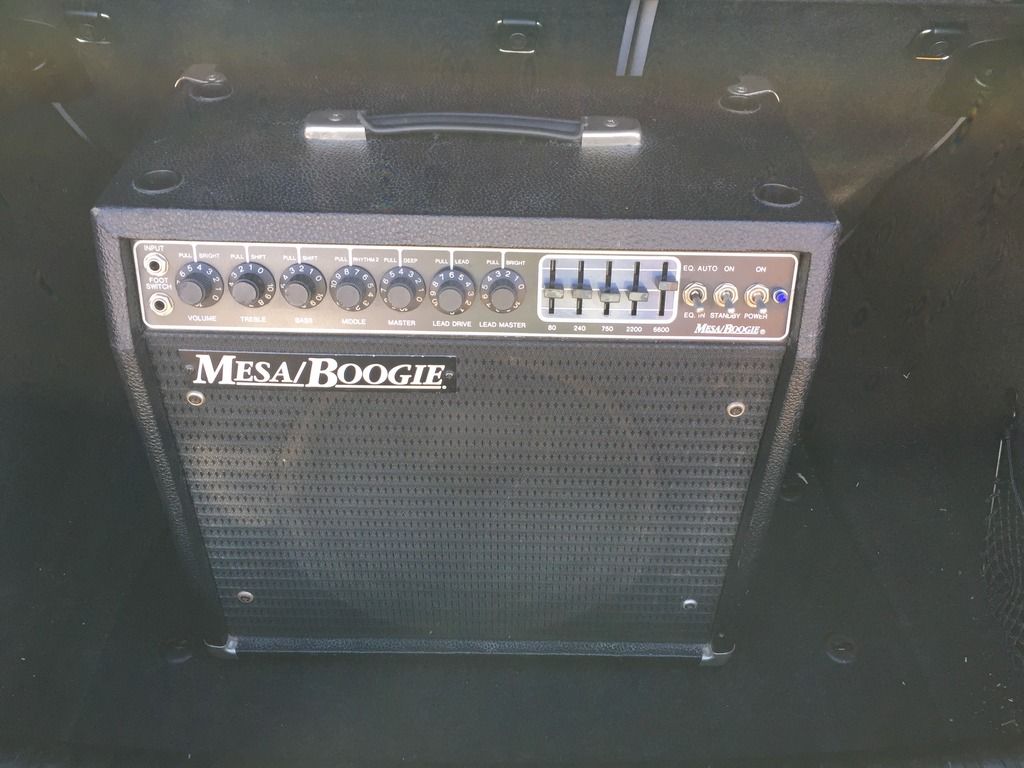 After, a much more managable 17.3kg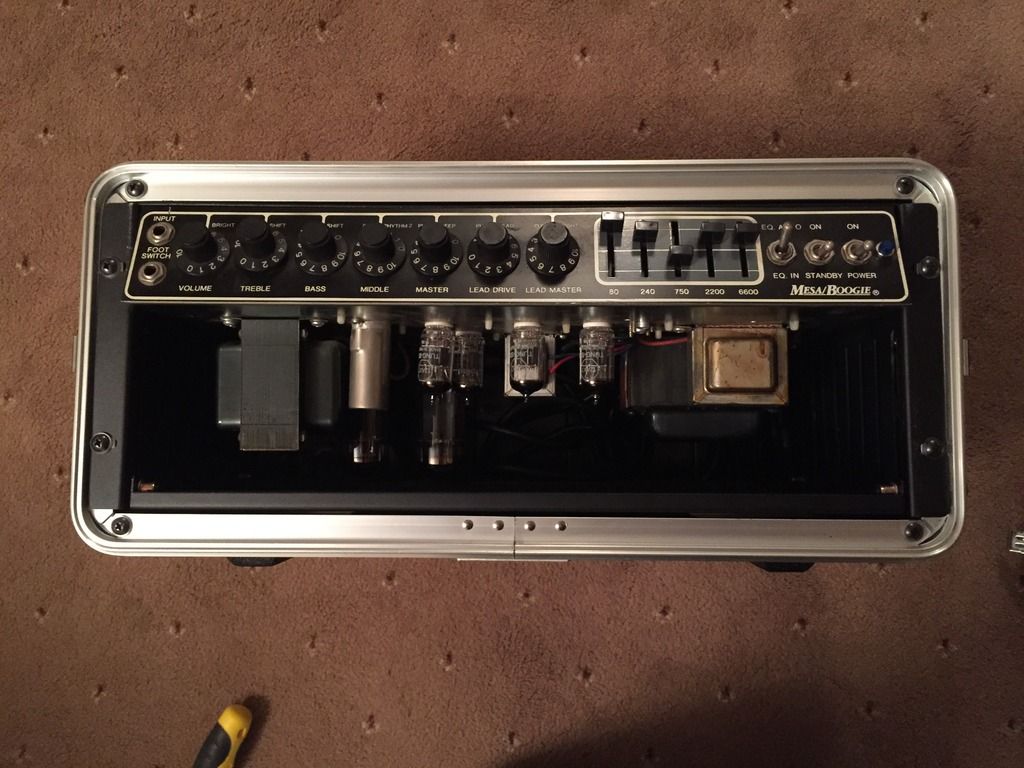 I've also ditched the reverb tank as my G System takes care of the FX. I'm hoping to get the finishing touches done this weekend.