Yes, a free amp.
My friend's parents are moving and having a clear out, so they just wanted rid of her brother's old amp (he told them to dump it), so she asked me if I wanted it. Turns out it's a Marshall Valvestate VS100, which appears to be regarded as almost as good as the legendary 8100.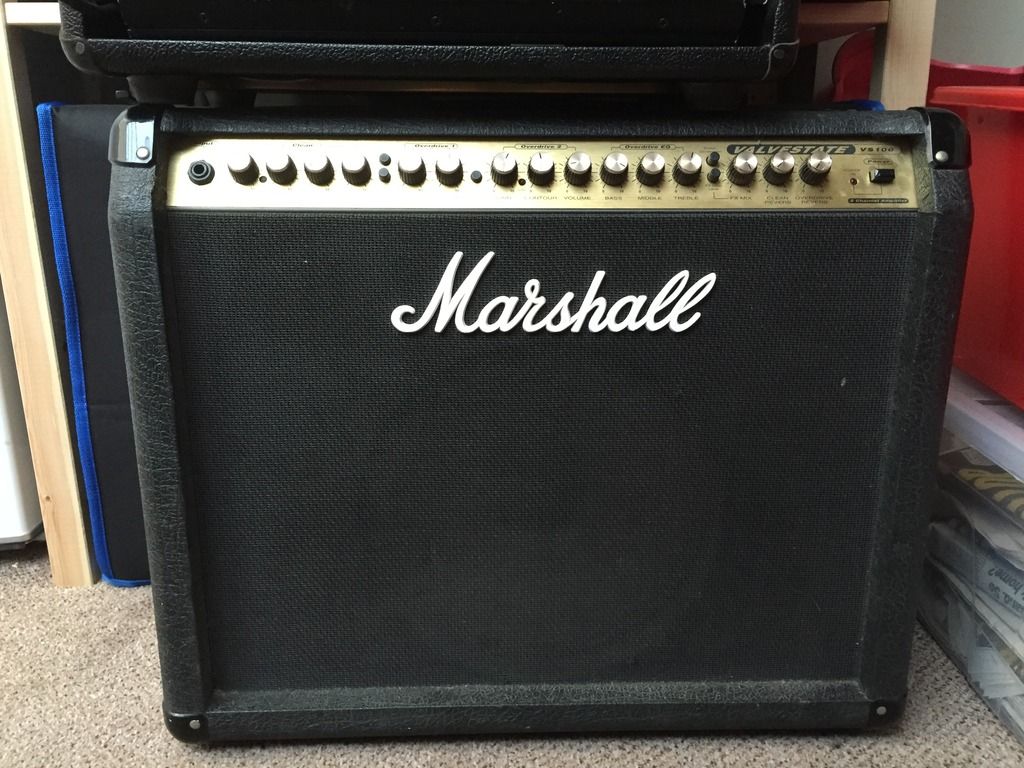 The combo speaker is truly awful, but through my V30'd Zilla it's actually pretty decent. It's never going to be the holy grail of tone, but more than usable and actually blended rather well with my Mark III in the band mix last night. Handy, as Adam's IV decided to red plate, so he used my III while I used this.
Quick (and shit) clip shot on my iPhone about 5 mins after firing it up last night, running into the Zilla, we did manage to dial in a better tone later.