Following on from my
acquisition of a JMP-1
, I went on the hunt for a power amp. Handily, Bonno was selling a Marshall 9100 and we struck a deal to swap that and some cash for my Rhoads RR24.
Racked up with my JMP-1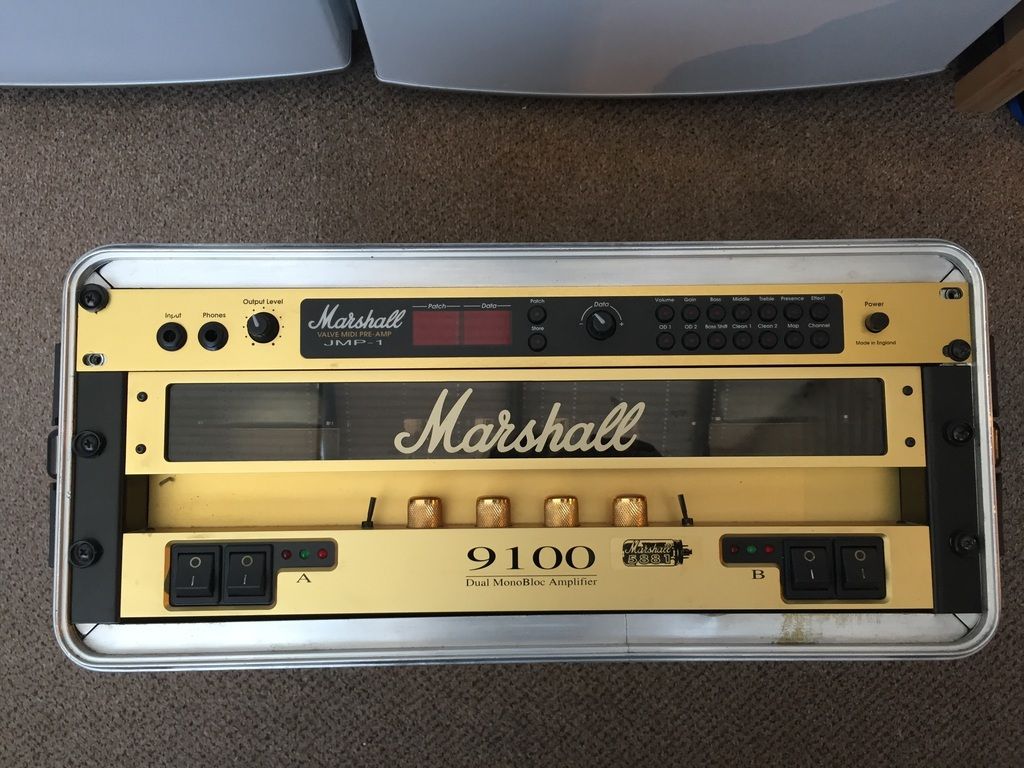 Whoever Bonno bought this from must have only used side A, as those valves are hosed. Side B sounds excellent. I've got some spare valves I'll throw into it over the weekend, then hopefully crank it up Tuesday and get some clips.
Edit for a clip: