Thanks to senior Lozek for this one, I've lusted after one of these second only to a Green Dot UV for some time and whilst it's completely frivolous and unwarranted I saw that Andy offhandedly mentioned selling his so I thought fuck it and grabbed it from him
I managed to pick it up from Camden after going to a gig, which was fucking brilliant (except they ran out of Guinness on St. Patrick's day!!!
) and had to catch a million trains to eventually get back to mine today after a brief sleep on a mates floor and a wobbly cycle back to mine.
First impressions, well its a UV, I knew what to expect but fuck I forgot how nice it is having a guitar tuned to A I may keep this setup like this until I get a T-no ordered for the greendot, but I have to say the neck is fucking lovely on this thanks to Andy taking some wire wool to the back of the neck it's quite frankly the slickest thing since slicky McSlick won the local slickness competition at slickington village hall in two thousand and slick
The guitar is kinda beatup, but that doesn't bother me, guitars are for playing not for looking at
though I might need to invest in a new saddle for the low B as it looks rather worn away and I may at some point need to investigate how to re finish the trem as it has some metal exposed and I sweat alot when playing (hence why my guitars are all dirty
) so it could cause rust issues....
anyway enough blathering, pictures!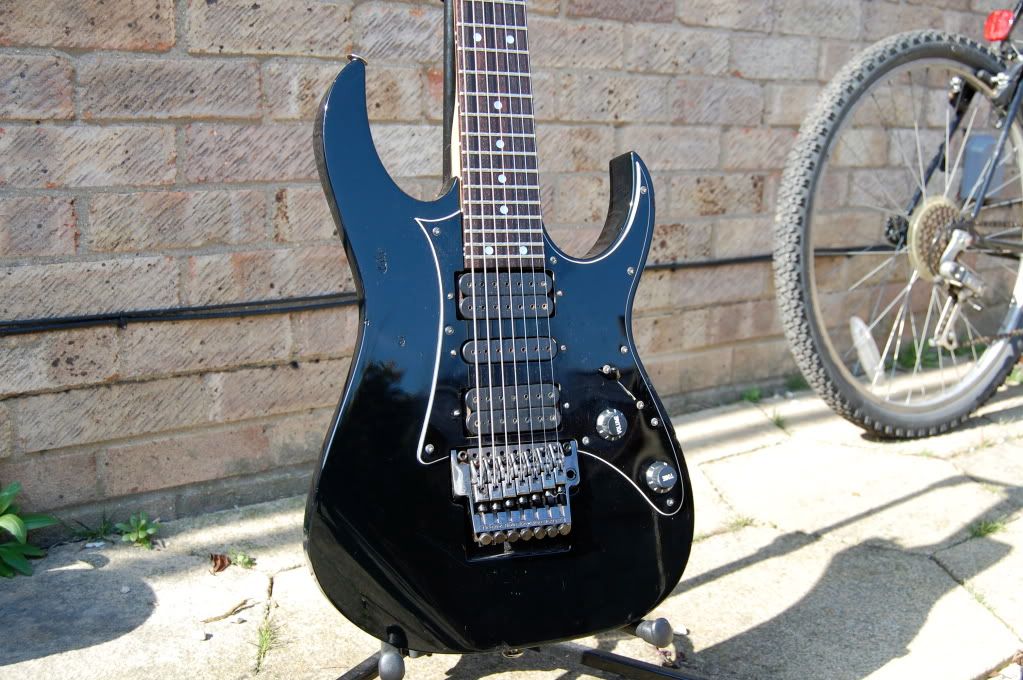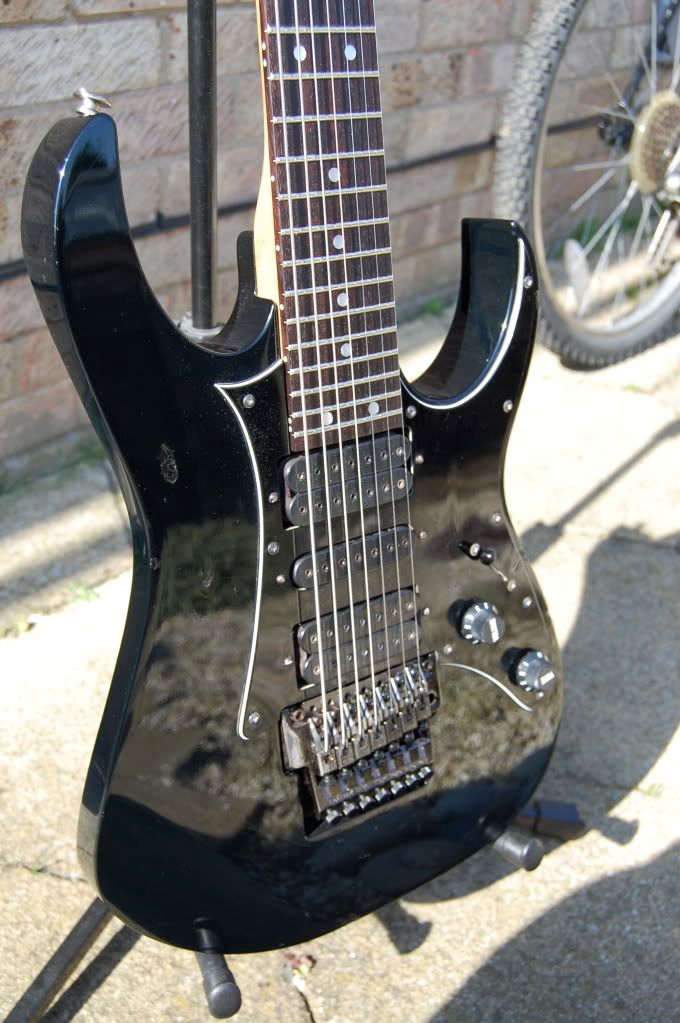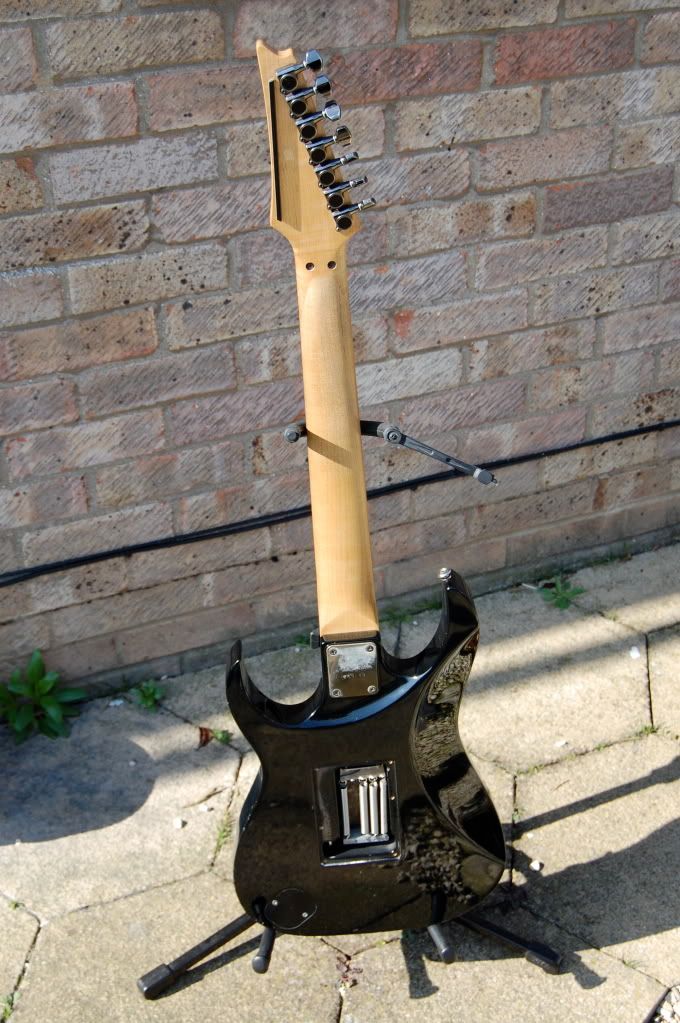 Obligatory family couch shot