Oh dear lord this is beautiful!
Found on the Project Guitar Forums (original thread:
First Body From Scratch - Project Guitar Forum
)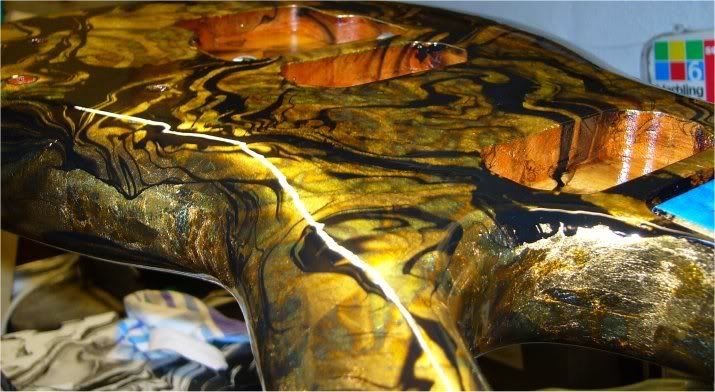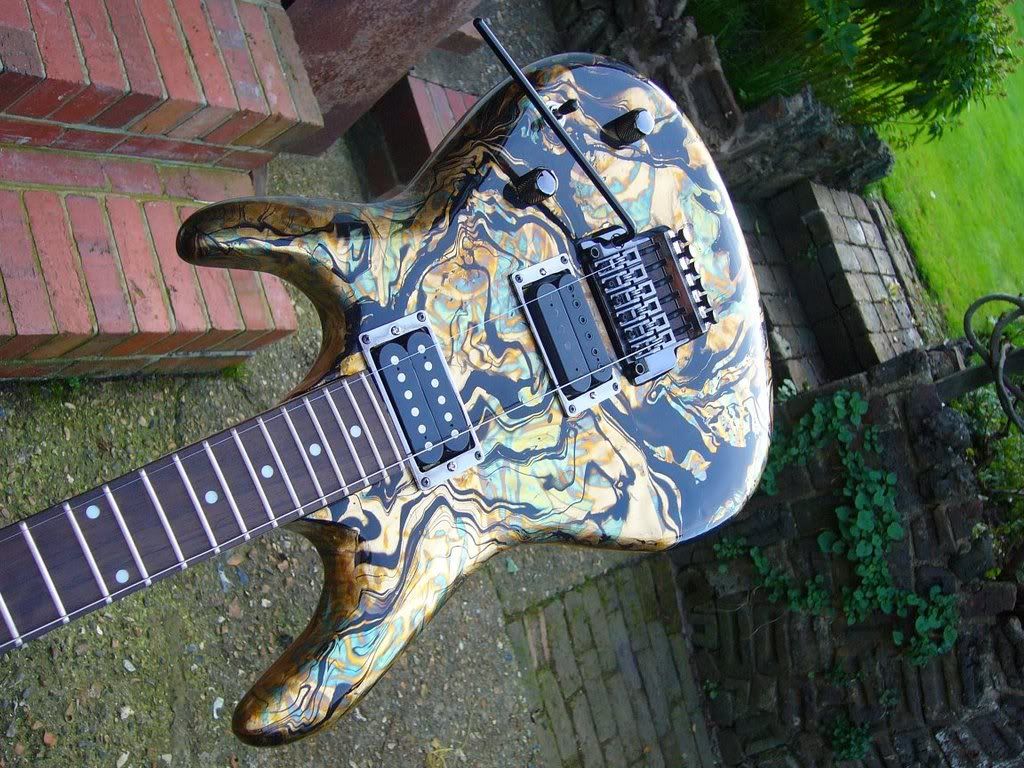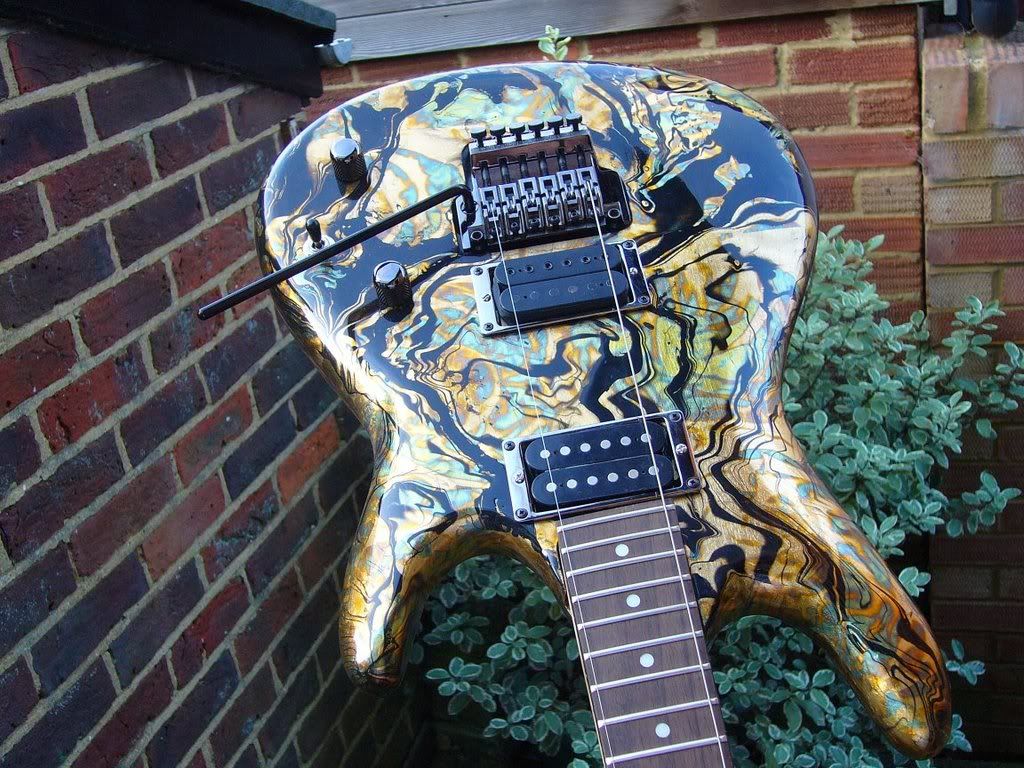 That is incredibly droolworthy! Apparently it's variegated gold leaf with a clear and black swirl over the top of it. That finish, plus the curves of the JS body, make for a stunning combination. Do want!
Also, imagine a body covered in this stuff:
Gold leaf and gilding sundries in the UK