Hey folks. I'm more active over at SS.org, but it's been down all day for us aussies. I'm posting this here just because I wanted to up the pics somewhere! They're progress pics of the naturalising process currently happening to the SF470 which I bought off HaGGuS last year. The pics were from yesterday and today - here goes: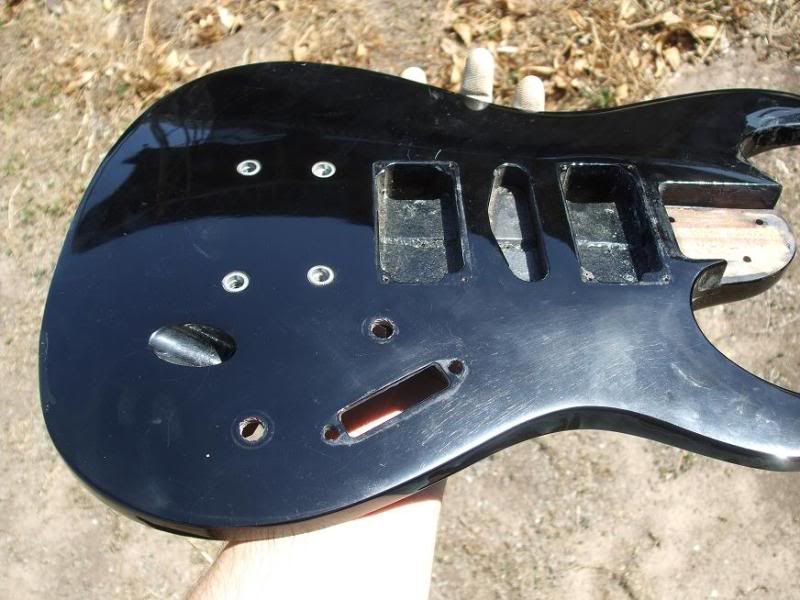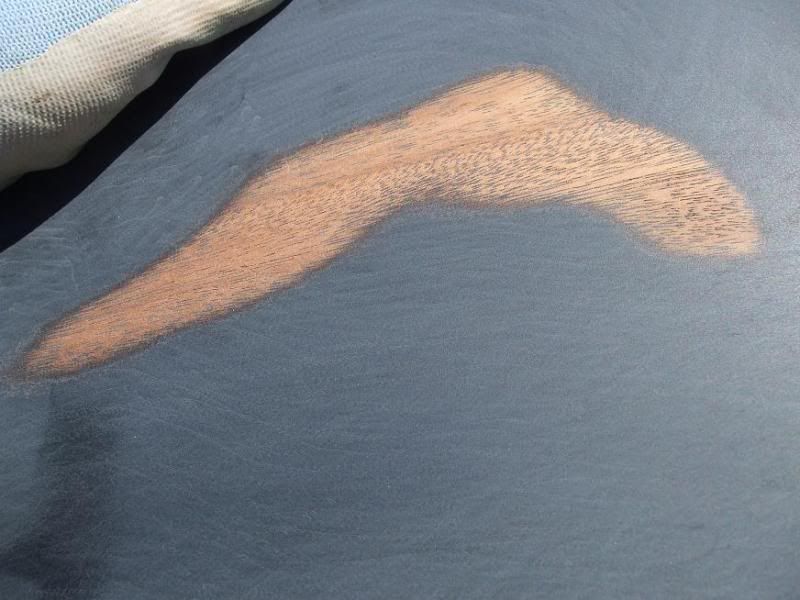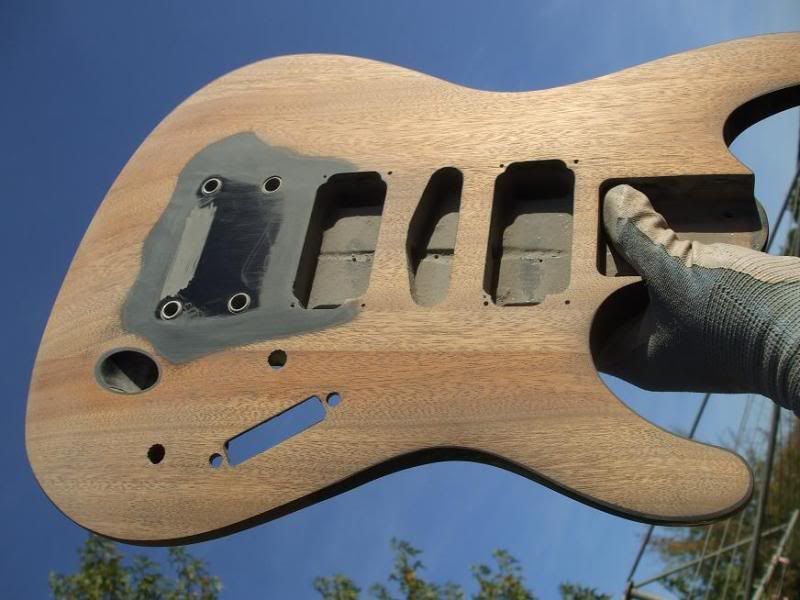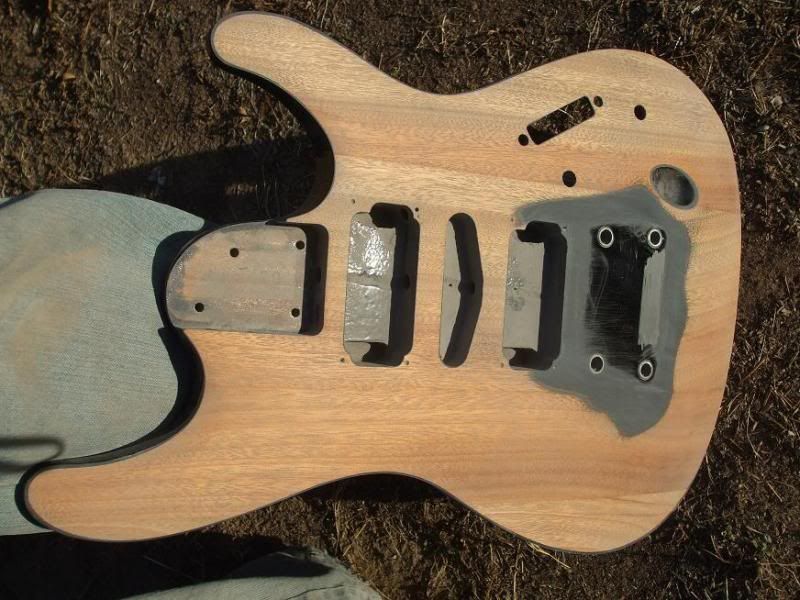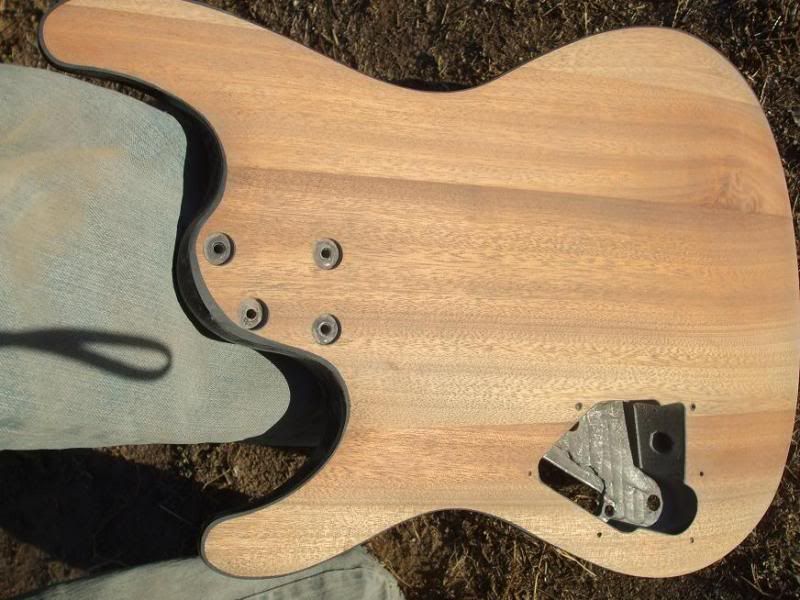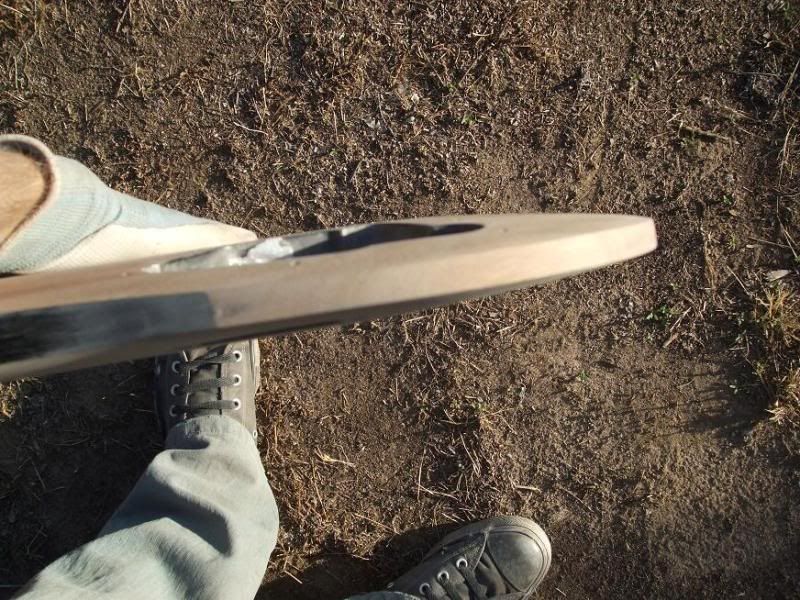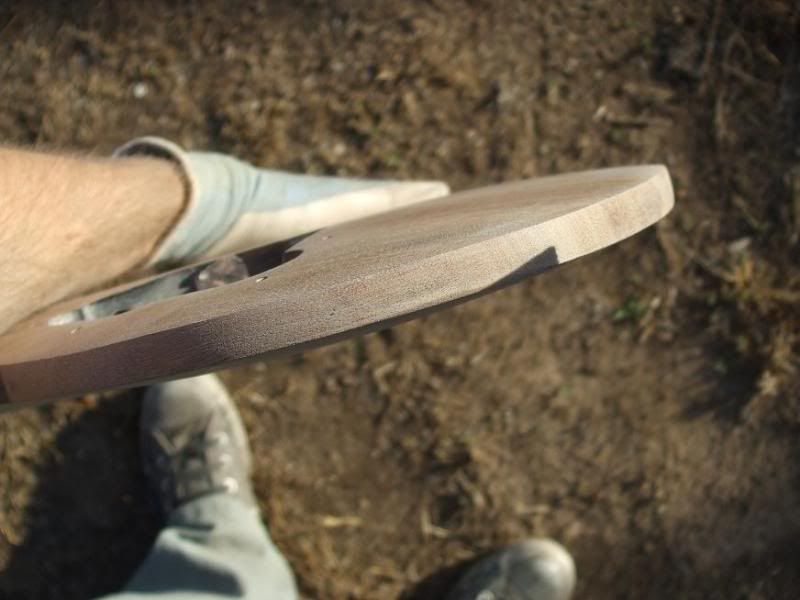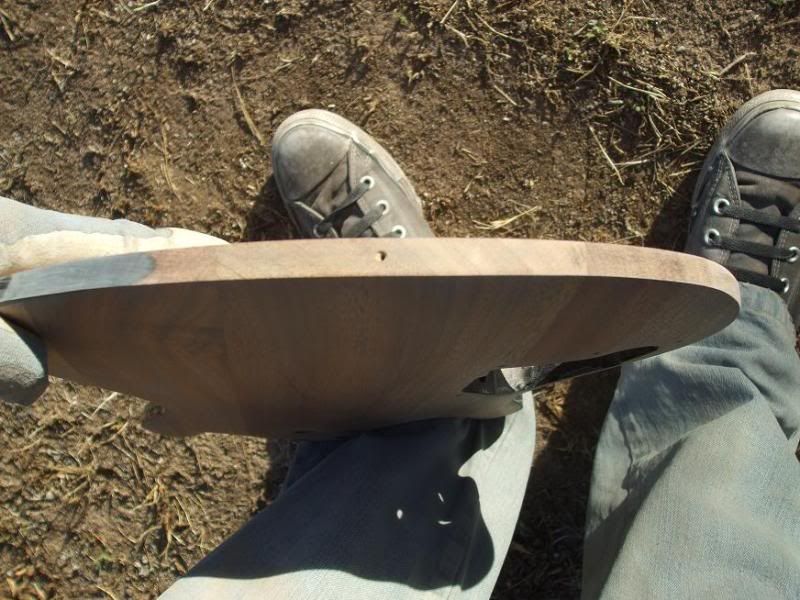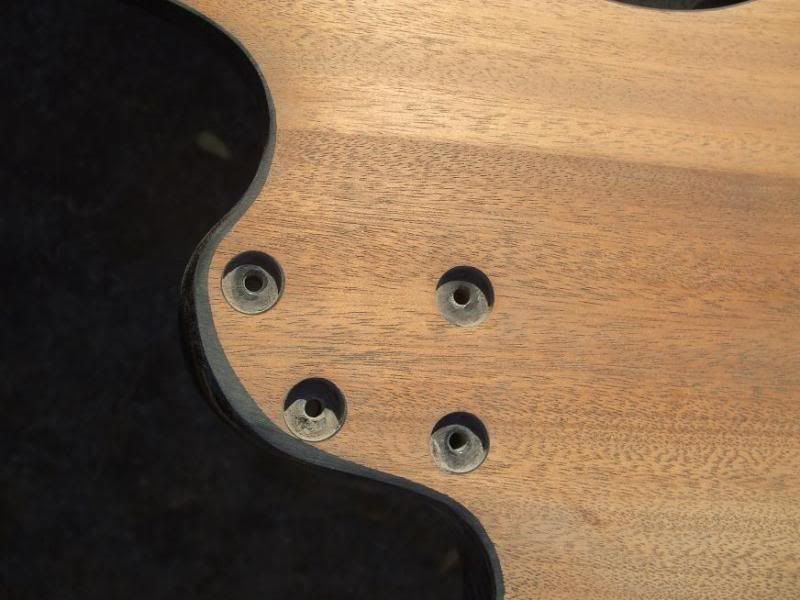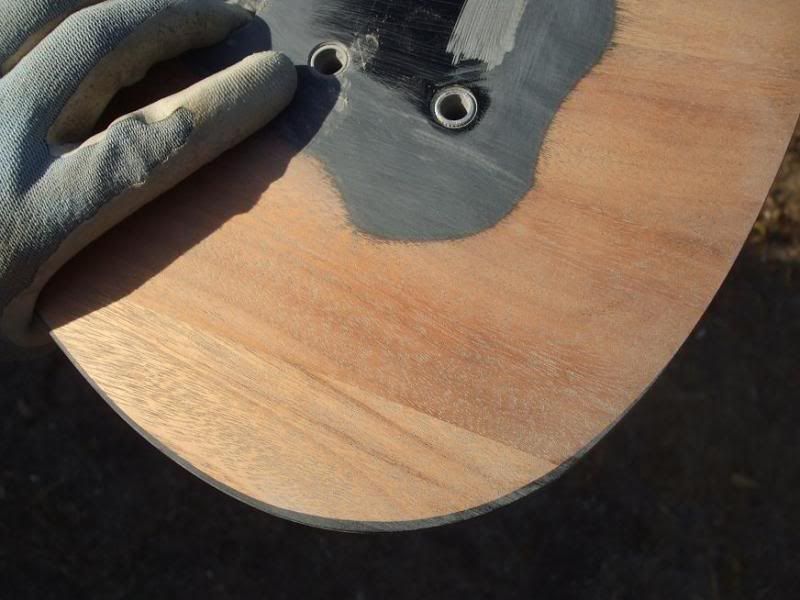 --EDIT 8th April 09-- Updated pics:
It's ready for tung oil tomorrow. Paint stripping/Sanding complete.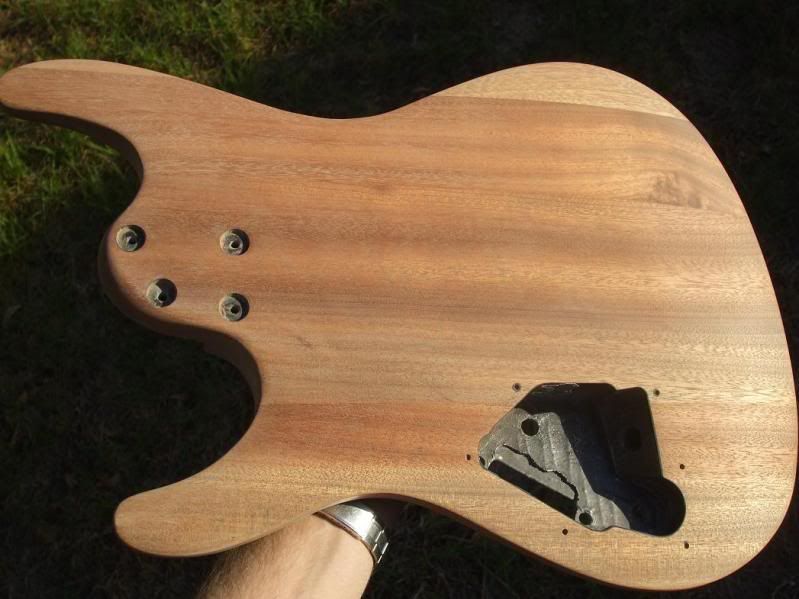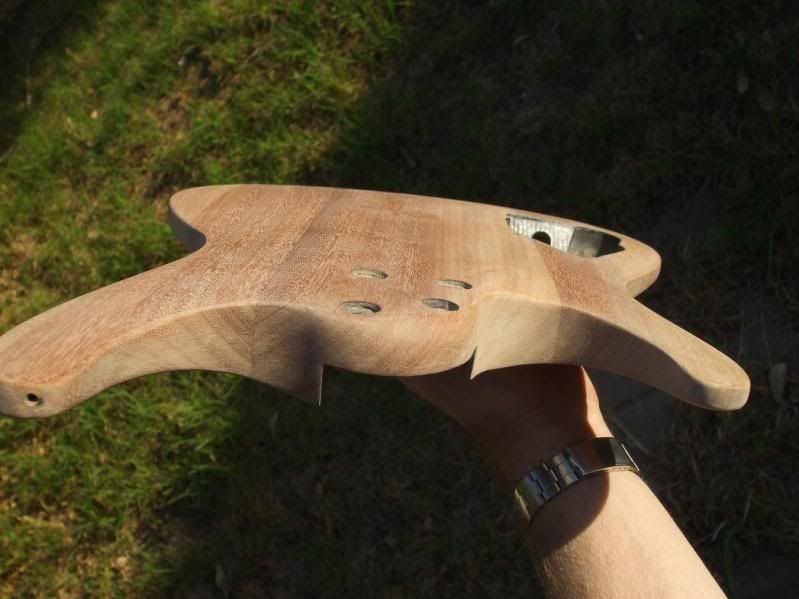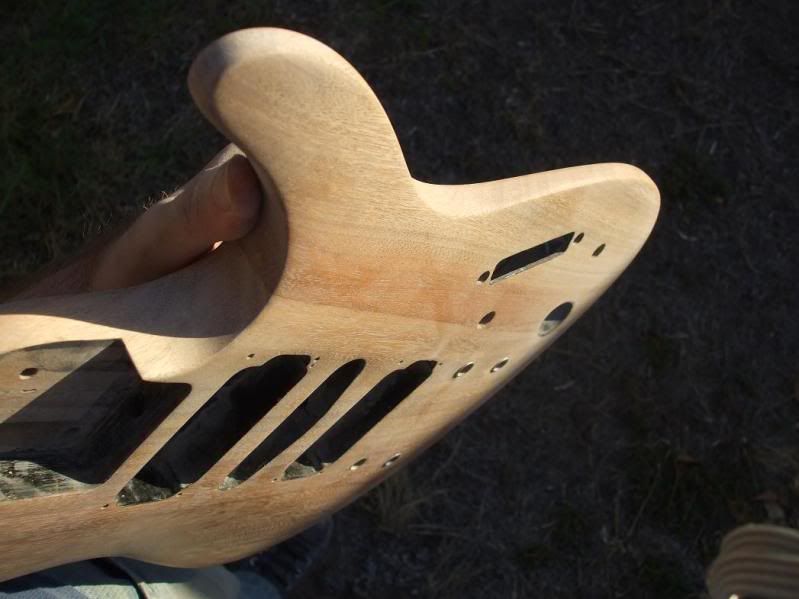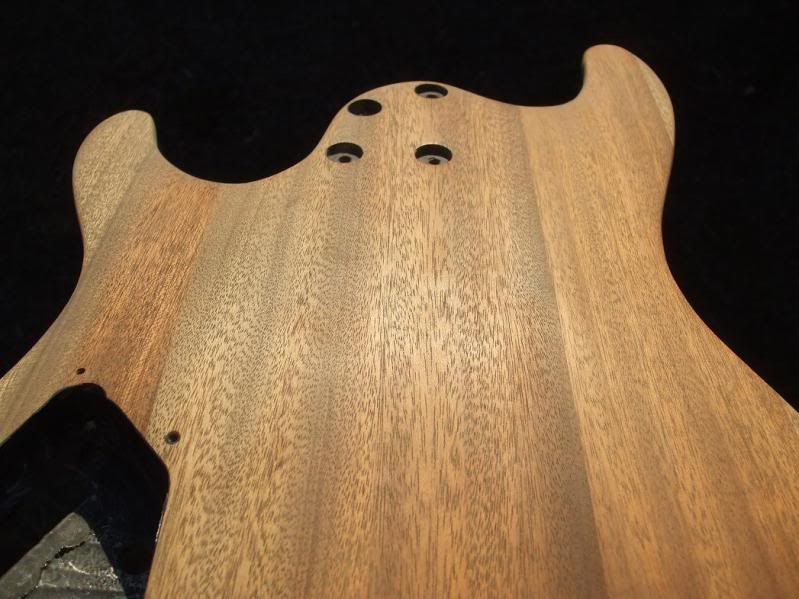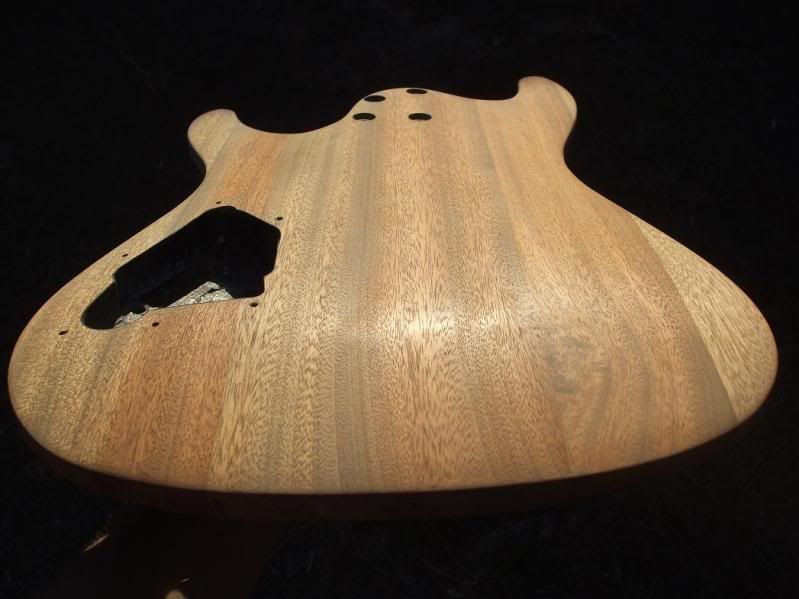 An excellent method in the final sanding stages I tested out today, yielded great results. As soon as I felt like I couldn't get the wood any smoother with the 1200 grit wet/dry paper, I got a damp cloth and rubbed the body down with it, leaving in the sun for a few mins to dry afterwards. Running a hand over it when it's dry proved that some of the wood fibers I'd been pushing down the whole time had started to curl up and made the surface all rough again. So, out with the 1200 grit and gave it a good sanding. The results are great. The simple act of wetting the body, letting it dry and sanding it again really make it feel like it's been buffed all over.
--END OF EDIT--
--Another EDIT 8th April 09--
The first coat of tung oil has been applied. I get to wait 24 hours until I do it again. It says 12 hours, but I'd rather not rush things. Here's how it looks;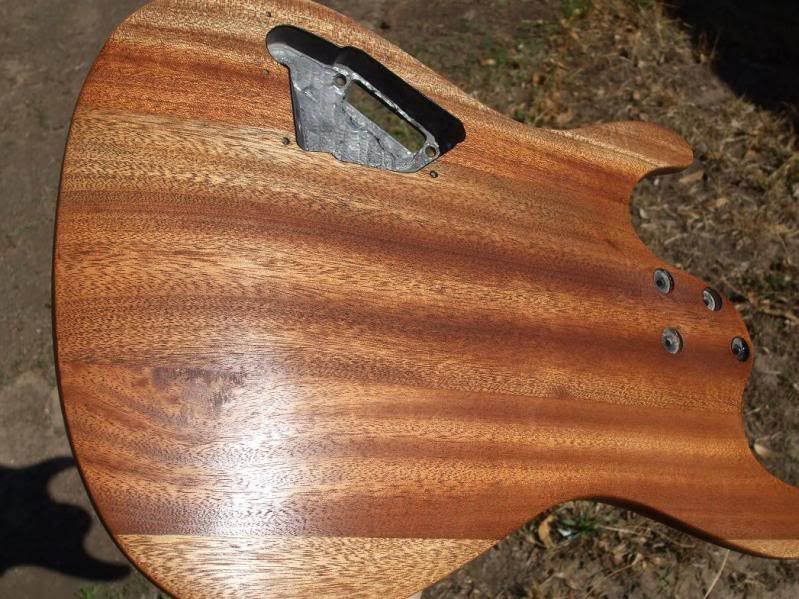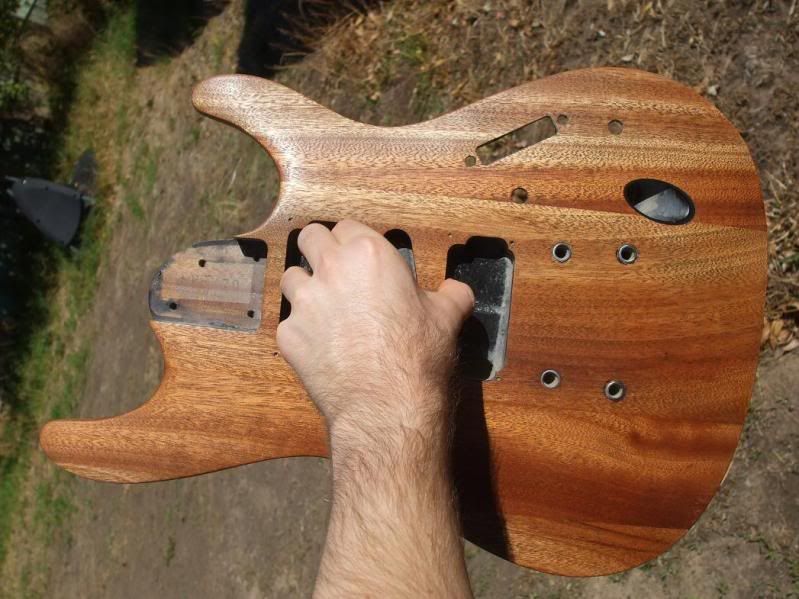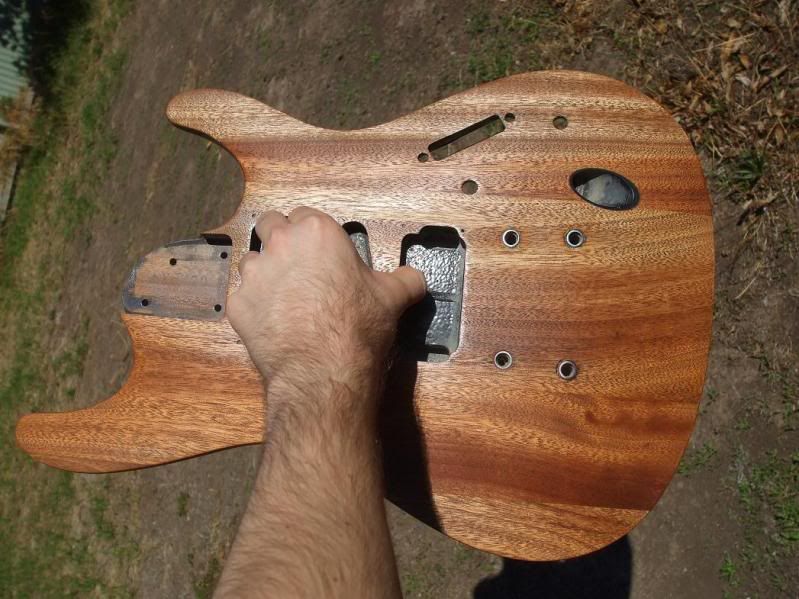 --END OF EDIT--
--MORE EDITS 16th April 09--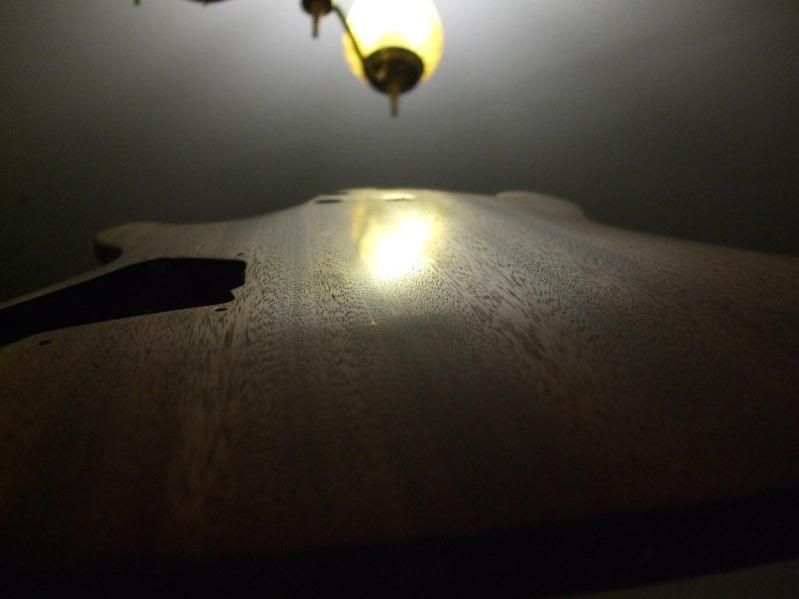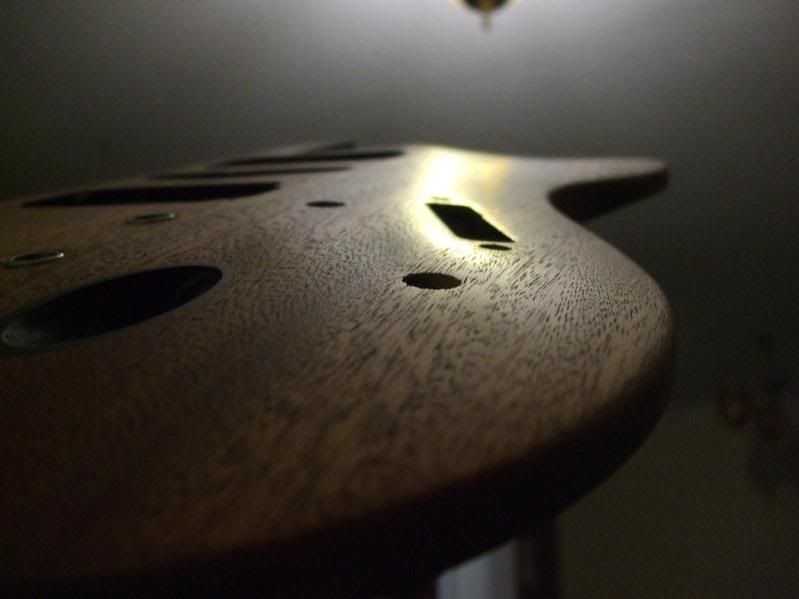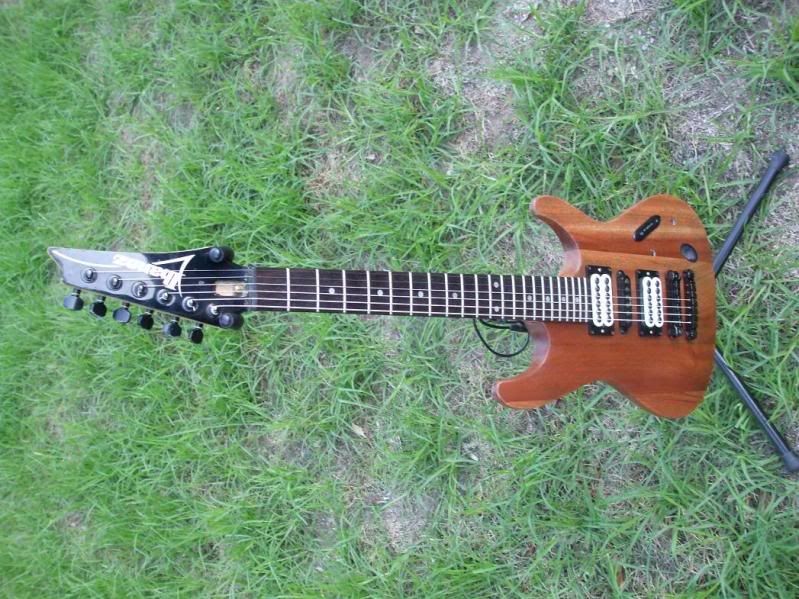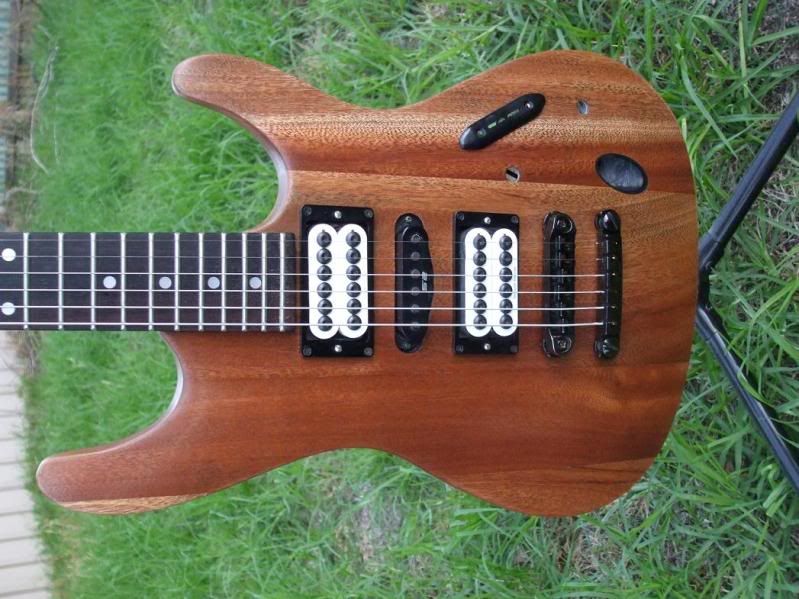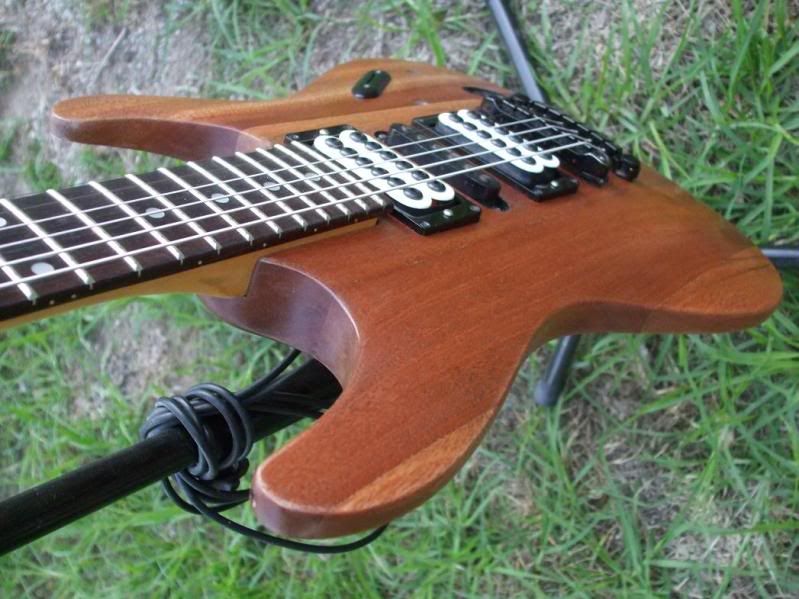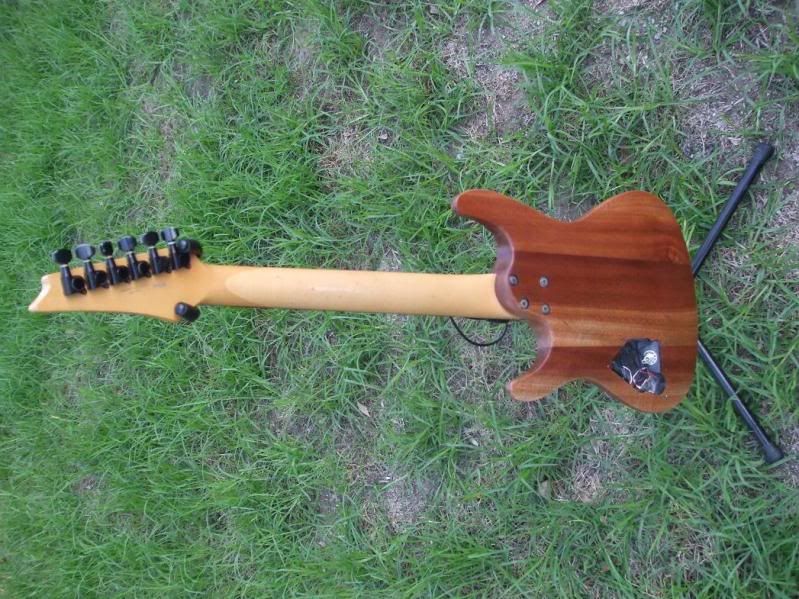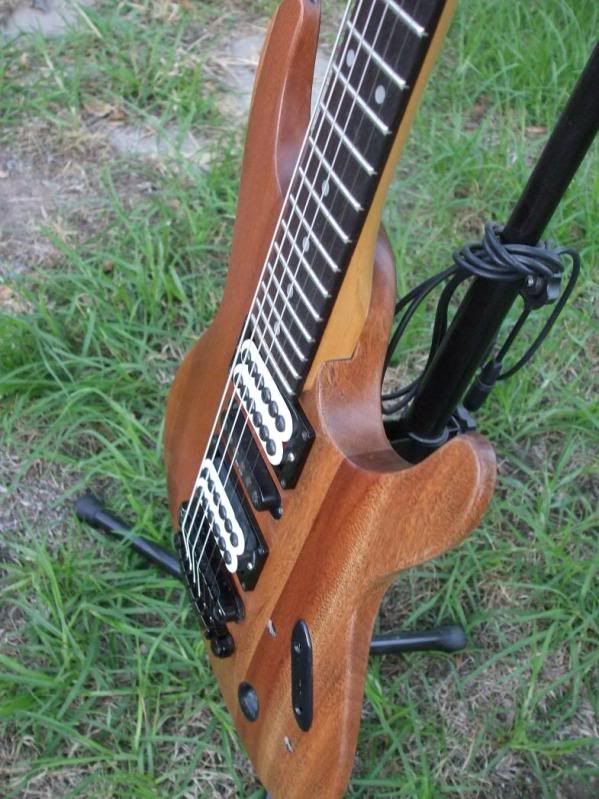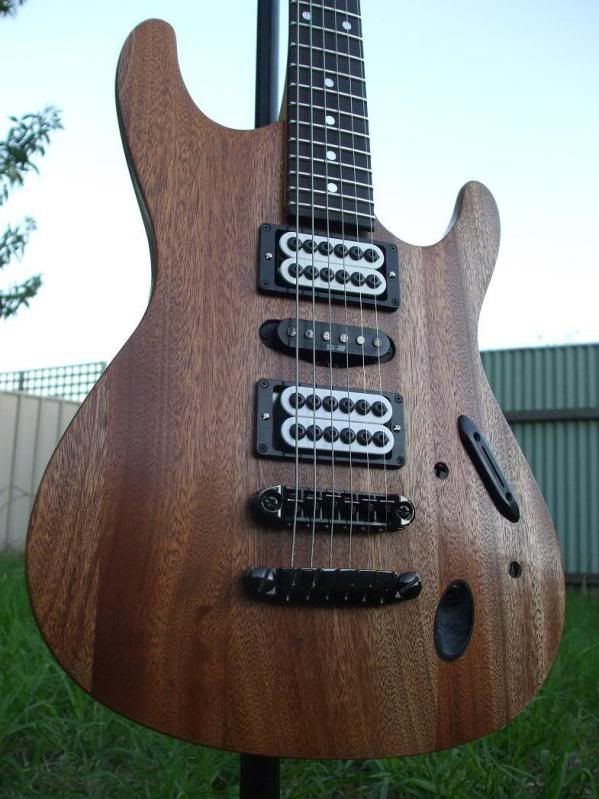 --END OF EDIT--
My housemate Josh (estabon37 over at ss.org) and I then went to Bunnings hardware and I bought a dremel which will definitely come in handy for future mods, only because I don't have any of the individual tools the dremel handles (drill, router, etc). Also bought some sanding odds and ends.
Scout leader caught negating the whole idea of scouts...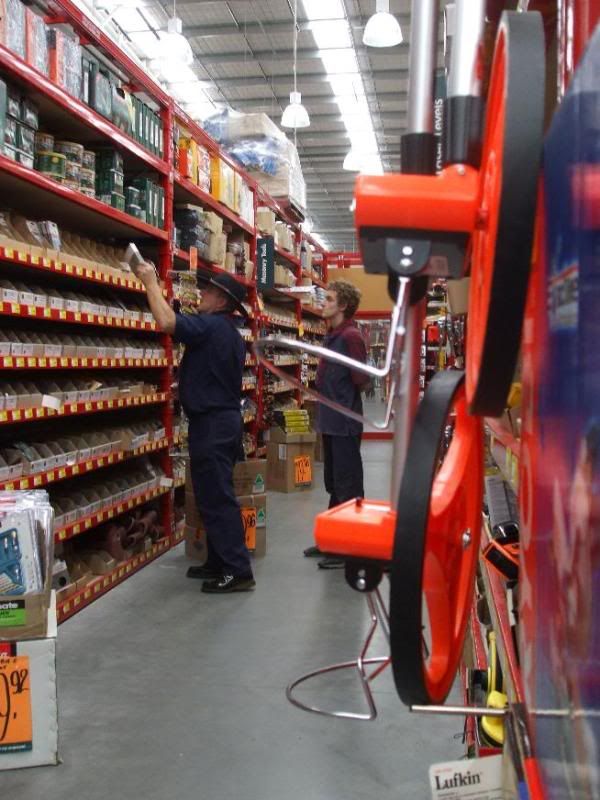 I thought they were supposed to be able to survive the elements and make everything instead of needing a hardware store. Massive generalisation, I know. Also, must revoke camouflage badge for lack of ninja skills by being seen in public...cheating the rules, no less!
Josh looking unimpressed by the lack of dremel accessories.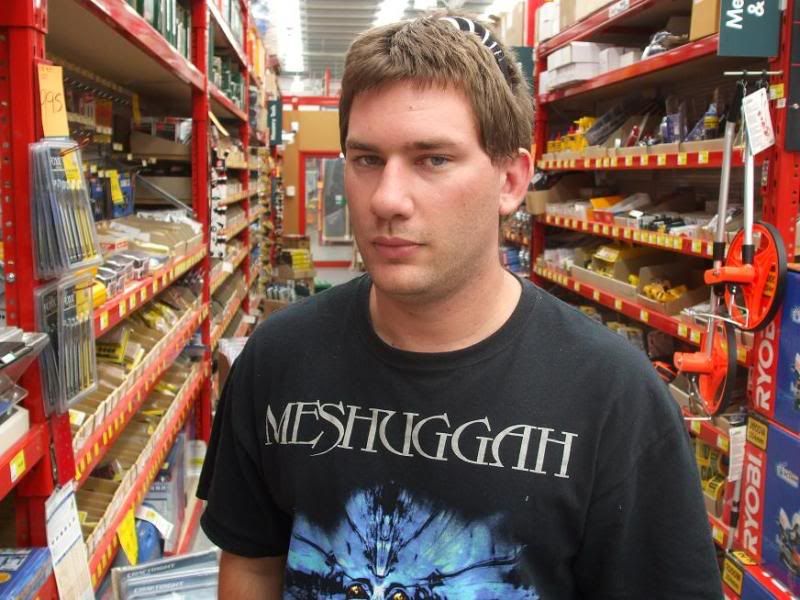 Ok, he wasn't unimpressed by the dremel accessories. He was just told to pose
.
Dirty, dirty Kayfers. And my dirty windscreen.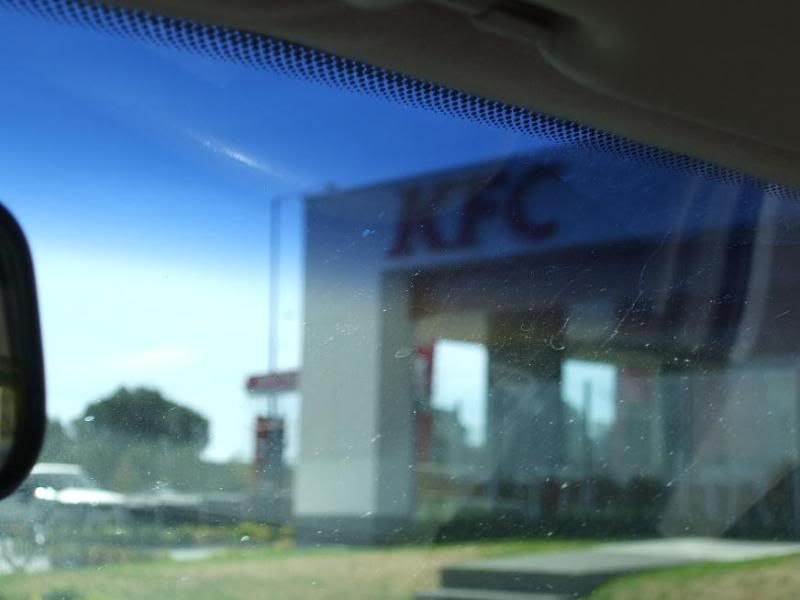 Then we saw something hilarious while we were at KFC. Some guy was up on the bike path next to the road, riding along on one of those old person scooters, or 'gophers' and he had his feet up on the handles, one arm steering and the other arm behind his head. He was cruising at a leisurely pace looking totally relaxed.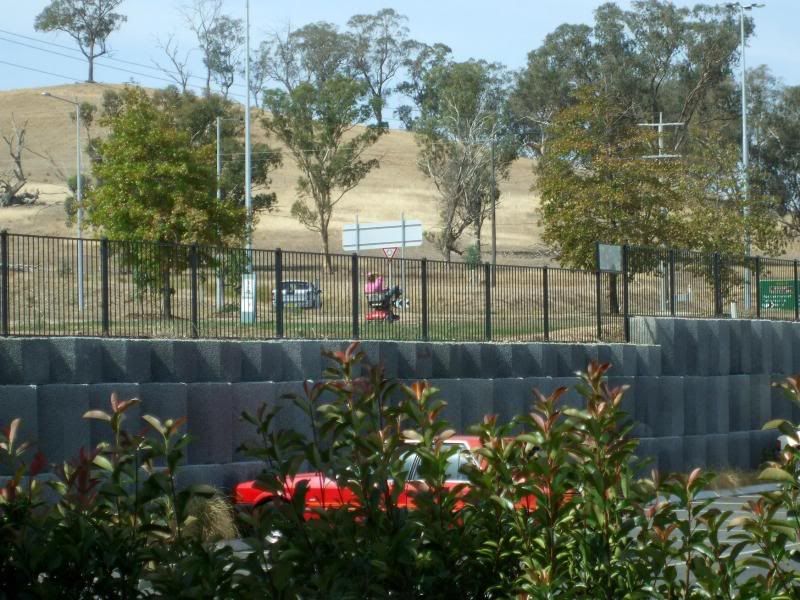 Kinda weird place to see that, there's usually no pedestrian activity out that way.
Roadworks on the way home. Note the freakishly non-blurred bush on the far left.
Random. What has to be the smallest production 'van' ever.
The experience was very different from when I did the same to my RG7421 (also ex-HaGGuS
), what surprised me most was how stubborn the paint was on the S compared to the RG. The paint on the RG seemed to lift right off, this is much tougher and thicker. You can see the thick paint around some of the edges in the shots of the front and back fully sanded. I'm even using the same tools, the extra thickness was unexpected, but easily dealt with. I was using a regular cork sanding block for the hard to reach hand sanding, and an orbital sander starting at 40 grit, then 80 then 120 for the open areas. I'll finish it off all the way up to 1200 before oiling. Started using the dremel sanding accessory on the sides and around the pickup routes. That dremel sanding thing absolutely shreds, you have to be careful with it. It jumps at slower speeds, so wind it up. Just be consistant, and
careful
above all.
So far, this has been a win for me. I found fairly decent wood grain under the paint and had fun listening to the entire Dream Theatre discography while doing it. Expect an update when it's done. Any suggestions for an oil to really bring out the warm natural mahogany colour?
Cheers for reading
Nick.