KxK Picstory (844 Days in the making)
Preface:
I'm a huge fan of Holdsworth and Shawn Lane. I've given much of my attention to the 'whys' of their gear choices, and tried to learn from their experiences. With that being said, I created these specs for a custom KxK Sii-7 based on that knowledge;
Model: KxK Sii-7 7 string
Colour: Opaque Purple w/ Matching Headstock
Body: Mahogany
Neck: Neck-Thru-Body Quartersawn Maple
Neck Finish: Tung Oil
Neck Dimensions: KxK Prototype Profile (Thin)
Headstock Type: KxK 734
Tuning Machines: Sperzel Locking Tuners
Fingerboard: Ebony
No. of Frets: 27 Jim Dunlop® 6000 Extra Jumbo Frets
Bridge Pickup: Seymour Duncan® 59™ SH-1(N) Humbucking Pickup (Yes, A neck wound pickup)
Neck Pickup: None
Controls: Master Volume, Master Tone
Bridge: Recessed Kahler Pro 2317 flatmount
Pickup Switching: None
Hardware: Black
Case: Includes Coffin Case
Scale Length: 25.5"
Unique Features: Flat or No Fingerboard Radius, No inlay, Black KxK Logo, CTS® 250K Pots
November 30th 2006 the order is placed, and were off to the races.
Build Progress Pics:
From 11/31/06 – 04/17/08
From 10/03/08
From 10/10/08
On Friday 10/24/08, she arrives! The UPS guy started to walk away after I signed for it…He gets almost around the corner, turns back, comes up to me and says, "Can I ask you something? (While pointing to the cost the item is insured for) Did Fuckin' Les Paul build the GOD-Damned thing!?" HA! Classic. Take a bow, "Everyman" the UPS driver ladies and gentlemen.
I had school and work Friday and Saturday, so I didn't open the box until Sunday 10/26/08 taking these pics during the process:
We shall begin this tale by relaxing with a holiday refreshment (it was almost Halloween at the time).
I hope so soda pop cap…I hope so.
"Do not Distress Romeo"?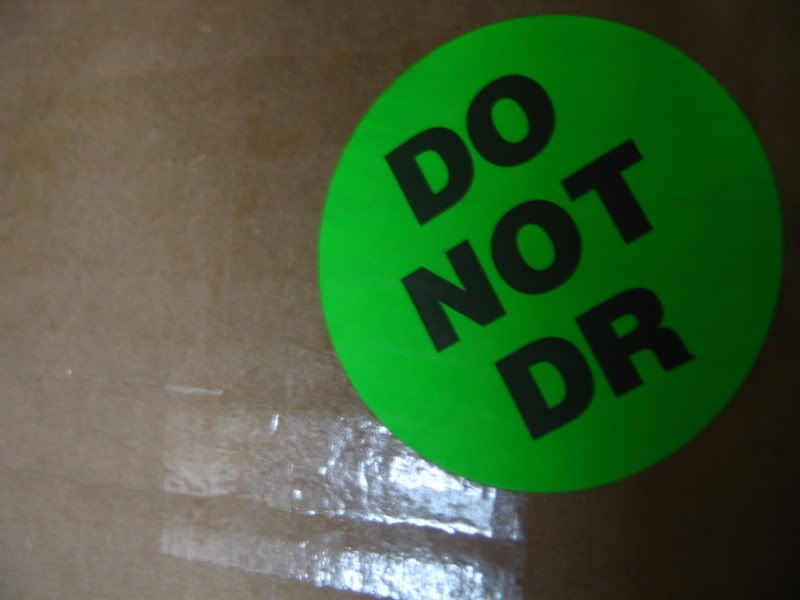 I'd fuck that box!
Stab that shit with my shit n' shit.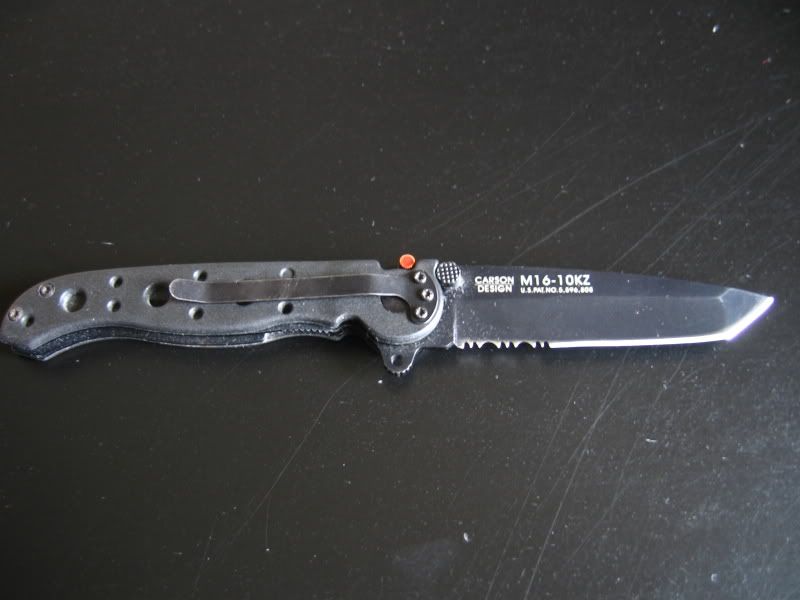 Everyone else always takes these "filler" pics so here you go.
Full frontal.
MOAR!
Oh! The logo is white…(see specs)…meh…looks good.
CHUNK!!
The infamous KxK heel.
A highly sculpted volute.
250K pots….check! NICE job on the electronic cavity! (even though that is a lot of space in there).
Zero Radius, ready for takeoff!
Willow, the great sorcerer, give us a celebratory rainbow for this occasion.
Cha-Ching! Thanks little dude!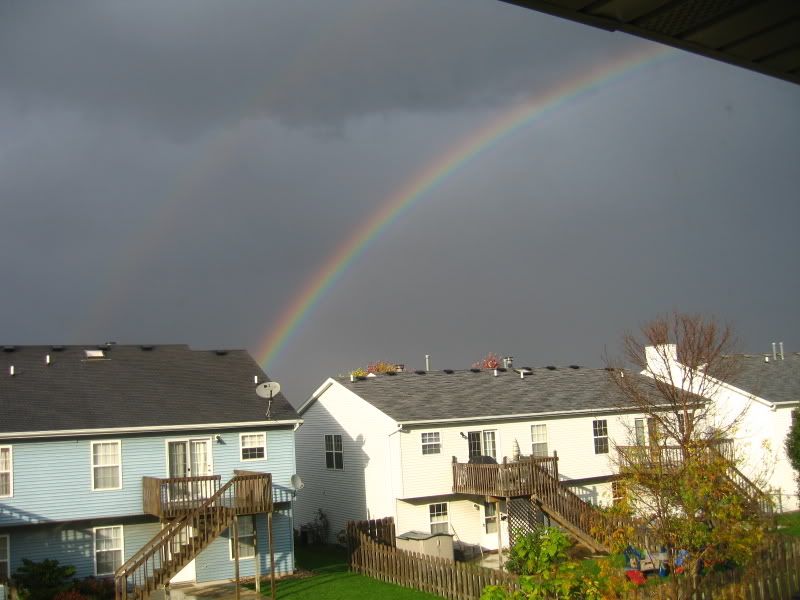 Bottle cap was a liar, so I contacted Rob the next day to send the guitar back for a couple of adjustments. I wrote to him 01/09/09 to see what was going on in the land of Chulaz and Vistaz? He said he had made the adjustments and also said that a gorilla at UPS had been rough with my lady (I just know it was Mr. Funnyman USA with his comments about what I payed). They broke off a fine tuner from the Kahler which rattled around in the case, and played pong with the face of my guitar across America chipping the paint. He tried to repair the chips, but said it wasn't good enough, and repainted her. All went smooth, and it would be out in a couple weeks.
On 03/12 I sent Rob an email asking what was new. He replied on 03/18 that he was sending the guitar out and included the UPS Shipment Notification. The label says I should be with KxK 03/24. I HOPE!! HOPE! HOPE!!! it doesn't get wrecked.
03/24/09
As I was riding my bike home from work through the rain and 25mph winds, I was thinking I wouldn't even bother to change into dry clothes to go to UPS to pick up the guitar.
As I pulled to my apartment door…OH! They left it there!? Well?…Ok then!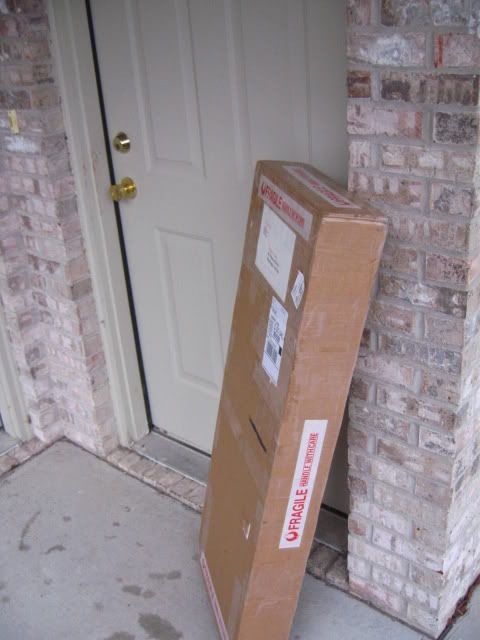 I took a video of me opening it for "just in case" purposes if it had been broken into pieces of sparkly purple kindling in a fancy case.
GOOD! It's all in one piece!
Here's what we've got this time;
So, here we are…………and I don't really like it. Hahaha. It sounds HELLA GOOD though! I should try and get a little youboob sample posted for y'all.
I'm not interested in playing 7 string right now…at all…and always have the Oni 8 for when I am interested. The guitar just isn't for me. It's very metal looking. The upper horn is weird to me. I pick very forward on the guitar, and with the 27 frets, I'm picking over the fretboard…AND I HATE THAT!!!
I've been hanging out on TheGearPage, and caught the Telecaster virus from the fools over there…And the only thing that will cure me is nitro coated Surf Green, Shell Pink, or Fiesta Red, if you know what I'm sayin'?
So, with that; New KxK Sii-7 For Sale.
http://www.metalguitarist.org/forum/...html#post68561