Well, finally decided to right the grave injustice that was the finish on my RG7, decided to go with a gunmetal gray finish, and I think it turned out rather well, considering it was all done with spray paint.
I call it the RG7X20 Custom because at this point, you can't really classify it as a model. Any other name ideas welcome
The parts contained in this beast:
Neck - Stamped RG7620 (Came on the body new)
Body - Stamped RG7420
Trem - Lo-Pro Edge off a UV777GR, With a Schaller FR-type arm assembly.
Control knob - Cosmo Black off a RG570
Pickup - SD P1 Blackout Neck
Pickguard is custom-cut Black mirror (note my sweet camouflage Lounge pants!
)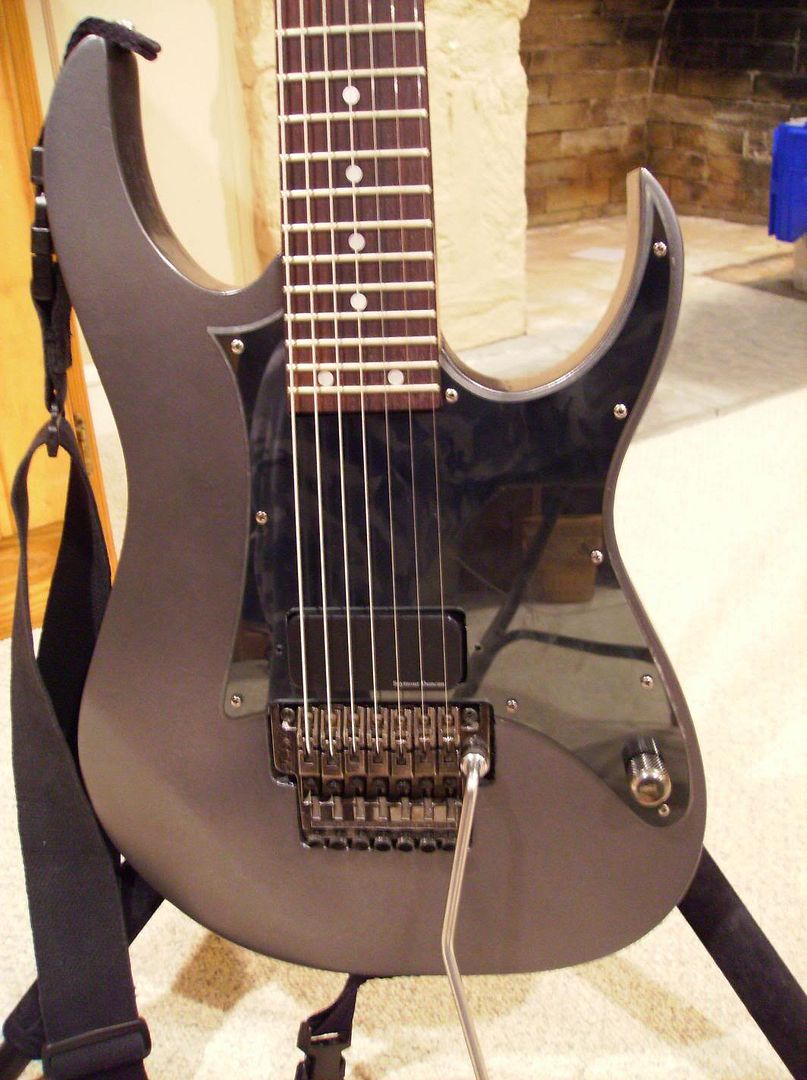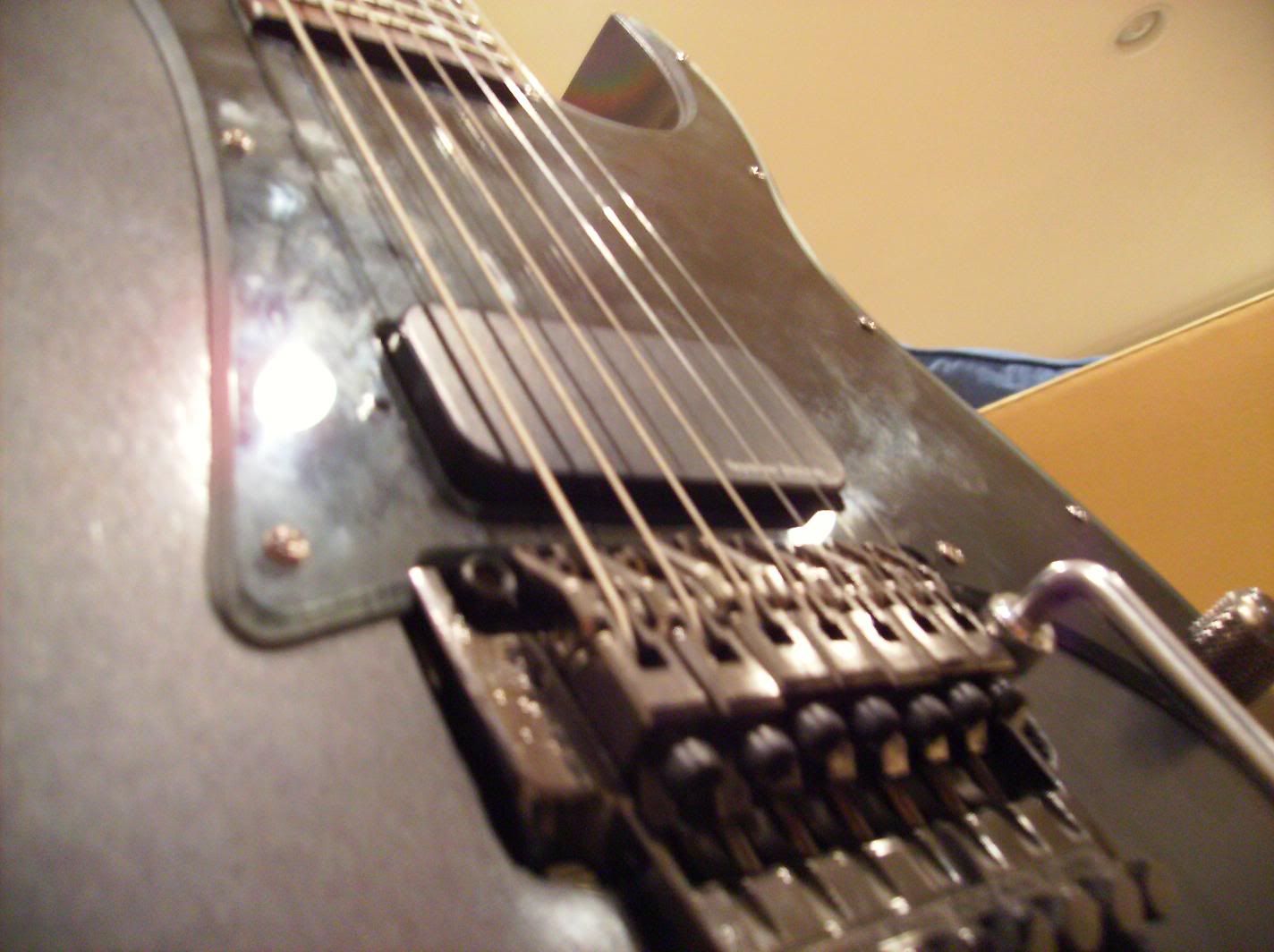 This mother SINGS.