I bought this guitar in 1996 and gave it to my drummer for a wedding gift in 2004. I put a Dimarzio Fred and Paf Pro in it when I owned it. The guitar has been through alot and is pretty trashed (his kids got to it). It needs alot of work. He is giving it back to me. I need to do alot of stuff to it.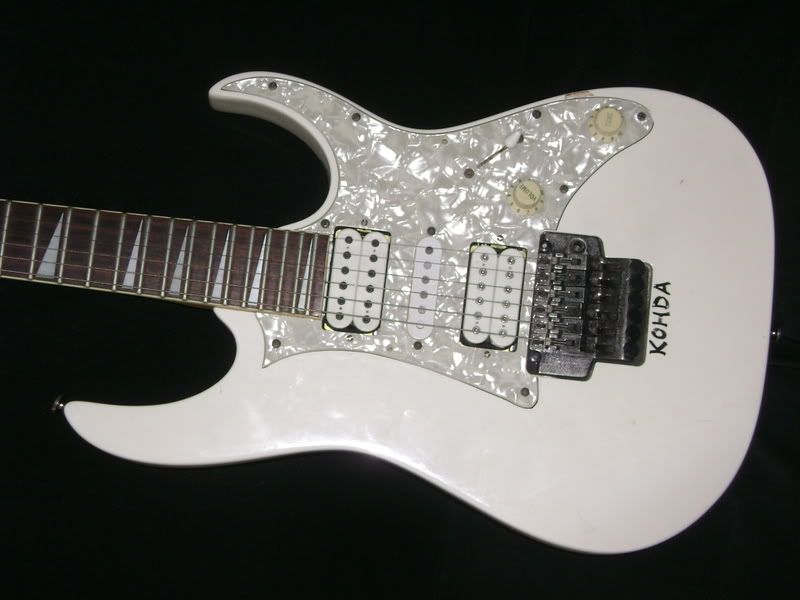 Action is super high, intonation issues, neck isn't straight, etc.
White knobs have turned Lewiston-tooth yellow.
Needs a complete new trem. This Lo Trs has had it and has cracks in the saddles, etc. It's always been a piece of shit imo.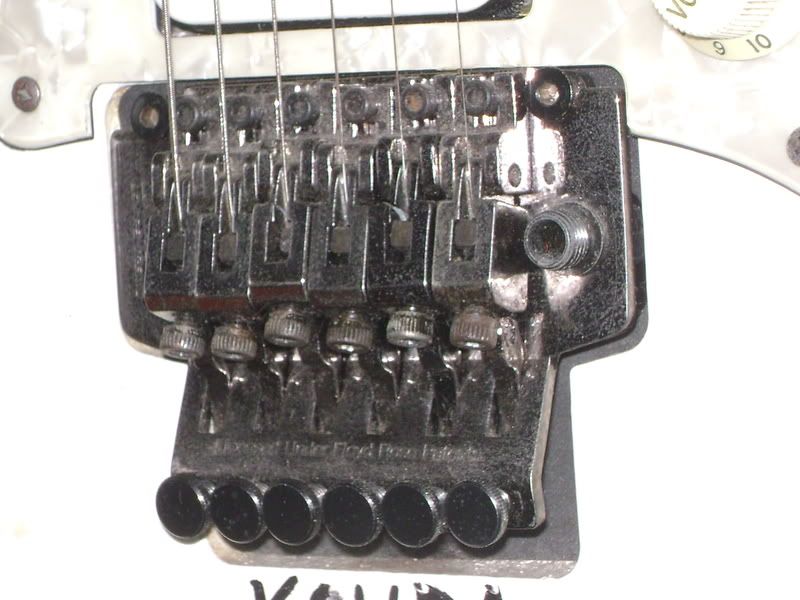 It needs alot of work. I don't even know if I want to stick another Lo-Trs on there.